WestEnd Shopping Center (Westend bevásárlóközpont)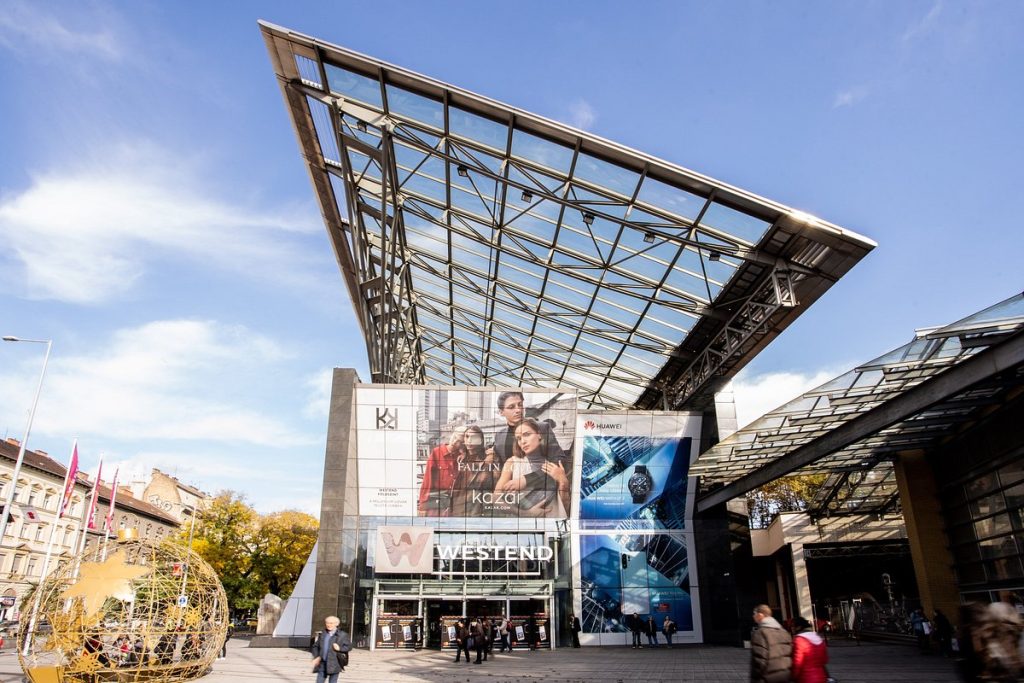 WestEnd City Center: The Metropolis of Shopping in Budapest
Overview
WestEnd City Center, opened at the end of 1999, is one of the largest shopping centers in Central and Eastern Europe. Situated next to Nyugati Railway Station, one of Budapest's busiest points, it's easily accessible by the M3 metro, the 4 and 6 trams, numerous bus routes, and even by train. The mall offers a 1,500-space parking garage and additional outdoor parking, complete with electric charging stations. With around 400 stores, including nearly 200 fashion and clothing outlets, WestEnd is a shopper's paradise. It also houses 40 restaurants, cafes, and a cinema. Adding to its grandeur, the 5-star Hilton Budapest WestEnd hotel with 230 international-standard rooms is also located here.
The Experience
Often referred to as the "Empire Strikes Back" of Budapest malls, WestEnd is a city within a city. Its sheer size is both its greatest asset and its biggest drawback. The mall offers an exhaustive range of products and services, making it almost impossible not to find what you're looking for. However, its sprawling layout can be overwhelming, making navigating difficult, especially for first-time visitors.
Ratings
Size and Navigability: 6/10
Accessibility: 9/10
Store Variety: 9/10
Dining and Entertainment Options: 8/10
Pros:
A comprehensive range of products and services; it's hard to imagine something you can't find here.
A wider variety of dining options compared to other malls.
Despite its size, it can accommodate large crowds without feeling too cramped.
Cons:
The mall is so large that it can be physically exhausting to explore.
Due to its central location, it's almost always crowded.
The coat check service is so inconveniently located that it's easier to carry your coat.
Final Thoughts
WestEnd City Center is a behemoth in the world of shopping centers, offering a dizzying array of shopping, dining, and entertainment options. Its central location and accessibility make it a go-to destination for many, but its size can be daunting. If you're prepared for a day of extensive walking and don't mind the crowds, WestEnd provides an unparalleled shopping experience.
Monday
8:00 am - 10:00 pm
Tuesday
8:00 am - 10:00 pm
Wednesday
8:00 am - 10:00 pm
Thursday
8:00 am - 10:00 pm
Friday
8:00 am - 10:00 pm
Saturday
8:00 am - 10:00 pm
Sunday
8:00 am - 10:00 pm
Contact Information for WestEnd Shopping Center (Westend bevásárlóközpont)
Related tags
Budapest
,
Westend Shopping Center
,
Westend Bevásárlóközpont
,
Budapest's retail destination
,
diverse selection
,
fashion and accessories
,
culinary delights
,
entertainment hub
,
shopping and leisure
,
Accessibility
,
Dining
,
Shopping
,
Entertainment
,
WestEnd City Center
,
Central Location
,
Hilton Hotel
,
Comprehensive Range