Revel in the Cultural Vibrancy of Budapest with These Remarkable Events and Festivals
Budapest, the dynamic capital of Hungary, is known for its rich cultural traditions and year-round events. From music and food festivals to cultural celebrations and film events, the city offers diverse festivals catering to different interests. Here's a look at some of the most exciting events and festivals in Budapest:
1. Budapest Spring Festival (March-April)
The Budapest Spring Festival is one of the most significant cultural events in Hungary, attracting visitors from all over the world. The festival showcases a variety of artistic mediums, including classical music, opera, jazz, dance, visual arts, and film.
2. Hungarian Grand Prix (August)
The Hungarian Grand Prix is a major sporting event for Formula One enthusiasts. It is held at the Hungaroring racing circuit, about 20 kilometers northeast of Budapest.
3. Sziget Festival (August)
Sziget Festival, one of Europe's largest music and cultural festivals, is held every August on Óbudai-sziget, a leafy island in the Danube. This week-long festival attracts big-name music acts worldwide, offering a diverse music program that caters to all tastes.
4. Budapest Wine Festival (September)
Held in the iconic Buda Castle, the Budapest Wine Festival is a dream come true for wine enthusiasts. It offers a chance to sample hundreds of wines from Hungary and beyond and to learn about winemaking traditions and techniques.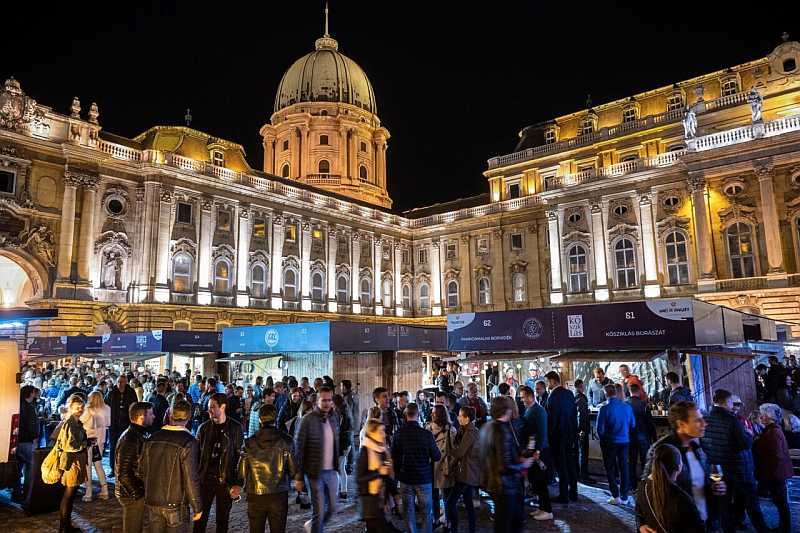 5. Budapest International Documentary Festival (September-October)
This festival is a showcase for contemporary documentary films from around the world. The event includes panel discussions, masterclasses, and Q&A sessions with filmmakers.
6. Christmas Markets (November-December)
From late November to the end of December, Budapest's central squares transform into festive markets, offering handmade crafts, traditional Hungarian Christmas foods, and live performances. The most popular is the Christmas Market at Vörösmarty Square and the one in front of St. Stephen's Basilica.
7. Budapest Pride (June-July)
Budapest Pride is a month-long series of events culminating in a colorful parade celebrating the LGBTQ+ community. The festival promotes tolerance and acceptance, featuring parties, cultural events, discussions, and film screenings.
These are just some of the events and festivals in Budapest that offer you a chance to immerse yourself in the city's rich cultural scene and vibrant lifestyle.