Experience Hungary's Culinary Heritage and Explore the Vibrant Food Scene in Budapest
Budapest, the vibrant capital of Hungary, is a gastronomic paradise for food lovers. The city's dining scene is diverse, combining traditional Hungarian cuisine with various international culinary influences. From historic cafés and wine bars to trendy bistros and Michelin-starred restaurants, Budapest offers a range of dining options that cater to all palates and budgets.
1. Traditional Hungarian Cuisine
Hungarian cuisine is hearty and comforting, known for its robust flavors, with dishes often featuring paprika, garlic, onions, and sour cream. Goulash, a rich stew made with meat and vegetables, is perhaps the most well-known Hungarian dish. Traditional dishes include Chicken Paprikash, stuffed peppers, and chimney cake, a sweet street food staple.
2. Fine Dining in Budapest
Budapest boasts several Michelin-starred restaurants for those seeking a high-end dining experience, including Onyx, Costes, Borkonyha, and Stand. These establishments offer sophisticated dishes that blend Hungarian culinary traditions with modern techniques and presentation.
3. Trendy Eateries and Bistros
Budapest's food scene has seen a recent surge of trendy bistros and eateries, offering innovative menus that take a fresh approach to Hungarian and international cuisine. Some popular spots include Kiosk, for modern Hungarian fare with a twist, and Mazel Tov, an urban eatery offering Middle Eastern cuisine.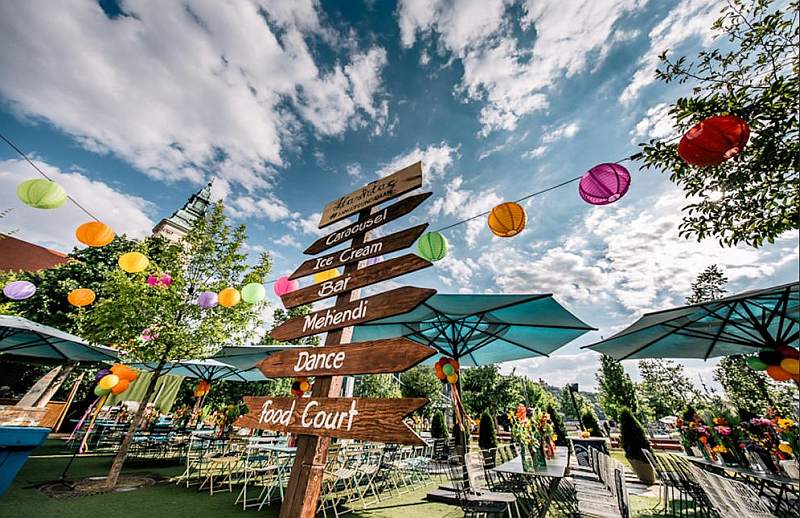 4. Wine and Drink Culture
Hungary has a rich wine tradition, and Budapest is home to numerous wine bars where you can sample local varieties, such as the full-bodied reds from Villány or Tokaj's renowned sweet white wines. For beer lovers, there's also a growing craft beer scene.
5. Street Food and Markets
Explore Budapest's bustling street food scene for a casual and affordable meal. Try a lángos, a deep-fried dough topped with cheese and sour cream, or a savory sausage from a butcher shop. Also, don't miss the Great Market Hall, a foodie paradise with stalls selling everything from fresh produce to traditional Hungarian specialties.
Whether you're a culinary adventurer or a comfort food enthusiast, Budapest's dining scene has something to satisfy every taste bud.