Central Market Hall (Központi Vásárcsarnok)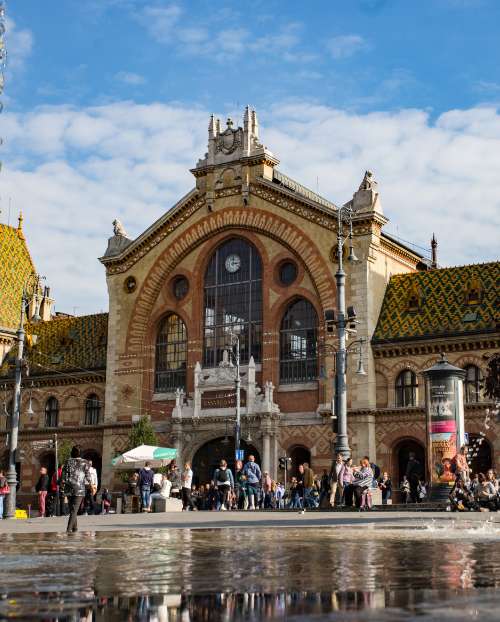 Central Market Hall: A Culinary and Architectural Delight
Enter the enchanting realm of Central Market Hall, also known as the Great Market Hall, a haven for senses nestled within stunning neo-Gothic architecture. As one of Budapest's largest indoor markets, it beckons with a vibrant tapestry of colors, aromas, and flavors.
Stroll through aisles laden with fresh produce, an ocean of fish and meats, aromatic spices, and a symphony of cured meats and dairy delights. Ascend to the upper floors where a culinary journey awaits; savor the authentic allure of Hungarian cuisine, like the hearty goulash with dumplings, at food stalls and eateries that embody the spirit of the nation.
Beyond its culinary treasures, the Central Market Hall is a local hub where life pulses. Join the locals as they gather for groceries and lunch, immersing yourself in the city's daily rhythm. Optimal hours for a tranquil experience are late morning and early afternoon, when the crowds wane.
For an elevated exploration, don't miss the opportunity to uncover the market's finest on a private food tour of Budapest. Let the tastes and tales of this enchanting market unfold before you, painting a vivid portrait of Budapest's culinary and cultural richness.
Contact Information for Central Market Hall (Központi Vásárcsarnok)