Liberty Bridge (Szabadság híd)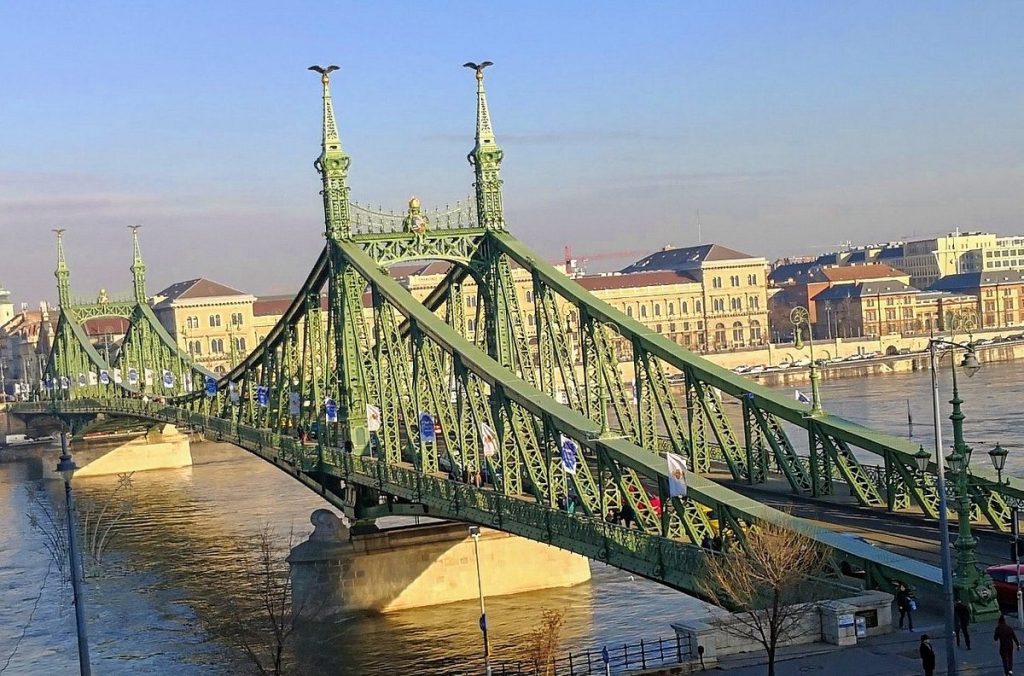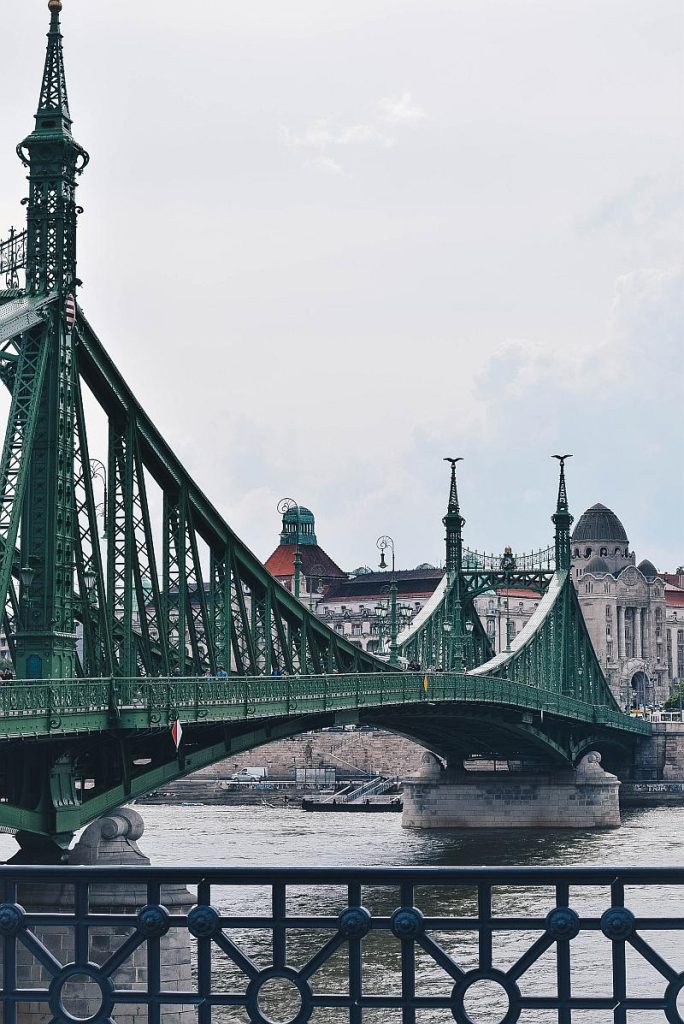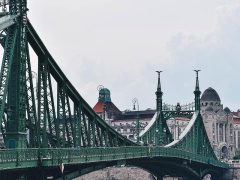 Liberty Bridge: A Symbolic Link to Freedom
Spanning the Danube with its vibrant green hue and ornate details, the Liberty Bridge, formerly known as the Franz Joseph Bridge, stands as Budapest's shortest bridge at 331.2 meters and is a testament to the city's resilience and storied past.
Historical Insights
Commissioned alongside the Elizabeth Bridge by the Law Act of 1893, the international blueprint competition witnessed Feketeházy János's masterplan for the Liberty Bridge bagging the coveted second place. Construction commenced on September 1, 1894, between the Fővám Square and Gellért Baths, making it a pivotal connection between Buda and Pest.
Architectural Marvels
Designed by the trio Gállik István, Beke József, and Jurkinyi Jenő, with aesthetic contributions from architect Nagy Virgil, the bridge sports unique elements. The customs houses built at its abutments, of which two remain on the Pest side, further enrich its architectural allure. A highlight includes the distinctive portals above the pillars, showcasing the strength of the ironwork, crowned by pointed spires with perched Turul birds.
Tales of Resilience
Beyond its beauty, the Liberty Bridge narrates tales of survival. It was the first permanent bridge in Budapest to be reopened after WWII. The reconstructed marvel, designed by Haviár Győző and Sávoly Pál and overseen by Széchy Károly and Haviár Győző, resumed its duty on August 20, 1946.
Key Features for Visitors
Despite its compact size, the bridge holds much for visitors. Its beechwood block road surface, central tram lines, and narrow lanes that snugly fit a car and tram side by side are a nod to the transportation history of Budapest. And the symbolic silver rivet, ceremoniously placed by Franz Joseph during its inauguration, adds a regal touch.
Conclusion
For travelers, crossing the Liberty Bridge isn't just a passage over the Danube but a journey through Budapest's rich history, architectural prowess, and unyielding spirit.
Contact Information for Liberty Bridge (Szabadság híd)