Bathing in Budapest: The City's Historic and Therapeutic Baths and Pools
Budapest, affectionately known as the "City of Spas," possesses a wealth of natural hot springs. Over 80 million liters of mineral-rich water gush from these springs daily, inviting visitors and locals to soak in their healing embrace. The city's thermal baths and pools, with their varying architectural styles and unique histories, offer diverse experiences to bathers.
Palatinus Strand
Nestled on the scenic Margaret Island, Palatinus Strand is arguably one of Europe's most stunning spas. It boasts seven swimming pools, invigorating hot springs, thrilling water slides, and a serene environment for the ultimate relaxation.
Learn more here: Palatinus Strand.
Hajós Olympic Pool
Designed by Alfréd Hajós, Hungary's first Olympic gold medalist swimmer, this pool carries a sense of national pride. The walls of the swimming hall are adorned with golden-engraved marble plaques, paying tribute to Hungary's Olympic champions.
Lukács Baths
These thermal pools, dating back to the 19th century, are a crowd favorite among tourists and locals alike. Open throughout the year, Lukács Baths is a warm invitation to unwind, no matter the season.
Learn more here: Lukács fürdő.
Király Baths
Step back in time to the Király Baths, built by the Turks in 1566. Many authentic Ottoman features enrich the bathing experience, adding a historical dimension to your dip.
Rác Baths
While the 19th-century façade masks the original Ottoman pool and cupola, the Rác Baths still ooze old-world charm. It is situated adjacent to a luxury hotel and offers a lavish retreat for those seeking rejuvenation.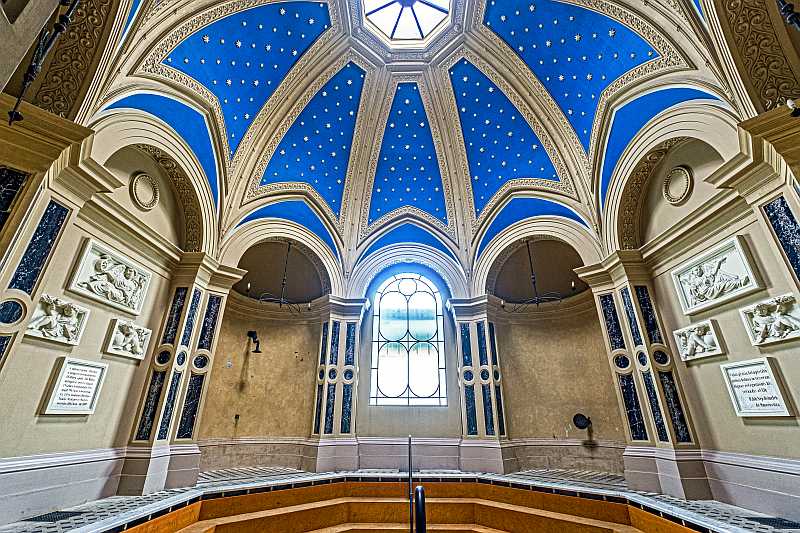 Dagály Strand
What began as a pond with health-promoting water has now transformed into a sprawling open-air complex. Dagály Strand boasts swimming pools, children's pools, and a hydrotherapy and fitness center, providing a family-friendly bathing experience.
Széchenyi Baths
Known for the hottest thermal baths in Budapest, Széchenyi Baths marry health benefits with awe-inspiring Neo-Baroque architecture. The warm waters attract bathers even during winter, offering a unique hot spring experience in a frozen cityscape.
Learn more here: Széchenyi fürdő.
Rudas Baths
Rudas Baths, built during the 16th century, is among Budapest's most famous Turkish baths. Its original Ottoman cupola and octagonal pool remain intact, offering bathers an authentic Turkish spa experience.
Learn more here: Rudas fürdő.
Gellért Baths
With its glorious Secession interior, marble columns, and colorful mosaics, the main indoor swimming pool at Gellért Baths is a delight to the senses. Located in Buda, this popular spa is a must-visit destination for every bath aficionado.
Learn more here: Gellért fürdő.
Budapest's baths and pools are more than just relaxing spots; they're historical landmarks, reflections of diverse architectural influences, and embodiments of a culture deeply rooted in wellness. So, don your swimwear and let Budapest's thermal waters wash over you, healing your body and refreshing your spirit.