Széchenyi Baths (Széchenyi gyógyfürdő)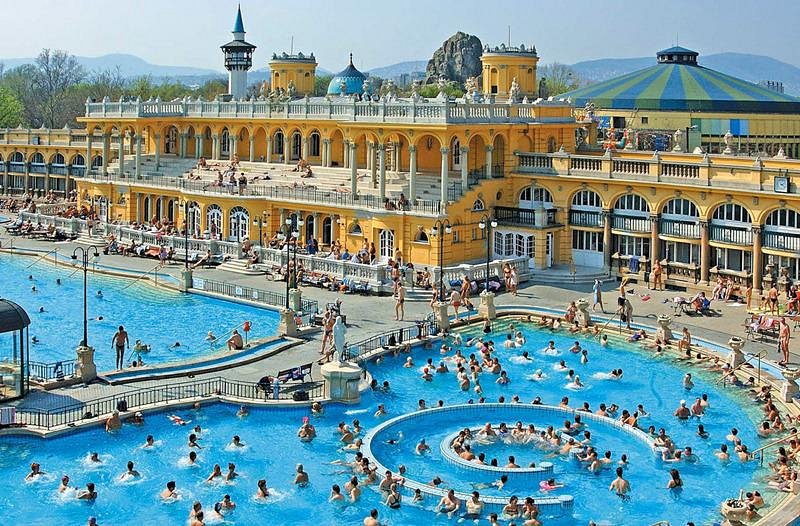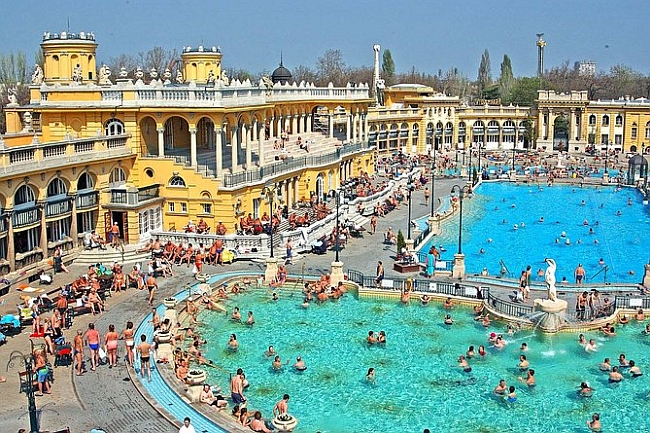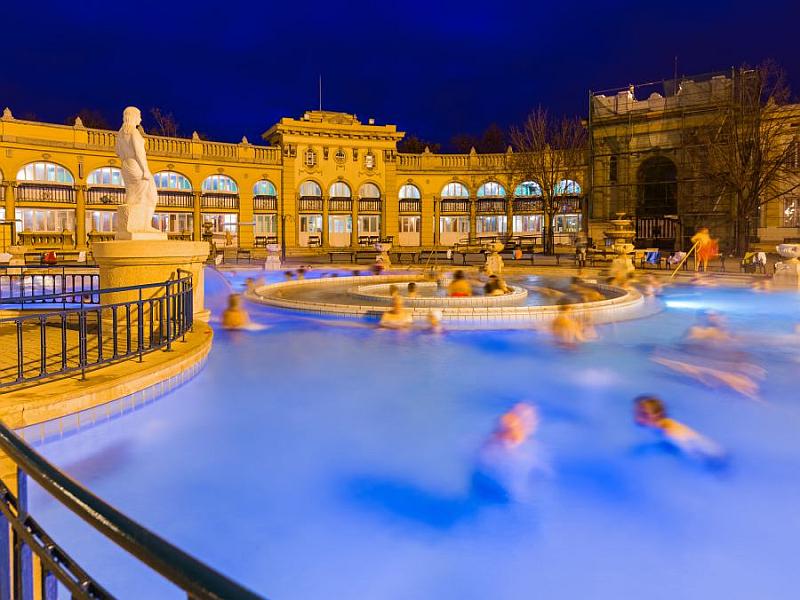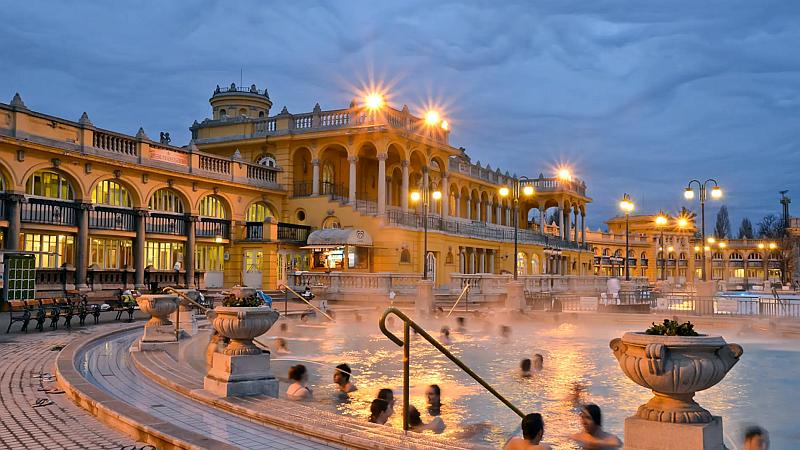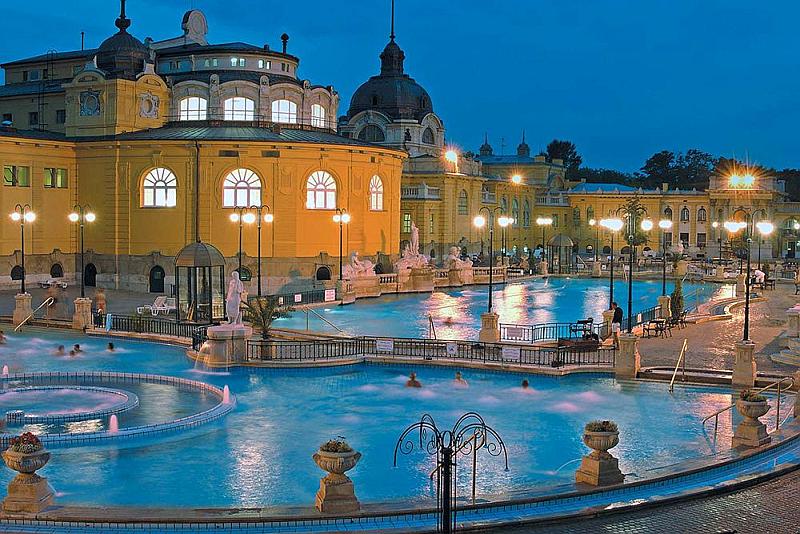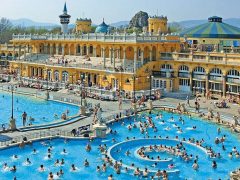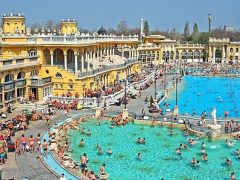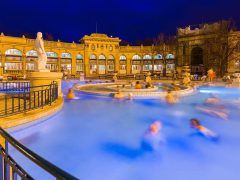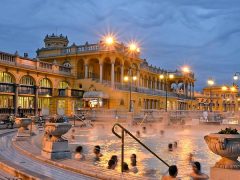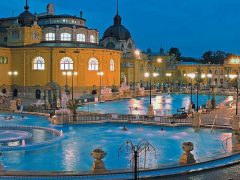 Széchenyi Baths and Pool: Budapest's Thermal Oasis
Budapest aptly nicknamed the 'City of Spas', is home to several thermal baths, each a beacon of wellness and relaxation. But amongst them, the Széchenyi Spa emerges as a symbol of opulence, history, and unparalleled therapeutic experiences.
Nestled within the verdant expanse of Városliget, the spa's inception traces back to the successful deep drilling initiatives of mining engineer Vilmos Zsigmondy in 1881. What began as the "Artézi fürdő," or Artesian baths, soon beckoned the need for a more expansive establishment that would cater to the growing demands of its patrons.
The magnificence of the Széchenyi Spa, as we know it today, was birthed in 1913, with the architectural prowess of Győző Czigler guiding its design. Boasting a neoclassical facade and intricate interiors, the spa stands as an ode to the architectural zeitgeist of its era.
As times changed, so did the spa. 1927 witnessed the expansion of the Széchenyi, including a men's and women's folk bathing department and a beach bath. The mid-1960s brought further renovations, cementing its position as a comprehensive wellness hub equipped with a lounge bathing suite and a day hospital.
The turn of the millennium in 1999 saw the spa's swimming pools undergo a transformation, equipped with state-of-the-art filtration systems. Modern attractions like the "adventure pool", complete with underwater whirlpools, drifting water jets, neck showers, and hidden back massage jets, beckon visitors to indulge in unparalleled relaxation.
At the heart of Széchenyi's therapeutic offerings lies its mineral-rich thermal water. Sourced from the capital's deepest and hottest spring, St. Stephen's Well No. II, the water boasts a balmy 74-75 degrees Celsius. This water, rich in sodium, calcium-magnesium-hydrogen carbonate, and sulfate, is further enriched with high fluoride and metaboric acid content, offering a plethora of health benefits.
Széchenyi Spa is not just a place for relaxation; it's a journey through time, an immersion into the heart of Budapest's wellness heritage. From the echo of its artesian beginnings to its contemporary offerings, the spa stands as a testament to Budapest's timeless dedication to holistic well-being.
Tuesday
7:00 am - 7:00 pm
Wednesday
7:00 am - 7:00 pm
Thursday
7:00 am - 7:00 pm
Saturday
7:00 am - 7:00 pm
Contact Information for Széchenyi Baths (Széchenyi gyógyfürdő)
Related tags
bath
,
thermal
,
Széchenyi
,
SPA
,
Városliget
,
Budapest
,
Széchenyi Baths and Pool
,
Széchenyi Fürdő
,
Budapest's thermal oasis
,
healing waters
,
mineral-rich properties
,
opulent architecture
,
indoor and outdoor pools
,
spa treatments
,
relaxation and revitalization
,
Széchenyi Spa
,
Hungarian Product Grand Prix
,
Győző Czigler
,
thermal bathing
,
wellness
,
artesian baths