Museum of Fine Arts Budapest (Budapesti Szépművészeti Múzeum)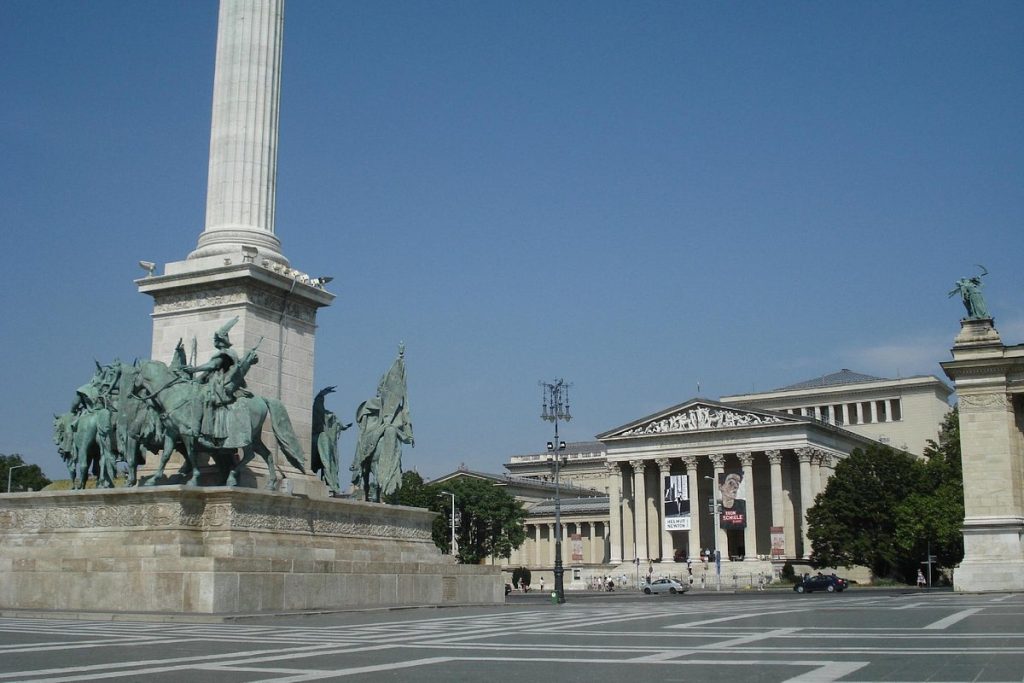 Museum of Fine Arts Budapest: A Canvas of Timeless Masterpieces
Enter the realm of artistic mastery at the Museum of Fine Arts in Budapest. This haven of culture and creativity showcases an unparalleled collection of masterpieces from across the ages.
As you step within its walls, you'll be captivated by a symphony of artistic expression. From Renaissance treasures to modern marvels, each canvas tells a story of human ingenuity and emotion. The museum's halls become a journey through time, inviting you to witness the evolution of artistic vision.
The Museum of Fine Arts isn't just a gallery; it's a celebration of the human spirit's quest for beauty and understanding. It's an invitation to connect with the creations that have shaped our world, a place where history and imagination unite in harmonious splendor.
Tuesday
10:00 am - 5:00 pm
Wednesday
10:00 am - 5:00 pm
Thursday
10:00 am - 5:00 pm
Friday
10:00 am - 5:00 pm
Saturday
10:00 am - 5:00 pm
Sunday
10:00 am - 5:00 pm
Contact Information for Museum of Fine Arts Budapest (Budapesti Szépművészeti Múzeum)