Your Complete Guide to Public and Private Transport Options
Budapest, the capital of Hungary, is a city with a well-developed transportation system. From public transit to taxis, bicycles to boats, you'll find plenty of ways to explore this vibrant city. Let's take a closer look at each option.
Public Transportation
Budapest's public transportation is a testament to its blending of historic charm with modern efficiency. As you glide through the city on a tram or zoom underneath in the metro, you'll find navigating Budapest both easy and enjoyable.
Traveling through Budapest on its public transport saves you time and immerses you in the city's rhythm and pace. Whether you're gazing at landmarks from a tram window or navigating the metro's labyrinth, each journey adds to your Budapest story. Happy traveling!
Taxis
Navigating Budapest via taxi is a convenient way to explore the city, especially if you're pressed for time or traveling during non-peak public transport hours. Here's what you should know:
Identification:

Color & Logo: Official taxis are yellow, making them easily distinguishable from other vehicles on the road. They will have a prominent taxi sign on the roof and the taxi company's logo on the doors.
License Number: Each taxi should display its license number clearly, which is a good reference in case you leave something behind or need to report an issue.

Pricing:

Metered Rides: All official taxis in Budapest use meters, ensuring you're charged based on the actual distance traveled and the time taken.
Pricing Structure: There's an initial base fare, followed by a per-kilometer charge and a per-minute charge if the taxi is stationary or moving very slowly. The rates are regulated, so all taxis should charge approximately the same amount.
No Surprises: It's illegal for taxi drivers to charge extra for luggage or for traveling at night. Always ensure the meter is running once you start your trip.

Booking:

Hailing: While it's common to hail a taxi directly on the street, make sure it's an official yellow taxi.
Taxi Stands: These are designated areas, often found near major tourist spots, train stations, and shopping centers, where taxis line up and wait for passengers.
Phone or App: Many taxi companies in Budapest have their own booking apps or websites. Alternatively, you can call a taxi company directly to book a ride. This can be especially useful if you're planning an early trip to the airport or a late-night return to your accommodation.

Safety and Etiquette:

Driver's ID: The driver's photo ID and license should be displayed inside the taxi. This is a good way to confirm you're in an official taxi.
Route Knowledge: Most taxi drivers in Budapest have a good knowledge of the city. However, if you have a specific route in mind or if you want to avoid tolls, communicate this to the driver.
Tipping: While not mandatory, it's customary to tip taxi drivers if you're satisfied with the service. Rounding up to the nearest 100 Forints or giving 10% of the fare is appreciated.

Alternatives:

Ride-Sharing: Budapest also has ride-sharing services, which can be booked via their respective apps. They offer a modern alternative to traditional taxis, often with fixed pricing.
In conclusion, taxis in Budapest offer a safe and efficient way to navigate the city. By ensuring you're using official taxis and being aware of the standard practices, you can enjoy stress-free commutes during your stay in the Hungarian capital. Safe travels!
Biking
Cycling in Budapest: A Green and Scenic Way to Explore
As Budapest continues its journey towards sustainability, cycling has emerged as a delightful and eco-friendly method of discovering the city. From the majestic banks of the Danube to the charming streets of Buda, here's your guide to biking in Budapest:
Bike Paths and Routes:

Dedicated Lanes: Budapest has been rapidly expanding its network of dedicated bike lanes. These lanes are marked, ensuring safety for cyclists away from the main traffic.
Scenic Routes: One of the most scenic routes to cycle is along the Danube River, offering stunning views of iconic structures like the Buda Castle, the Hungarian Parliament, and several of the city's bridges.
Buda Hills: For those seeking more adventurous terrain, the Buda side of the city offers hills and parks, perfect for a more challenging ride.

Bike Rentals:

Shops & Kiosks: Numerous bike rental shops are scattered across Budapest. They usually offer hourly, daily, or even weekly rental options. Some also provide guided bike tours, which can be a great way to learn about the city while cycling.
Equipment: Along with bikes, many rental shops offer necessary gear such as helmets, locks, and even child seats.

MOL Bubi – The Bike-Sharing Scheme:

How it Works: MOL Bubi (short for "Budapest Bicycle") is Budapest's public bike-sharing initiative. With stations dotted around the city, users can pick up a bike from one location and drop it off at another.
Registration & Payment: Tourists and locals need to register on the MOL Bubi website or at one of their kiosks. Various tariffs, from short-term to monthly subscriptions, cater to different needs.
Green Transport: The system encourages short inner-city trips, promoting a greener and less congested city environment.

Safety Tips:

Helmets: While not mandatory, wearing a helmet is always recommended for safety.
Locks: Always lock your bike securely when parking, even if it's just for a short period.
Traffic Rules: Cyclists are expected to adhere to traffic rules. This includes stopping at red lights and giving way when required.

Events and Tours:

Critical Mass: Budapest hosts this global cycling event, where a large number of cyclists gather and ride together to promote cycling as a mode of transport.
Guided Tours: Several companies offer guided bike tours of Budapest. This is a fantastic way to explore the city's history, architecture, and culture while being active.

Advantages:

Environmentally Friendly: Cycling reduces the carbon footprint, making it a sustainable choice.
Flexibility: Bikes allow you to explore at your own pace and access areas that may be difficult to reach with public transport.
Biking in Budapest not only allows travelers to see the city from a unique perspective but also contributes to its green aspirations. So, hop on a bike and pedal your way through Budapest's rich history, vibrant culture, and breathtaking landscapes. Happy cycling!
Boats
The shimmering waters of the Danube River aren't just a natural border between Buda and Pest but also a vibrant channel for transport and leisure. Whether you're a traveler seeking a novel perspective or a romantic looking for a sunset cruise, the boats in Budapest promise a memorable experience.
Public Transport Boats:

Functionality with a View: Just like buses or trams, Budapest has public transport boats. They primarily function as a means of transportation but offer the bonus of scenic city views.
Stops: These boats have several stops along the river, making them convenient for reaching various parts of the city. Key stops include the Parliament, Margaret Island, and the Buda Castle area.
Tickets: Standard public transport tickets and passes are valid on these boats. Make sure to validate your ticket before boarding.

Tourist Boat Tours:

Guided Experiences: Several companies offer guided boat tours, which are tailored to tourists. These tours often come with commentary, giving insights into the city's history, culture, and architectural marvels.
Options: There's a range of choices, from daytime sightseeing cruises to nighttime tours showcasing Budapest's illuminated landmarks. Some even offer dinner cruises with traditional Hungarian music and dance.
Languages: Many tours provide audio guides or live commentary in multiple languages, catering to international visitors.

Amenities Onboard:

Refreshments: Most boats, whether public or tourist-focused, have a bar or cafe onboard. Enjoying a coffee or a glass of Hungarian wine while drifting along the Danube can be a delightful experience.
Seating: Tour boats usually have both indoor and outdoor seating. While indoor seating is climate-controlled and comfortable, the outdoor decks offer unobstructed views.

Special Occasions:

Private Rentals: For special occasions like weddings, anniversaries, or corporate events, boats can be privately chartered. This ensures a personalized experience tailored to your preferences.
Festive Cruises: On certain holidays, special cruises are organized, such as New Year's Eve celebrations or the August 20th fireworks for St. Stephen's Day.

Views to Look Out For:

The Hungarian Parliament: This architectural masterpiece looks particularly majestic from the water, especially when illuminated at night.
Buda Castle: Perched high on the hill, the castle complex offers panoramic views of the city and is a sight to behold from the river.
The Bridges: Sailing under Budapest's historic bridges, like the Chain Bridge or the Liberty Bridge, is a unique experience.

Tips:

Timings: Check schedules in advance, especially for public transport boats, as they may have reduced frequencies in the off-season or during winter.
Weather: If you're planning an open-deck experience, make sure to check the weather. A light jacket or umbrella can come in handy.
Budapest, often termed the "Pearl of the Danube", truly unveils its splendor when viewed from the river. Whether it's the hustle of the day or the tranquillity of the night, a boat ride in Budapest is bound to be an unforgettable journey. So, set sail and let the Danube narrate its tale of this magnificent city!
Car Rental
While the allure of renting a car and exploring a city on your terms is often tempting, Budapest presents unique challenges that might make other modes of transport more appealing.
Heavy Traffic:

Rush Hours: Like many major cities, Budapest experiences rush hour traffic, particularly during morning and late afternoon hours. The city's narrow and sometimes cobblestoned streets can quickly become congested.
Navigating the City: For those unfamiliar with Budapest's layout, the numerous one-way streets and frequent lack of left-turn lanes can be confusing and stressful.

Parking Difficulties:

Limited Spaces: In popular districts like the city center or near major attractions, finding parking can be a challenge.
Parking Zones: Budapest uses a zoned parking system. Each zone has its pricing, and some areas can be quite expensive. Make sure to always check the signage to understand the parking fees and restrictions.
Residential Areas: Some areas are reserved for residents. Unauthorized parking in these zones can result in heavy fines.

Public Transport Alternatives:

Efficiency: Budapest boasts a comprehensive public transport system that includes buses, trams, trolleys, the metro, and even boats. The system is efficient, relatively inexpensive, and covers most parts of the city.
Environmentally Friendly: Opting for public transport or walking not only reduces your carbon footprint but also ensures the city remains less congested.

Understanding the Road Rules:

Unique Regulations: Budapest, like many European cities, has specific traffic rules. For example, in many places, vehicles from the right have the right-of-way.
Trams: Trams have the right-of-way in most situations, and their tracks crisscross many roads. It's crucial to be vigilant, especially at intersections.

Benefits of Renting a Car:

Outside Budapest: If you're planning to explore beyond Budapest, such as the Hungarian countryside, Lake Balaton, or the many wine regions, renting a car becomes a more viable and convenient option.
Flexibility: A car provides the flexibility of traveling on your schedule, stopping wherever you wish, and exploring off-the-beaten-path locations.

Safety:

Pedestrian Zones: Budapest has several pedestrian-only zones. Be wary of these when driving, as accidentally entering one could result in a fine.
Seat Belts & Alcohol: Seat belts are mandatory for all passengers in a vehicle, and Hungary has a strict zero-tolerance policy for drinking and driving.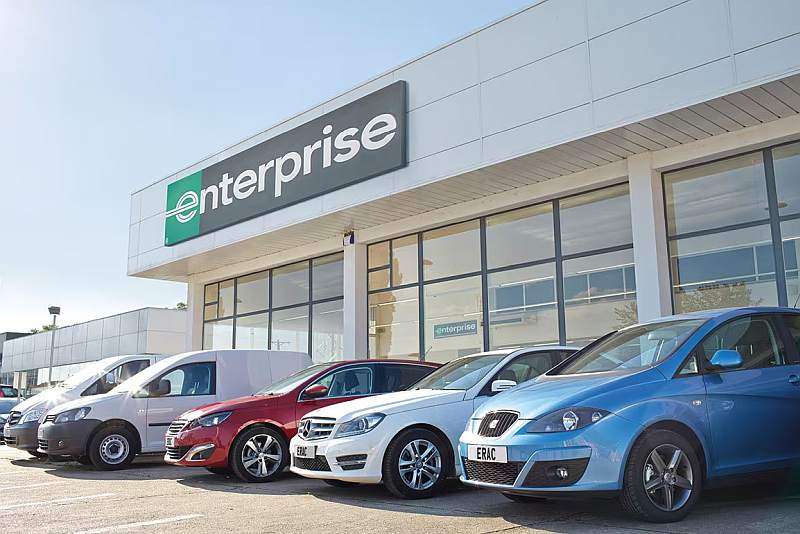 In conclusion, while renting a car in Budapest is an option, it might not be the most convenient or stress-free way to explore the city. Unless you have specific needs or destinations outside the city, the comprehensive public transport system or even bicycles might serve you better. But if you do choose to drive, always stay alert, understand the local road rules, and enjoy the journey!
Walking
While Budapest's grandeur can be appreciated from the comforts of a vehicle or the efficiency of public transport, nothing quite compares to the intimate experience of walking its storied streets. From the cobblestones of Buda to the bustling boulevards of Pest, Budapest invites visitors to explore on foot.
Highlights of the Castle District:

Buda Castle: Dominating the city skyline, the castle offers panoramic views of the Danube and Pest. Walking through its courtyards and gardens is like stepping back in time.
Matthias Church: With its distinct, colorful roof and Gothic spires, it's a centerpiece of the district.
Fisherman's Bastion: Offering perhaps the best views in the city, its fairy-tale towers and terraces are a must-visit.
Medieval and Baroque Houses: Strolling the narrow, winding streets reveals a blend of architectural styles and historical epochs.

Downtown Pest and Beyond:

Andrássy Avenue: This grand boulevard, recognized as a UNESCO World Heritage site, is lined with neo-Renaissance palaces and luxury boutiques and leads to the iconic Heroes' Square.
Váci Street: Budapest's main shopping street is pedestrianized and filled with shops, cafes, and street performers.
Jewish Quarter: Home to the Dohány Street Synagogue and numerous ruin bars, this district offers a blend of history and modern nightlife.
Danube Promenade: Walking along the riverbank, especially at sunset, provides enchanting views of Buda's skyline.

Advantages of Walking:

Architectural Wonders: Budapest's eclectic architecture – from Art Nouveau to Baroque and Classicist – is best admired up close. Walking allows you to notice intricate details often missed otherwise.
Impromptu Discoveries: The charm of Budapest often lies in its unexpected corners – quaint cafes, hidden courtyards, or vibrant street art. These spontaneous finds often become the highlights of one's trip.
Health Benefits: Walking provides an immersive experience and keeps you active, making those indulgent Hungarian meals guilt-free!

Safety and Accessibility:

Pedestrian Zones: Budapest has several pedestrian-only areas, especially in the city center, making walking safe and enjoyable.
Signage: The city is well-signposted, with many information boards, maps, and directional markers aiding tourists.
Crossings & Traffic: Always use designated crossings, and be wary of tram tracks. Wait for the green pedestrian light, and ensure you're visible at night.

Guided Walking Tours:

Thematic Tours: Various agencies offer thematic walking tours – be they focused on history, architecture, Jewish heritage, or even food and wine.
Local Insights: These tours, often led by knowledgeable locals, provide deeper insights and anecdotes and can enhance your appreciation of the city.
To truly feel the pulse of Budapest, lace up your walking shoes, and let your feet guide you. Every step taken on its streets narrates tales of kings and revolutions, art and culture, tragedy, and resilience. Happy exploring!
Conclusion
Understanding Budapest's transportation system will make your trip smoother and more enjoyable, allowing you to focus on exploring the city's rich history, culture, and beauty.