Discover Budapest:
Your Essential Travel Guide
Welcome to Budapest! This is your ultimate guide to the heart of Hungary. Immerse yourself in this stunning city's vibrant culture, rich history, and breathtaking scenery.
From the iconic Chain Bridge to the stunning architecture of Parliament, Budapest is a feast for the senses.
Whether you're looking for a romantic getaway or a family adventure, our expertly curated travel guide has everything you need to plan your perfect trip. So what are you waiting for? Let us take you on a journey to discover the magic of Budapest!
Who we are
Budapest city
Welcome to Budapest.city – The ultimate travel guide to one of Europe's most beautiful cities. Our team of travel experts provides insider tips, top attractions, and hidden gems to help you make the most of your visit. Whether you're here for a weekend getaway or an extended stay, we're here to make your trip unforgettable. Join us and discover the best of Budapest!
Expert advice and top suggestions
Insider tips and local's recommendations for lesser-known places in Budapest.
Top attractions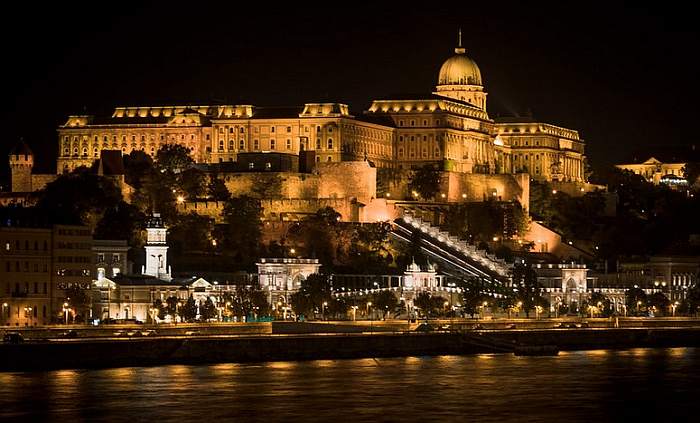 Buda Castle
Dominating the city skyline, Buda Castle is an iconic landmark. As a UNESCO World Heritage site, it is home to the Hungarian National Gallery and Budapest History Museum. The panoramic views of the city from Castle Hill are simply unforgettable.
Explore further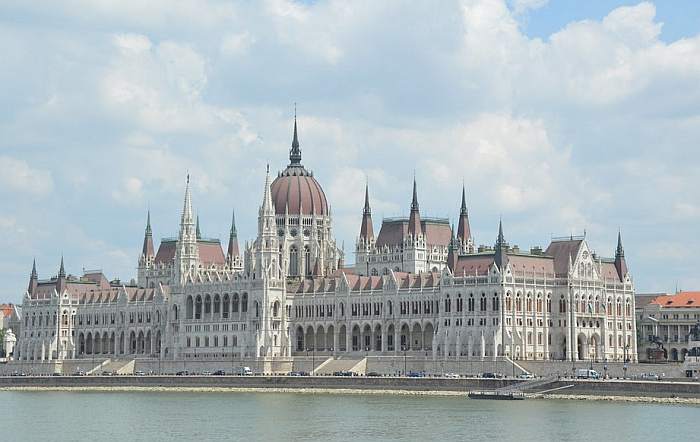 Parliament Building
One of the largest parliament buildings in the world, this magnificent structure is a perfect example of neo-gothic architecture. The guided tours offer a glimpse into Hungary's political history.
Explore further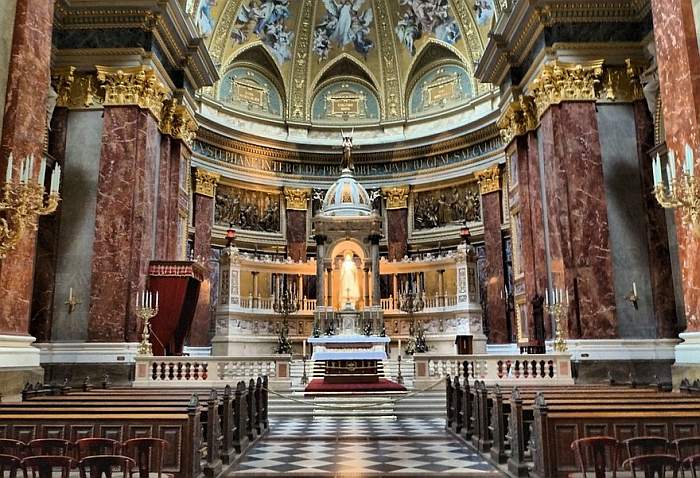 St. Stephen's Basilica
Named after the first King of Hungary, St. Stephen's Basilica is the largest church in Budapest. The stunning interior, combined with the breathtaking views from the dome, make this a must-visit attraction.
Explore further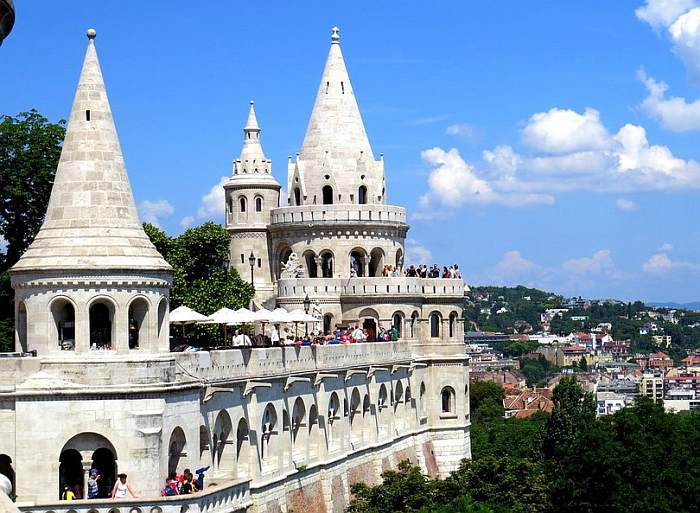 Fisherman's Bastion
Fisherman's Bastion offers the best views over Budapest, a beautiful neo-Gothic and neo-Romanesque style terrace. It's one of the most visited sites in Budapest, particularly loved for its fairy-tale-like architecture.
Explore further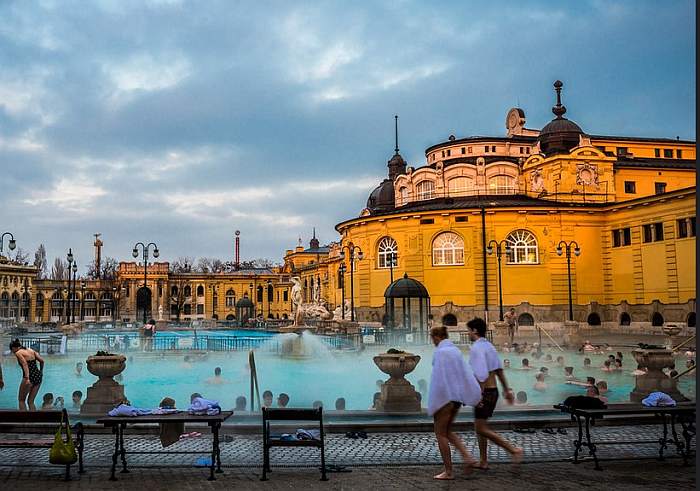 Széchenyi Thermal Baths
Budapest is famous for its thermal baths, and Széchenyi is the largest in Europe. Relaxing in its thermal waters is a quintessential Budapest experience.
Explore further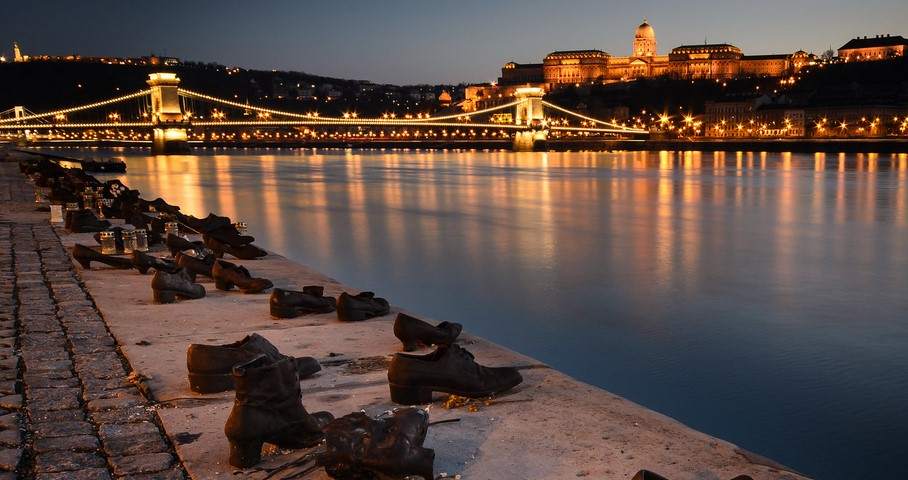 The Danube Promenade
Strolling along the Danube promenade, particularly at sunset, is a mesmerizing experience. The river beautifully separates the city into Buda and Pest, each offering unique charm.
Explore further
What's more?
Travel guides
Discover Budapest Like Never Before with Budapest.city Travel Guide!
Welcome to Budapest, the heart of Hungary and the crown jewel of the Danube! Our comprehensive travel guide, www.budapest.city, is your essential companion in uncovering the layers of history, culture, and vibrancy this city offers. Whether you're a history buff, a culture vulture, or a spontaneous traveler, we've got you covered.
Dive Deep into Budapest's Rich History
Start your journey with our detailed section about Budapest, delving deep into its storied past. From the enigmatic Great Age of Migrations and the pivotal rule of the Clan of Árpád to the impactful times of the Turkish Occupation and the Habsburg Rule, each epoch leaves its indelible mark on the city's architecture, streets, and psyche. Relive the events of March 1848 and explore the influences of World War I and Soviet Power, understanding Budapest's resilience and its phoenix-like resurgence.
A Treasure Trove of Experiences
Our 'Explore' section brings to you the glittering array of top sights, picturesque neighborhoods, and atmospheric districts. Whether it's the iconic thermal baths that promise relaxation or the lush parks and gardens offering a slice of tranquility, we guide you through it all. And for those seeking a cultural immersion, Budapest's churches, synagogues, museums, galleries, and landmarks are sure to mesmerize. Don't forget to delve into our detailed segments on the city's stunning palaces and historic buildings – a testament to Budapest's architectural grandeur.
Beyond the City's Bounds
But there's more! Just a stone's throw away from Budapest, discover attractions that promise an equally captivating experience. Whether it's a castle, a quaint village, or natural wonders, you'll find it listed in our 'Near Budapest' section.
Your Practical Guide to Budapest
Navigating a new city can be daunting, but fret not! From detailed transportation guides on reaching Budapest by bus, plane, or train to invaluable local tips, we ensure your journey is smooth and enjoyable. Our sections on accommodation, currency exchange, and even a list of what not to do, equip you with all the practical information you'll ever need.
Unlock the City's Secrets
For the explorers at heart, our 'Insights' section is a goldmine. Dive into local tips, uncover hidden gems, and discover offbeat attractions that only the locals might know of. We guarantee experiences that will make your trip truly memorable.
So, why wait? Let www.budapest.city be your trusted guide in exploring Budapest's magic. Dive into our site, craft your own journey, and let the city's charm unfold before you. Every alley, every bridge, every spire has a story. Come, discover yours!
Discover the magic of Budapest with our comprehensive guide — bookmark it now and share the love on Facebook and other platforms, so your friends and family can also embark on this unforgettable journey!