Explore the road less traveled and uncover the lesser-known treasures of Budapest
The "Pearl of the Danube," Budapest, is filled with architectural marvels, historic baths, and bustling markets. But for those wanting to dive deeper and discover the city's hidden treasures, here are some offbeat attractions:
Szimpla Kert:
A Dive into the Ruins: Dubbed Budapest's pioneering ruin bar, Szimpla Kert offers a dive into the city's vibrant and creative subculture. Nestled within a dilapidated factory's remnants, this bar captures the essence of Budapest's transformation – a blend of history and modern-day artistry.
Eclectic Charm: Wander through a maze of rooms adorned with mismatched furnishings, vintage items, and modern art installations. Each corner of Szimpla Kert tells a different story, from its repurposed cinema room to the garden filled with quirky art.
Kerepesi Cemetery:
Historic Resting Place: As one of Budapest's oldest cemeteries, Kerepesi offers not just graves but sculptures, mausoleums, and artistic tombs that pay homage to Hungary's notable figures.
A Peaceful Retreat: More than just a burial ground, it's a vast park echoing tales of Hungary's past, making it an ideal spot for history enthusiasts and those seeking solace from the city's hustle.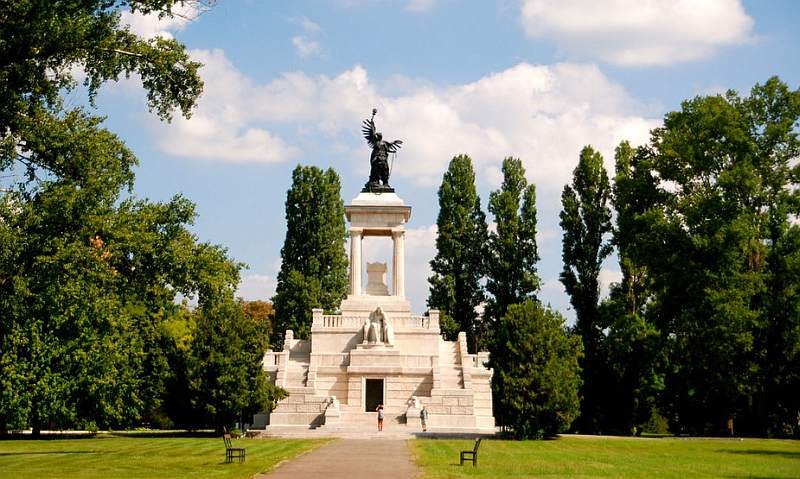 The Hospital in the Rock:
Wartime Relic: This underground hospital, later turned into a nuclear bunker, paints a vivid picture of World War II's grim days and the Cold War era. The guided tours with realistic wax figures offer a hauntingly immersive experience.
The Golden Eagle Pharmacy Museum:
Alchemy and Mysticism: Nestled in the Castle District, this museum takes you on a journey through the history of medicine and pharmacy. From dragon's blood to mummified bats, the exhibits here are a testament to ancient healing practices' mystical nature.
Memento Park:
Echoes of a Bygone Era: Post the Cold War, numerous statues from the communist era were relocated to this park. The colossal statues of Lenin, Marx, and other communist figures offer a glimpse into Hungary's past under Soviet influence.
Táncsics Mihály Prison:
This former prison is now a museum, showcasing the dark side of Hungary's history. It's named after Mihály Táncsics, a Hungarian revolutionary imprisoned here.
Chinese Market:
Located in District X, this market is a little piece of China in Budapest. Offering a variety of exotic fruits, vegetables, spices, and Chinese goods, it's a fascinating place to explore.
Margaret Island Musical Fountain:
This might not be a hidden gem, but it's an offbeat attraction worth visiting. Time your visit right, and you can watch a beautiful musical water show, all for free!
Embarking on an exploration of Budapest's lesser-known spots, you'll find that the city's soul isn't just in its grand boulevards or historic baths but also in these quiet corners, vibrant bars, and forgotten relics. So, for those with an adventurous spirit and a thirst for the unique, Budapest awaits with stories untold and wonders hidden in plain sight.