Hungarian National Gallery (Magyar Nemzeti Galéria)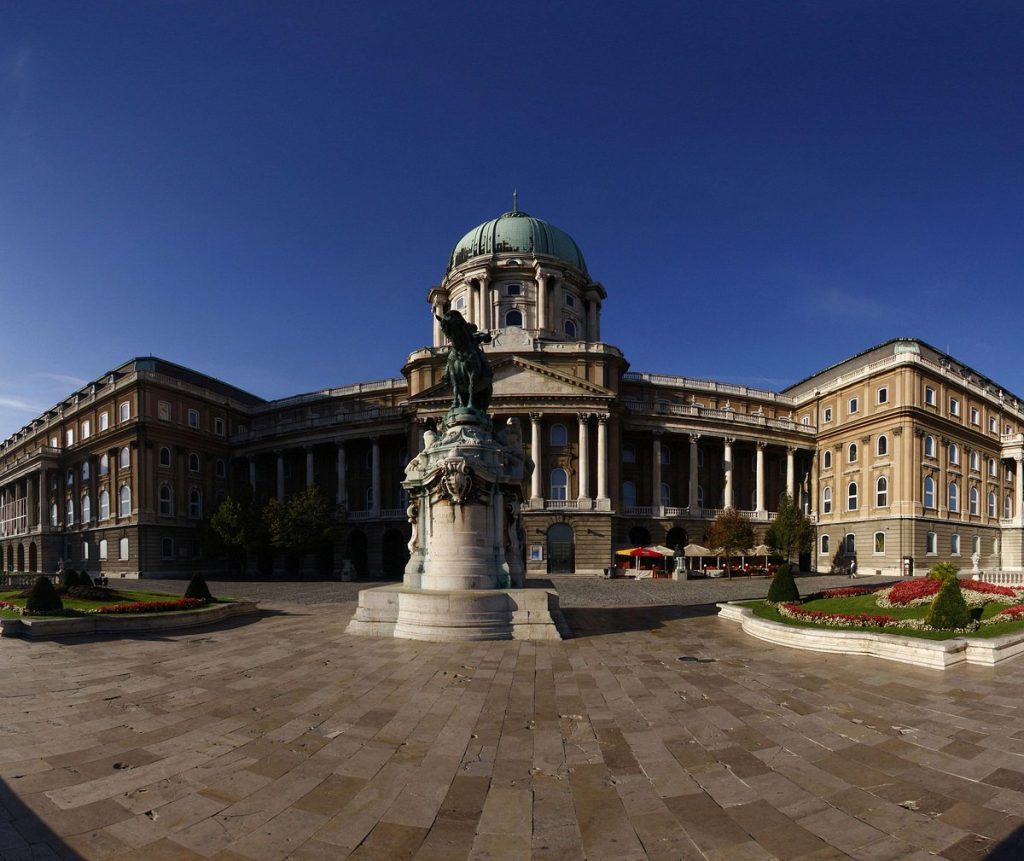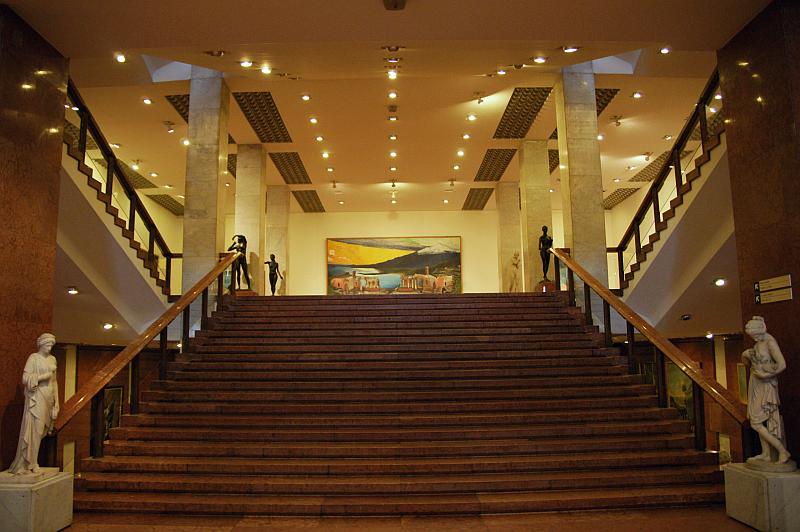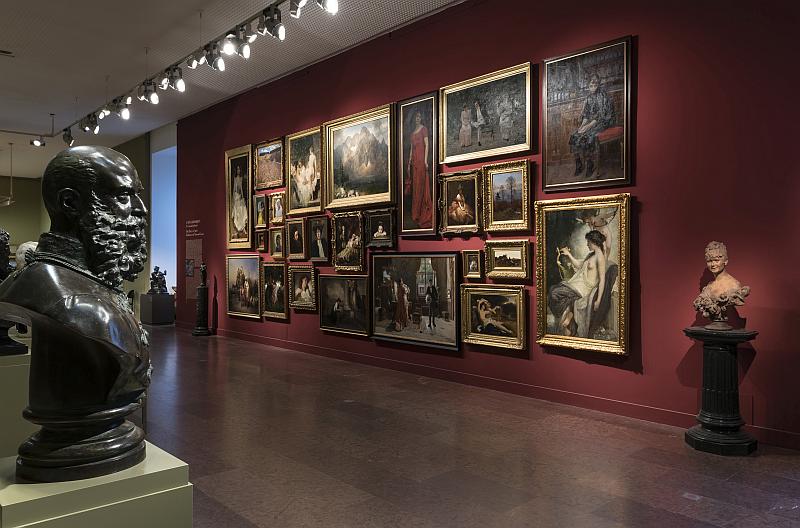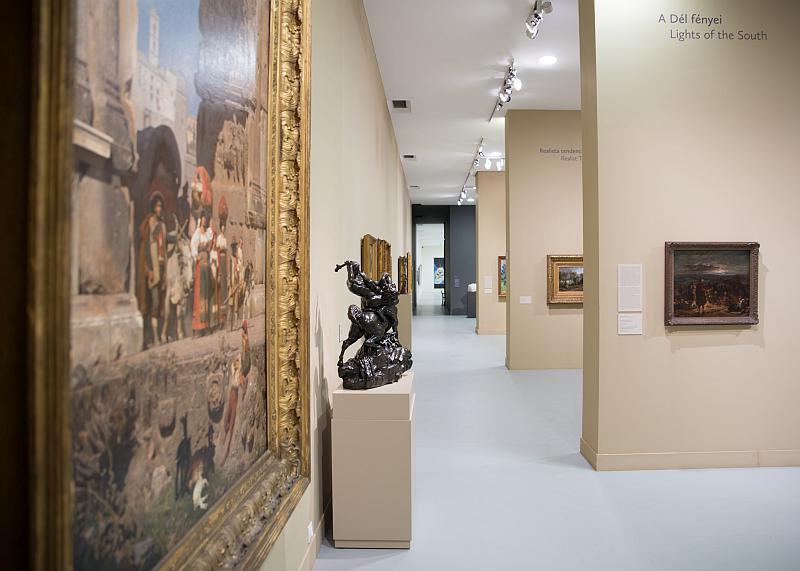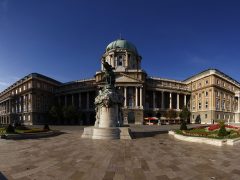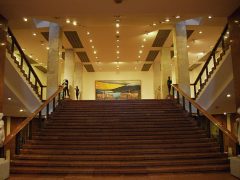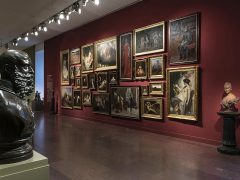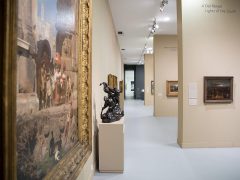 Hungarian National Gallery: A Symphony of Artistry
Nestled in the heart of Budapest, the Hungarian National Gallery is a testament to the country's rich artistic heritage. Spanning from ancient relics to contemporary masterpieces, it showcases the evolution of Hungarian visual arts through the ages. This guide aims to provide you with a comprehensive overview, ensuring an enriching experience during your visit.
History in a Nutshell
The Gallery traces its origins back to the broader museological trend in Hungary, where specialized museums began branching off from the established Hungarian National Museum in the 1870s. It formally came into being in 1957, and its collections initially comprised pieces from the Museum of Fine Arts' New Hungarian Gallery and other sections. Over the years, its treasures have grown, now boasting over 110,000 artworks.
Location
Residing in the majestic Buda Castle complex, the Hungarian National Gallery offers art and panoramic views of Budapest. The Gallery expanded its exhibition spaces in 2005 with the addition of the Buda Castle's A Building, which hosts larger temporary exhibitions.
What to Expect
Medieval Wonders: Witness the intricacy of medieval Hungarian art with a special collection of winged altars and other relics.
From Nagybánya to Now: Dive deep into the art movements that shaped Hungarian visual culture, starting with the prominent Nagybánya artists.
Temporary Exhibitions: The gallery frequently rotates its exhibitions, providing insights into specific artists, periods, or themes. These provide a deeper look into aspects of Hungarian art.
International Fusion: After the unification of the Museum of Fine Arts and the Hungarian National Gallery in 2012, select masterpieces from the post-1800 International Collection are also displayed, bridging the local with the global.
Tips for Tourists
Hours: Before visiting, check the gallery's official website for current opening hours and any special events or closures.
Guided Tours: Consider booking a guided tour to understand the exhibits better.
Photography: While personal photography for non-commercial use is generally allowed, always look for signs or ask staff about restrictions.
Accessibility: The gallery is wheelchair accessible, ensuring that art lovers of all abilities can enjoy the exhibits.
Dining: Take a break and enjoy the on-site cafes and restaurants that offer local and international delicacies with a view.
Endnote
The Hungarian National Gallery stands as a beacon of artistic brilliance in Hungary. Whether you're an art connoisseur or a casual traveler looking to immerse yourself in Hungarian culture, the gallery promises a journey through time and creativity. Enjoy your visit!
Wednesday
10:00 am - 6:00 pm
Thursday
10:00 am - 6:00 pm
Friday
10:00 am - 6:00 pm
Saturday
10:00 am - 6:00 pm
Sunday
10:00 am - 6:00 pm
Contact Information for Hungarian National Gallery (Magyar Nemzeti Galéria)