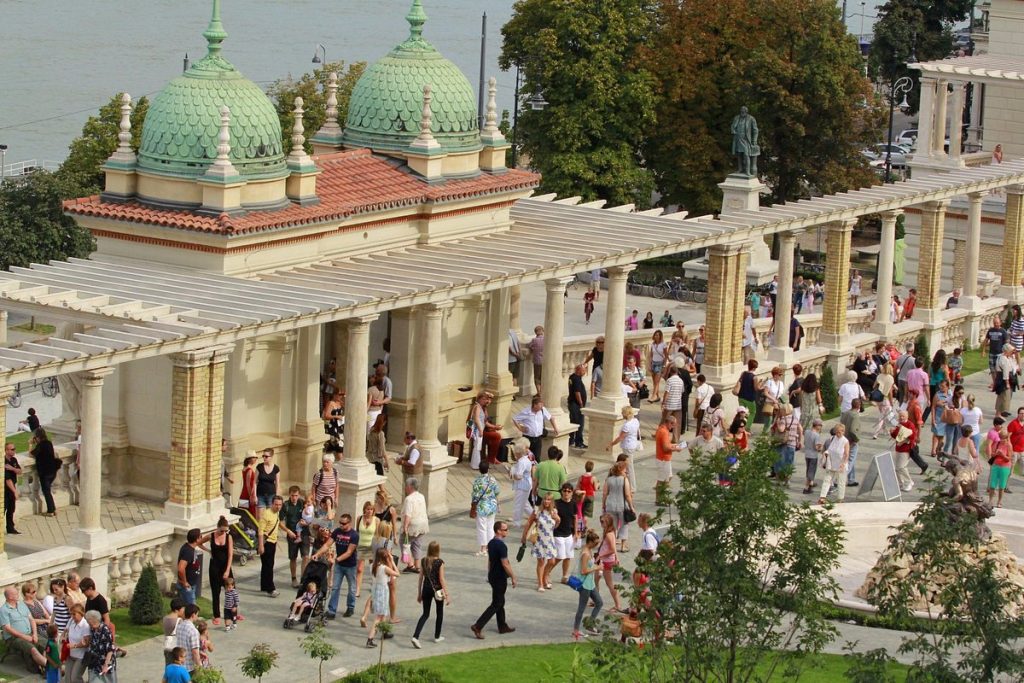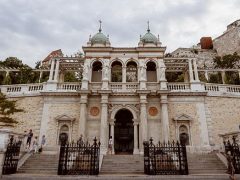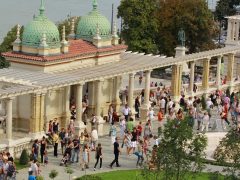 Castle Garden: A Tranquil Oasis Amidst History
History and Architecture of the Bazár
Constructed between 1875 and 1883, the Várkert Bazár is a neo-Renaissance structure designed by Ybl Miklós. It stands as a testament to a place where art, history, and nature converge.
Originally serving a commercial purpose, it became a venue for art studios, exhibitions, and various educational institutions over time. However, its history hasn't always been glorious. During World War II, the Várkert Bazár suffered significant damage. Post-war, it housed the Buda Youth Park until 1984. After its closure, despite various proposals for its use, it stood unused for nearly thirty years.
Recognizing its historical and cultural significance, the government decided on October 19, 2011, to begin a full restoration of the Várkert Bazár. By April 3, 2014, the first phase of the renovation was complete, and the public was reintroduced to this renovated architectural masterpiece.
The restoration work unearthed significant archeological finds. Among them were Turkish and medieval ceramics, everyday objects, jewelry, and weapons. Foundations of buildings from the Ottoman era and several other historical remnants became visible, revealing the site's rich past. The site has a layered history, from an iron-grated drain used during the Turkish era to remnants of cemeteries destroyed during the sieges of 1684 and 1686. Another significant find was the base walls of eight rooms from the Turkish era, likely connected to the recapture of Buda in 1686, where hundreds of carved stone and cast metal cannonballs were discovered.
Located in the northern area of the Várkert Bazár, cannon foundries operated from the 16th century to the mid-18th century. Reminders of these foundries can be seen in the Öntőház courtyard and the Lépcső pavilion, where walls adorned with holes and stylized cannonballs made of Corten steel are displayed.
The Várkert Bazár is not just an architectural wonder but a capsule of Budapest's rich history, offering visitors a blend of historical, cultural, and natural experiences.
Contact Information for Castle Garden (Várkert)
Related tags
tranquil oasis
,
Hungarian heritage
,
Budapest
,
Castle Garden
,
Várkert
,
nature and heritage
,
Buda Castle remnants
,
lush landscape
,
iconic views
,
peaceful escape
,
timeless harmony
,
Ottoman era
,
architectural masterpiece
,
Várkert Bazár
,
neo-Renaissance
,
Ybl Miklós
,
architectural treasure
,
historical site
,
restoration
,
archeological finds
,
cannon foundries
,
cultural landmark
,
World War II damage
,
Buda Youth Park
,
historical remnants
,
Öntőház courtyard
,
Lépcső pavilion