Holy Trinity Column (Szentháromság oszlop)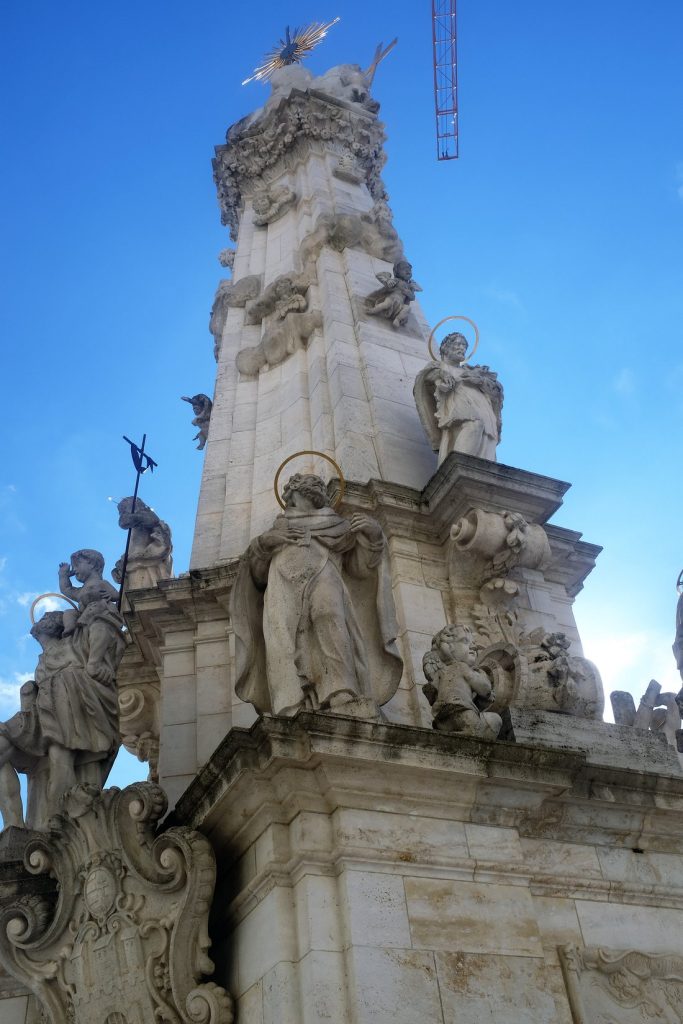 Holy Trinity Column: Budapest's Symbol of Faith
Perched prominently in front of the majestic Mátyás-templom (Matthias Church) is the baroque-style Holy Trinity Statue. With its foundation made from solid blocks of stone and adorned with exquisite statues and reliefs, this monument commands attention.
Location and History
Nestled at the heart of the Castle District, the space around Matthias Church forms the central square of this historic quarter. This area was densely packed with houses, streets, and alleyways during medieval times. However, the siege of 1686 decimated most of the buildings here. Those that remained in ruins were not reconstructed, leading to the formation of the expansive square we see today.
In response to the devastation brought by the plague, the city council commissioned a column dedicated to the Holy Trinity, hoping it would serve both as a reminder and as protection against further outbreaks. Eventually, the current Szentháromság statue replaced the original column.
Architectural Highlights
The Holy Trinity statue isn't just a historical marker; it's an architectural marvel. Standing at a towering 15 meters, this hexagonal obelisk is crafted from limestone. Embellishing it are statues, ranging in height from 1.8 to 2.8 meters.
As you gaze upon the statue, you'll notice three intricate reliefs:
King David's Plea: A depiction of King David imploring for an end to the plague.
The Plague Scene: A harrowing representation of the plague epidemic with the Buda Castle in the backdrop.
The Building of the Holy Trinity Memorial: A scene crafted by artists Ungleich Fülöp and Hörger Antal, detailing the construction of the very memorial you're admiring.
After several interim renamings, the square finally adopted the moniker 'Szentháromság tér' or 'Holy Trinity Square'.
Tourist Tip
While visiting the Szentháromság Statue, take a moment to soak in its details, reflecting on the resilience and hopes of the people who once faced the wrath of the plague. Then, pivot your gaze to the stunning Matthias Church behind. The juxtaposition of these two structures encapsulates Budapest's rich history and architectural grandeur. Don't forget also to explore the broader Castle District area, a UNESCO World Heritage site, to understand Budapest's glorious past comprehensively.
Contact Information for Holy Trinity Column (Szentháromság oszlop)