Church of St. Anne (Szent Anna templom)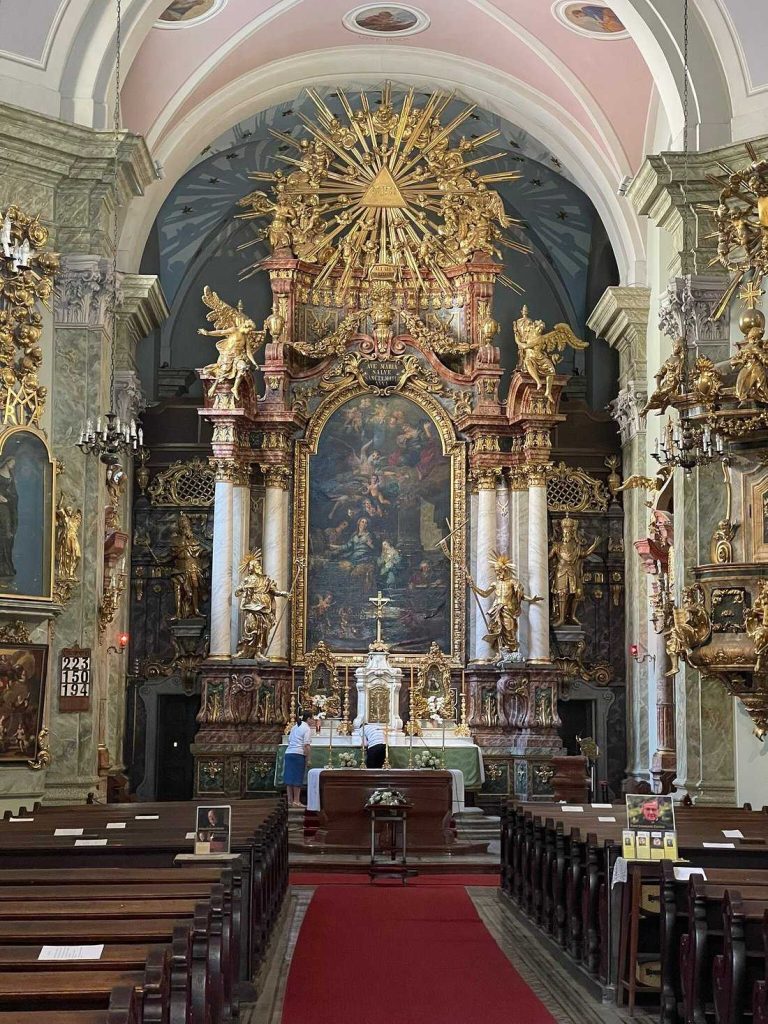 Church of St. Anne: A Jewel of Gothic Architecture
Nestled in Buda near the serene Batthyány Square, the St. Anna Church stands as a beacon of resilience and architectural splendor, reflecting Budapest's rich religious heritage. A journey through its arches offers a glimpse into the city's turbulent past, intertwined with artistic mastery.
History in a Nutshell
The St. Anna Church rose from the remnants of an old chapel between 1740-1761, with architects Hamon Kristóf and Nepauer Máté steering its creation. The structure has withstood floods, sieges, and even the ravages of World War II, becoming a silent chronicler of Budapest's history.
Architectural Highlights
Visitors are first greeted by the basket-arched main gate, embellished with statues symbolizing Faith, Hope, and Love. This gate, faithfully recreated by Jenő Grandtner post World War II, acts as a prelude to the treasures within. The façade, adorned with a chronostichon window and flanked by a statue of St. Anna, hints at the artistic wonders of the interior.
Inside the Church
Contrary to its exterior, the church unfolds a central dome, exuding an aura of vastness. Surrounding this central point are the organ loft, framed by towers, and the sanctuary. Each corner reveals side chapels and overhead oratories, beckoning visitors to explore further.
Artistic Masterpieces
Prepare to be awed by the main altar, a theatrical baroque scene crafted between 1771 and 1773 by Károly Bebó. The sanctuary's dome is graced with frescoes by Gergely Vogl, juxtaposing the Holy Trinity with the four evangelists. Numerous other artworks, paintings, and sculptures enrich the church's interior, each telling a unique story.
Takeaway for Visitors
Whether you're an art enthusiast, a history buff, or a traveler looking for tranquility, the St. Anna Church promises an immersive experience, merging the best of Budapest's artistic legacy and historical tales.
Contact Information for Church of St. Anne (Szent Anna templom)