Kazinczy Street Synagogue (Kazinczy utcai zsinagóga)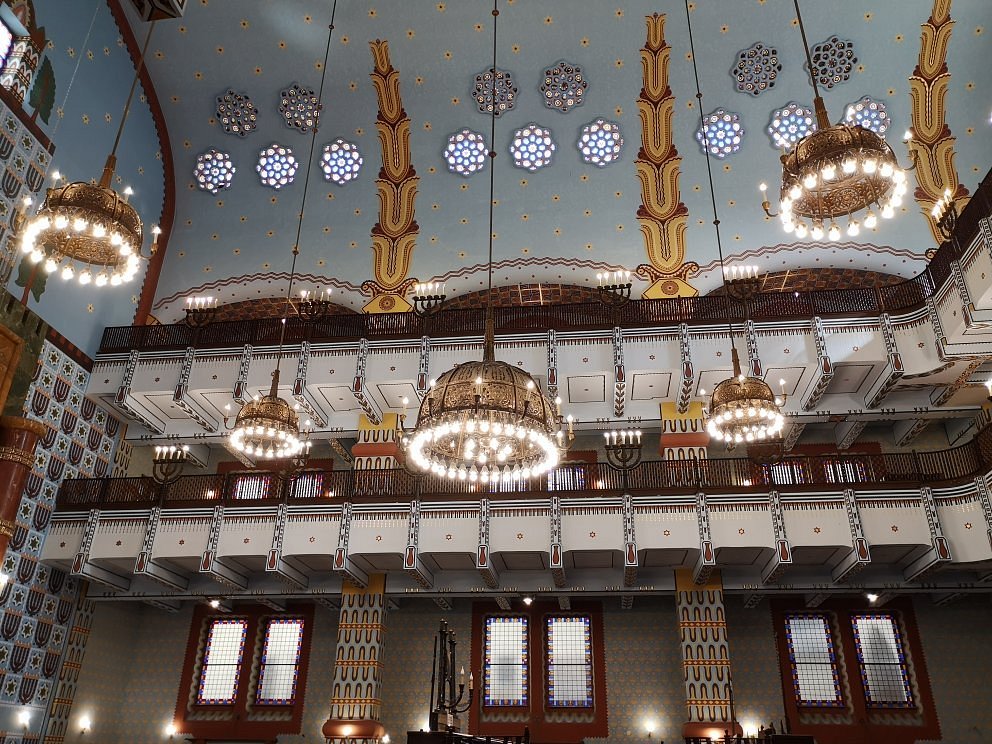 Kazinczy Street Synagogue: Budapest's Sacred Sanctuary
Step into a place of worship and cultural significance at the Kazinczy Street Synagogue, a cherished symbol of Budapest's Jewish heritage. Nestled in the heart of the city, this synagogue serves as a testament to faith, community, and historical resilience.
Admire the synagogue's architectural beauty and intricate details, which reflect the rich traditions of Jewish culture. As you enter, you're enveloped in an atmosphere of reverence and connection to generations that have gathered here in prayer.
The Kazinczy Street Synagogue isn't just a synagogue; it's a living link to the past and a source of spiritual unity. Whether you're exploring the history of Hungarian Jewry, seeking a moment of contemplation, or simply admiring the beauty of religious architecture, this sacred sanctuary promises an experience that touches the heart and soul.
Monday
10:00 am - 6:00 pm
Tuesday
10:00 am - 6:00 pm
Wednesday
10:00 am - 6:00 pm
Thursday
10:00 am - 6:00 pm
Friday
10:00 am - 6:00 pm
Sunday
10:00 am - 6:00 pm
Contact Information for Kazinczy Street Synagogue (Kazinczy utcai zsinagóga)