Gozsdu Udvar (Gozsdu Courtyard)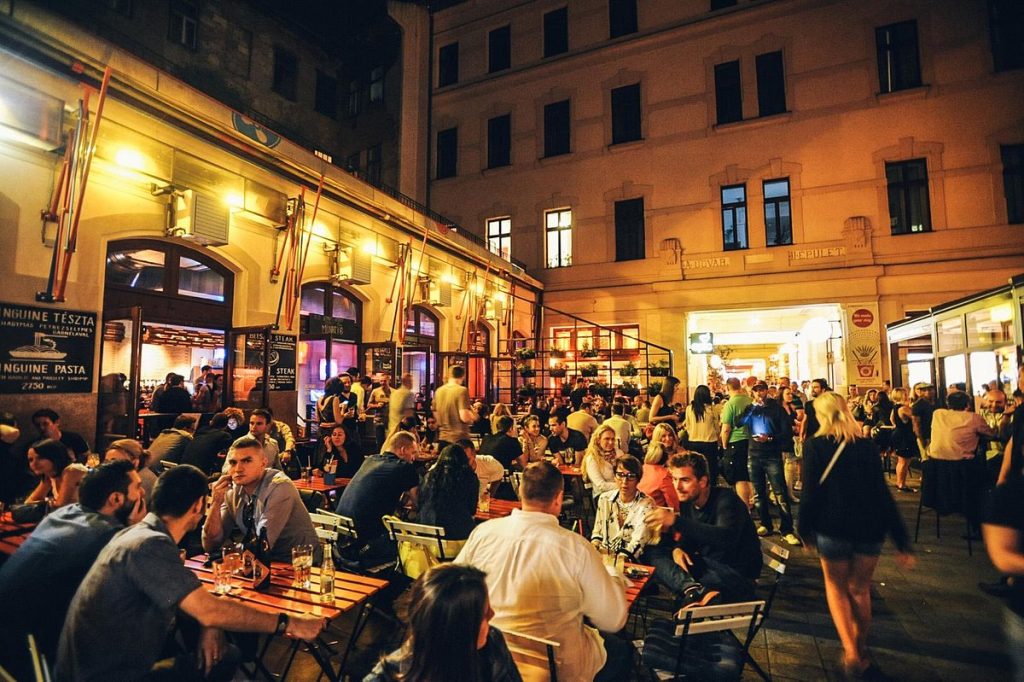 Gozsdu Udvar: A Fusion of Time and Vibrance
Step into the captivating blend of past and present at Gozsdu Udvar. This enchanting courtyard stands as a hub of dynamism in downtown Budapest, where history intertwines with modern allure. Gozsdu is more than a place; it's an experience that encapsulates entertainment, gastronomy, and culture.
As the heartbeat of the entertainment quarter, Gozsdu Udvar promises daily excitement, offering a kaleidoscope of unique programs that unfold against a backdrop of historical charm. Here, a tapestry of flavors and styles awaits as countless restaurants, bars, cafes, and pubs come together to create a vibrant mosaic for every generation to enjoy.
With over 900,000 visitors annually, Gozsdu Udvar's cosmopolitan appeal has captured the hearts of both Budapest residents and tourists alike. It's not just a courtyard; it's a cultural canvas, a playground of fun, and a showcase of style that invites you to discover the pulse of Budapest in a place where CULTURE, FUN, and STYLE seamlessly converge.
Monday
10:00 am - 3:00 am
Tuesday
10:00 am - 3:00 am
Wednesday
10:00 am - 3:00 am
Thursday
10:00 am - 3:00 am
Friday
10:00 am - 3:00 am
Saturday
10:00 am - 3:00 am
Sunday
10:00 am - 3:00 am
Contact Information for Gozsdu Udvar (Gozsdu Courtyard)