Szimpla Sunday Farmers' Market (Szimpla vasárnapi termelői piac)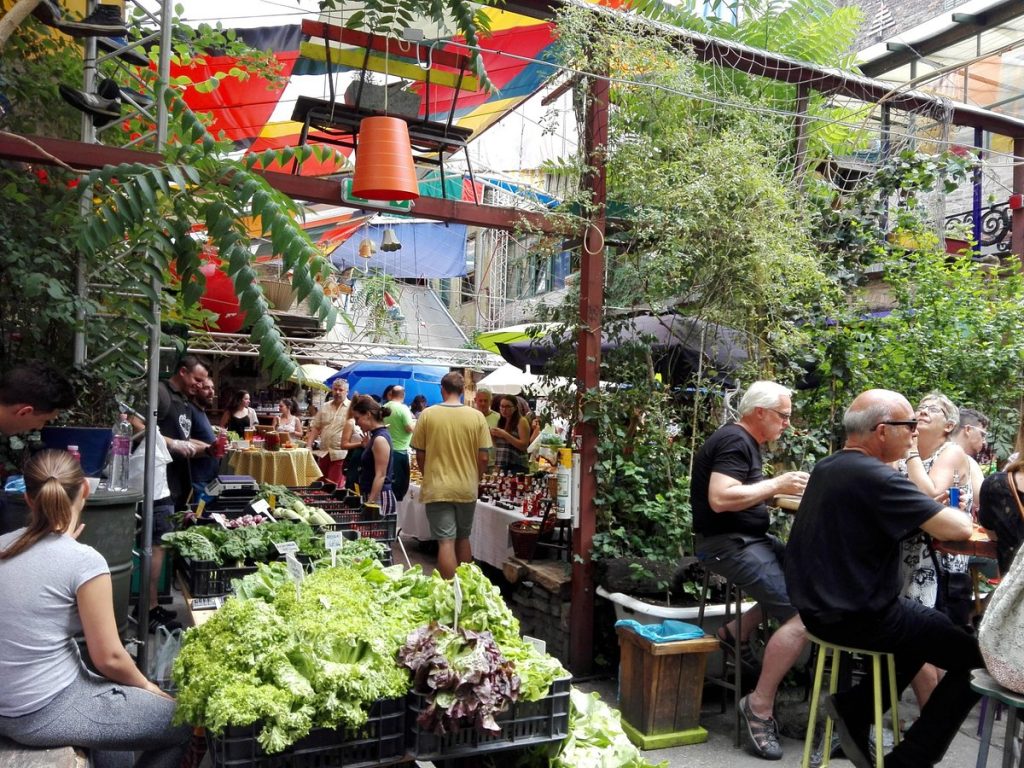 Szimpla Sunday Farmers' Market: A Bohemian Culinary Journey
Step into a realm of bohemian flavors and vibrant community spirit at the Szimpla Sunday Farmers' Market. Nestled within the iconic Szimpla Kert, this market extravaganza offers a unique blend of gastronomy, artistry, and camaraderie.
As you wander through the stalls, you'll encounter a cornucopia of fresh produce, artisanal delicacies, and handcrafted treasures. Local farmers and artisans come together to showcase their creations, creating a tapestry of flavors and craftsmanship.
The Szimpla Sunday Farmers' Market isn't just a market; it's a celebration of sustainable living, creativity, and togetherness. Whether you're seeking organic delights or a vibrant cultural experience, this bohemian market promises a journey that tantalizes both the taste buds and the soul.
Tuesday
3:00 pm - 4:00 am
Wednesday
3:00 pm - 4:00 am
Thursday
3:00 pm - 4:00 pm
Friday
12:00 pm - 4:00 am
Saturday
12:00 pm - 4:00 am
Contact Information for Szimpla Sunday Farmers' Market (Szimpla vasárnapi termelői piac)