Liszt Ferenc Memorial Museum (Liszt Ferenc Emlékmúzeum)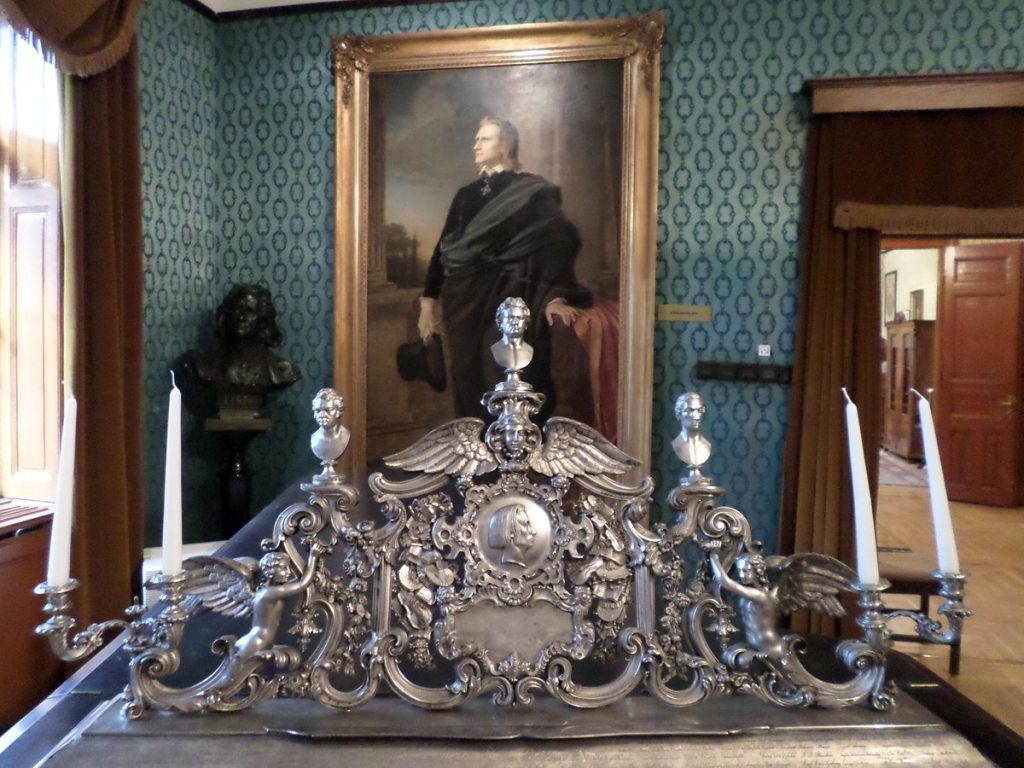 Liszt Ferenc Memorial Museum: Budapest's Musical Legacy
Delve into the life and legacy of one of the musical world's most celebrated figures at the Liszt Ferenc Memorial Museum in Budapest.
Location: Nestled within Liszt's former service apartment on Vörösmarty Street, where he resided during his stays in Budapest from January 1881 until his passing in 1886.
Highlights
Historical Residence: Witness the meticulous recreation of Liszt's life in this authentic 1st-floor apartment, furnished with his original instruments, furniture, book, music score collection, and cherished memorabilia.
Instrumental Display: The foundation of the museum's collection includes instruments bequeathed to the Academy of Music by Liszt himself: 2 Chickering pianos, a Bösendorfer piano, a Mason & Hamlin concert harmonium, an Erard-Alexandre pianino-harmonium, and a Bachmann glass piano ("piano-harmonica").
Rotating Exhibitions: While the entrance hall, Liszt's bedroom-cum-study, and salon house permanent displays, the adjacent dining room and ground-floor anteroom frequently feature thematic, temporary exhibits.
Matinée Concerts: Enhance your museum experience with live music. Every Saturday, the museum's adjacent concert hall hosts matinée concerts for its guests.
Expanding Collection: The collection has steadily grown since the opening of the Academy of Music's first Liszt memorial room in 1925. It now includes authentic memorabilia, manuscripts, and relics from Liszt's family, students, and friends, such as Eduard Liszt, Jenő Hubay, István Thomán, Árpád Szendy, Henrik Gobbi, and Vilma Varga.
Historical Connection: A unique facet of the museum is the display of precious Liszt memorabilia that the composer himself donated to the Hungarian National Museum during his lifetime.
A Perfect Visit For
Music enthusiasts, history buffs, and anyone keen on diving deep into the rich cultural fabric of Budapest through the lens of its most illustrious musical son. Whether you're a passionate admirer of Liszt's compositions or simply curious about the man behind the music, this museum is a Budapest must-visit!
Tip: Combine your visit with a Saturday trip to enjoy one of the matinée concerts, bringing Liszt's music to life in the very space he once called home.
The Liszt Ferenc Memorial Museum isn't just a museum; it's a harmonious journey into Liszt's world. Whether you're a music lover, a history enthusiast, or simply curious about the man behind the music, this museum promises an enriching experience that resonates with the melodies that shaped Budapest's cultural heritage.
Step into a world of musical brilliance and historical richness at the Liszt Ferenc Memorial Museum! 🎹🎶
Monday
10:00 am - 6:00 pm
Tuesday
10:00 am - 6:00 pm
Wednesday
10:00 am - 6:00 pm
Thursday
10:00 am - 6:00 pm
Friday
10:00 am - 6:00 pm
Saturday
9:00 am - 5:00 pm
Contact Information for Liszt Ferenc Memorial Museum (Liszt Ferenc Emlékmúzeum)