Hungarian State Opera House (Magyar Állami Operaház)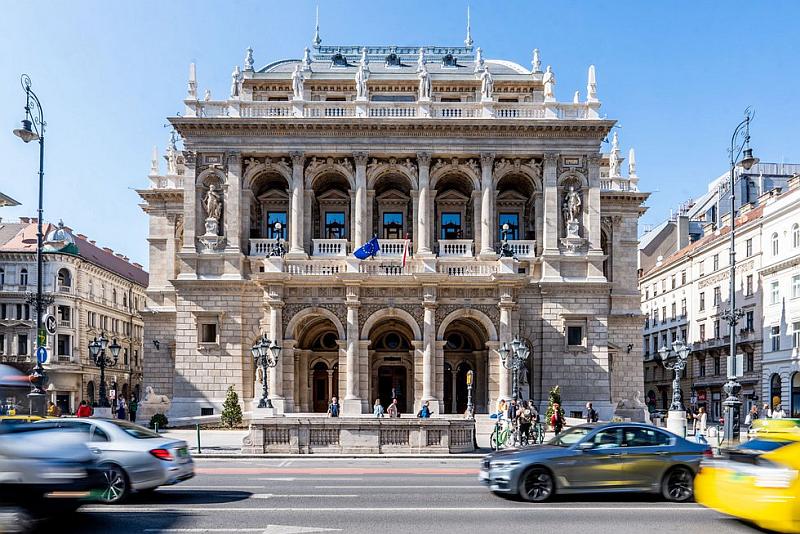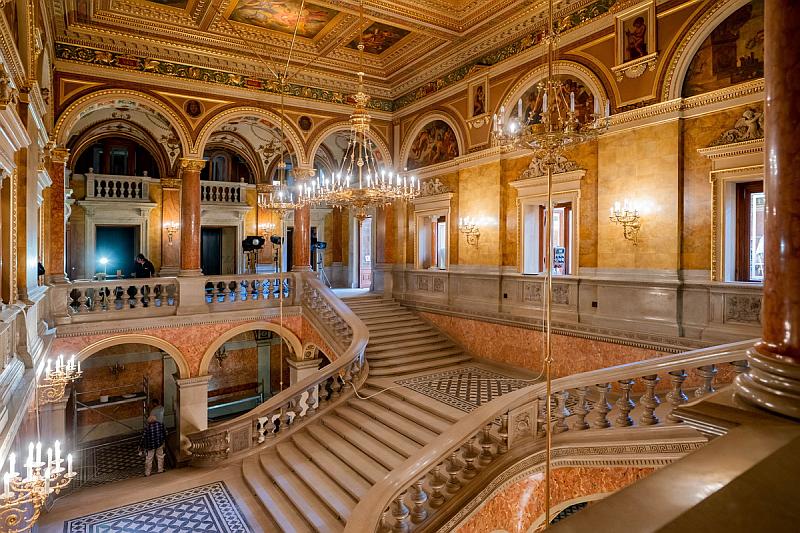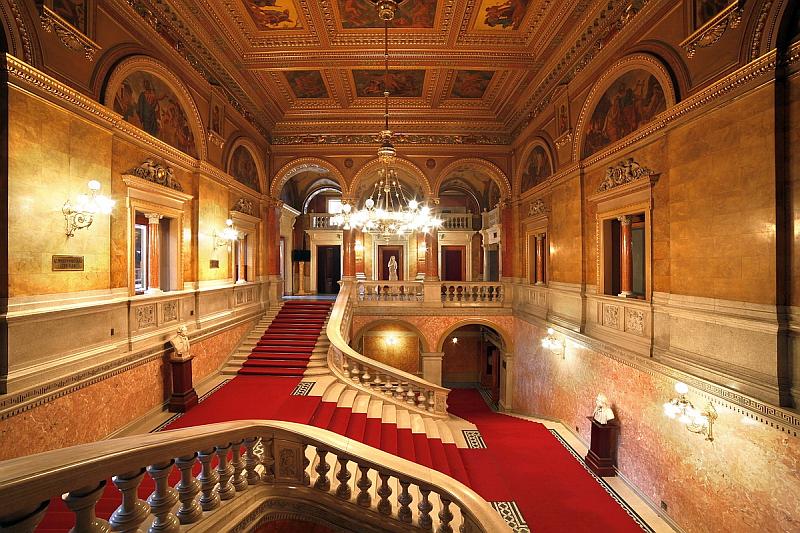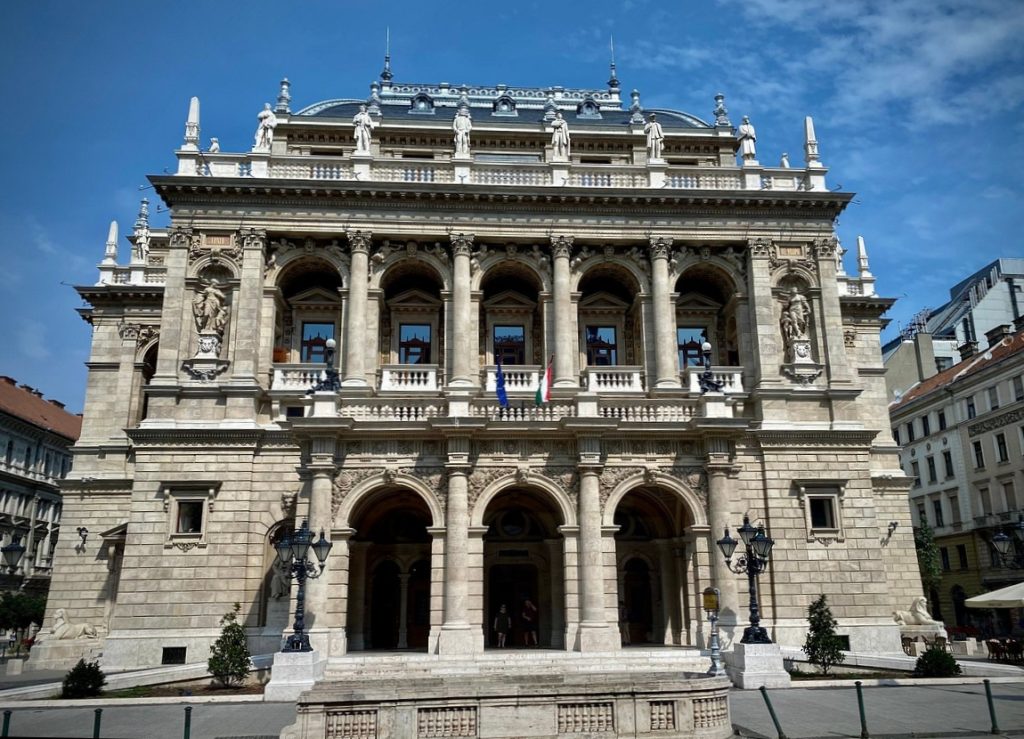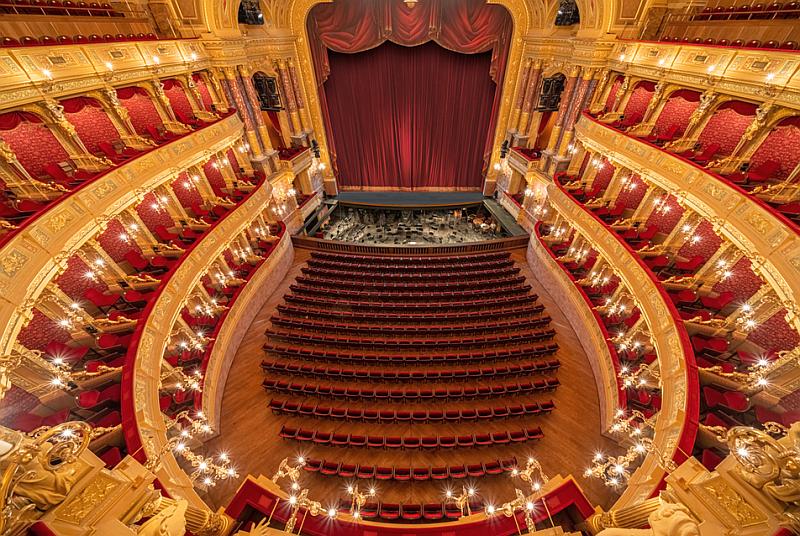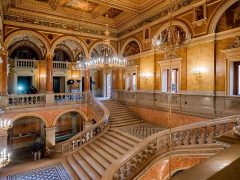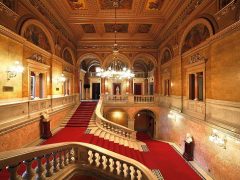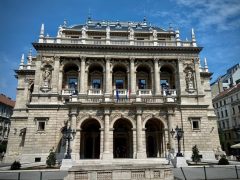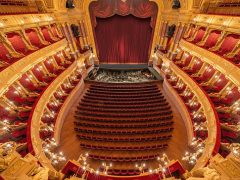 Hungarian State Opera House: A Masterpiece of Neo-Renaissance Design
The Pride of Budapest
Nestled on the picturesque Andrássy Avenue, the Hungarian State Opera House stands as one of Budapest's treasured landmarks. As you walk past, its neo-Renaissance facade, designed by Miklós Ybl, immediately captures the eye, taking you back to an era of opulence and sophistication.
A Historical Affair
Inaugurated in 1884 by King Franz Joseph I of Hungary, the Opera House witnessed grand performances conducted by legendary Ferenc Erkel. Reflecting the grandeur of the Paris Opera, Ybl's design imbues the building with elegance and monumental charm.
Artistic Flair in Stone
Upon closer inspection, the main facade adorned in limestone boasts of intricate carvings, highlighted by Alajos Stróbl's mesmerizing marble sphinxes. Sculptures of iconic figures like Ferenc Erkel and Ferenc Liszt add to its allure.
Musical Muses and Composers
The Opera House's exterior pays tribute to music's illustrious history. Muses and composers, ranging from Mozart to Tchaikovsky, grace the building's facade, reflecting the universality of music and its timeless appeal.
An Interior of Marvel
The lavish foyer showcases multicolored marble pavements and a gilded dome vault. This, along with the grand main staircase, forms a breathtaking introduction to the auditorium, which is the heart of the Opera House. Seating 1300 people, its horseshoe shape and opulent red and gold decor create a captivating ambiance.
Art on the Ceiling
Charles Lotz's dome mural, 'Apotheosis of Music', is a mesmerizing piece that engulfs viewers with its Baroque movement, even as it harmoniously blends with the Renaissance aesthetics of the auditorium. The ornate chandelier, meticulously designed by Ybl himself, illuminates this masterpiece.
A Living Testimony to Art and Music
The Hungarian State Opera House isn't just a building; it's an experience. It brings together art, history, architecture, and music in an embrace that resonates with both the past and the present. Every corner speaks of legends; every note echoes with history. It promises an unforgettable journey through Hungary's rich cultural tapestry for those who visit.
Contact Information for Hungarian State Opera House (Magyar Állami Operaház)