Music Fountain (Margitszigeti zenélő szökőkút)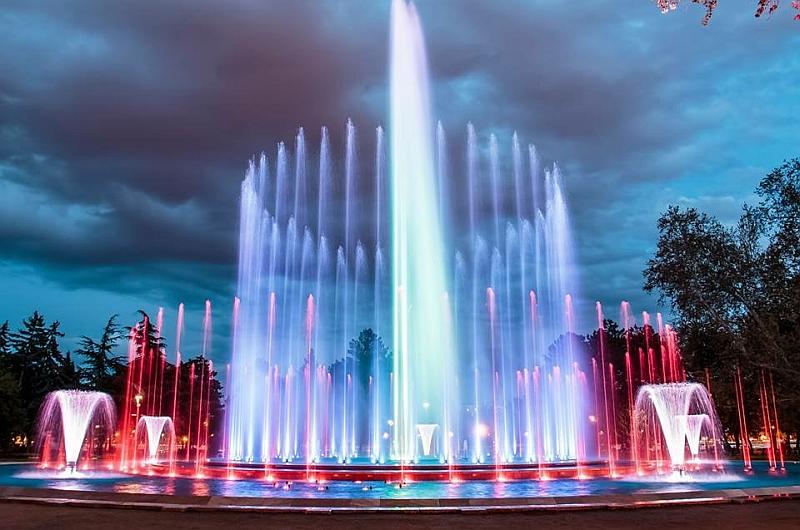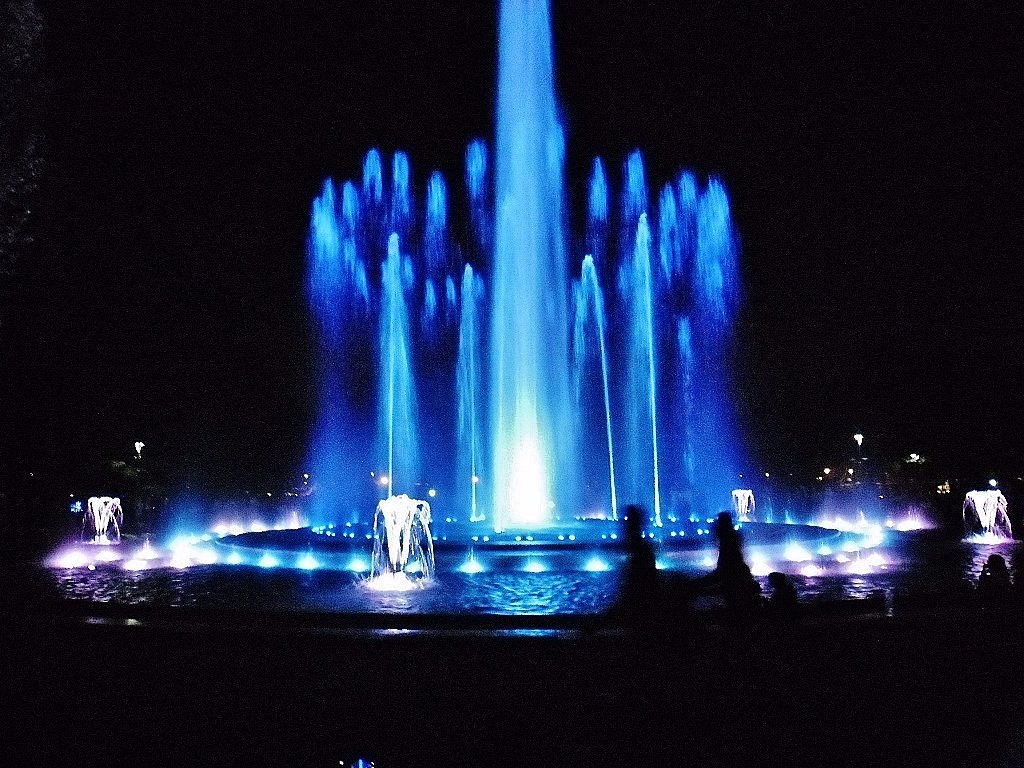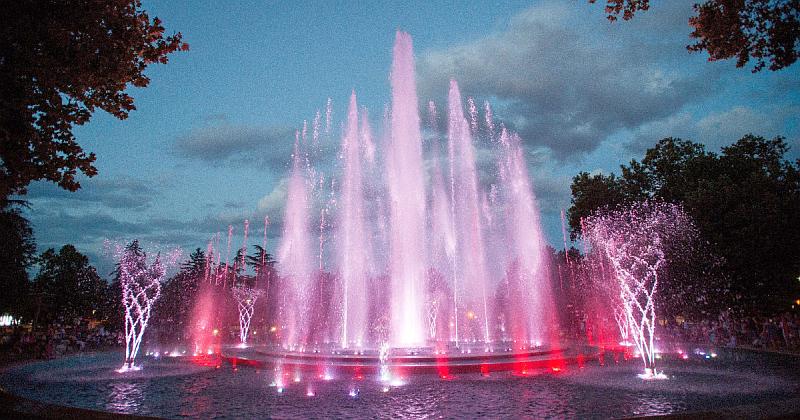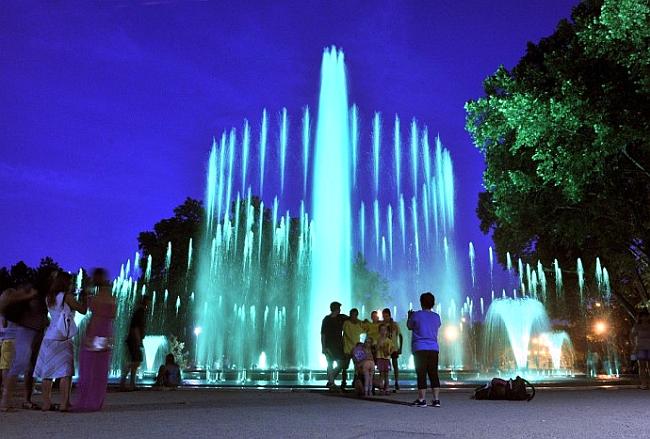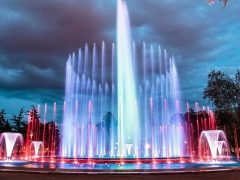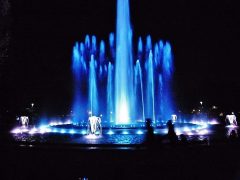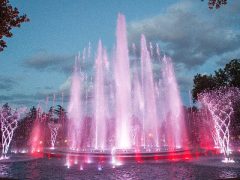 Music Fountain: A Symphony of Water and Light
Located on the southern part of Margitsziget (Margaret Island), closest to the Margit Bridge, is Hungary's largest musical fountain, inaugurated in 1962. In its initial days, live music accompanied the fountain's display, which was later replaced by an electronic music backdrop. The fountain's basin spans 35 meters in diameter and holds about 400 cubic meters of water.
By 1999, the fountain had completely deteriorated. Following a renovation in 2002, it resumed operation. The fountain underwent another maintenance session in the summer of 2013.
In total, the fountain boasts 154 nozzles. Among these, the central water jet propels water to heights of over 25 meters. To illuminate the water spectacle, 227 colorful lights ensure the performance is visible and vibrant, especially during the evening.
Operating between May 1 and October 31, the fountain entertains its audience with a musical block every hour. The musical repertoire includes children's songs, classical music, Hungarian dance music, and numerous world music tracks.
Visit Tip: If you find yourself in Budapest during its operating months, the Margitsziget Musical Fountain is a delightful treat for both the ears and eyes. Its symphony of water, light, and music offers a refreshing break amidst the green oasis of Margaret Island. 🎶🌊🇭🇺
Monday
10:00 am - 10:00 pm
Tuesday
10:00 am - 10:00 pm
Wednesday
10:00 am - 10:00 pm
Thursday
10:00 am - 10:00 pm
Friday
10:00 am - 10:00 pm
Saturday
10:00 am - 10:00 pm
Sunday
10:00 am - 10:00 pm
Contact Information for Music Fountain (Margitszigeti zenélő szökőkút)