Heroes' Square (Hősök tere)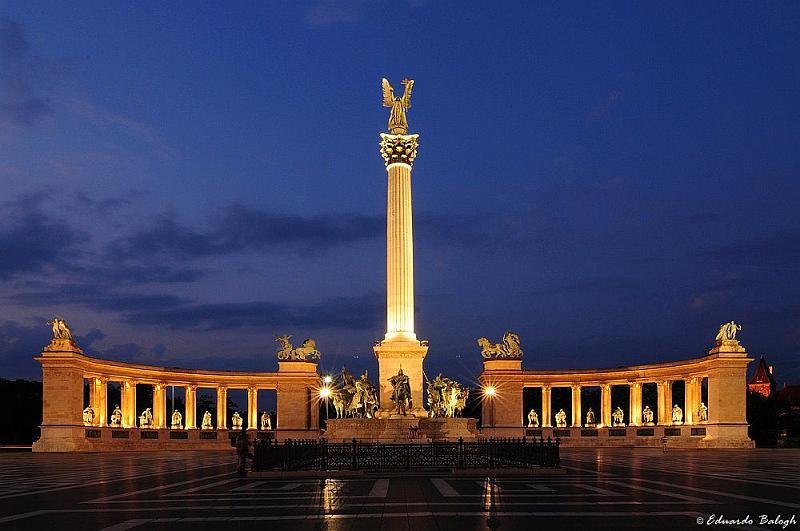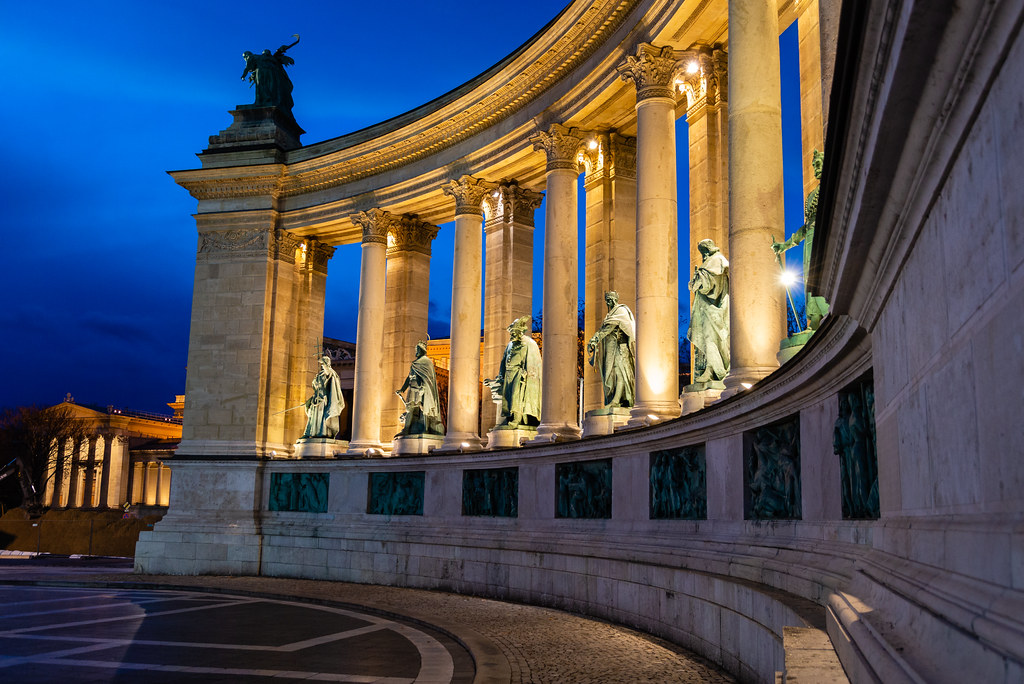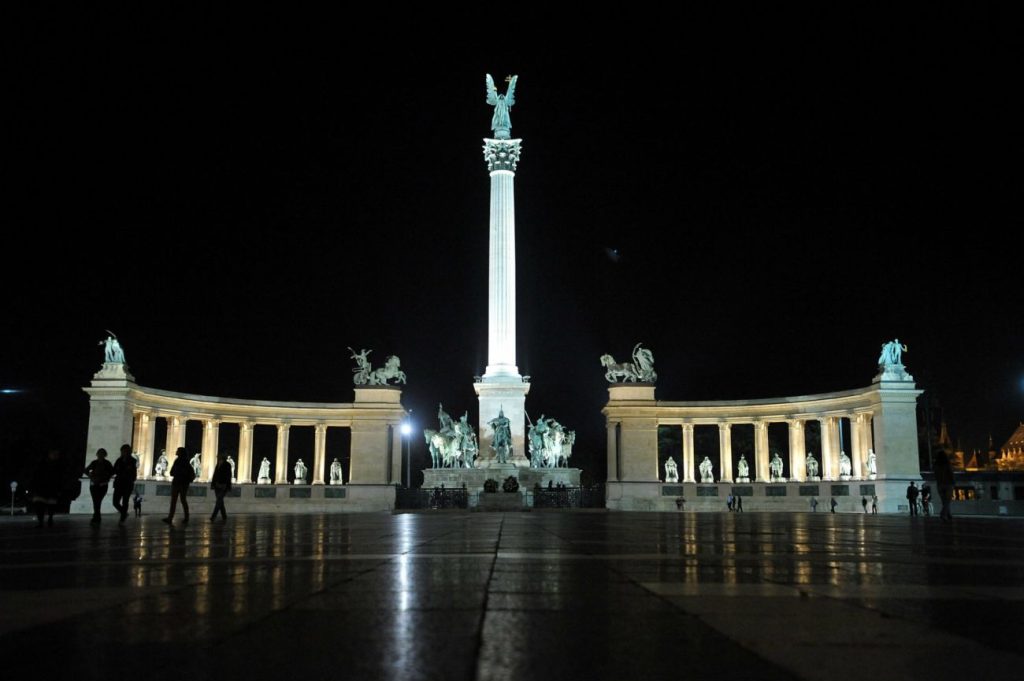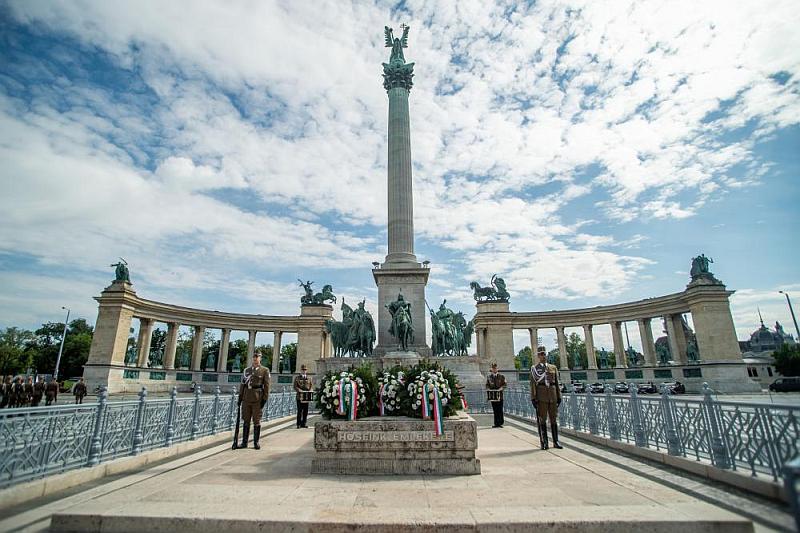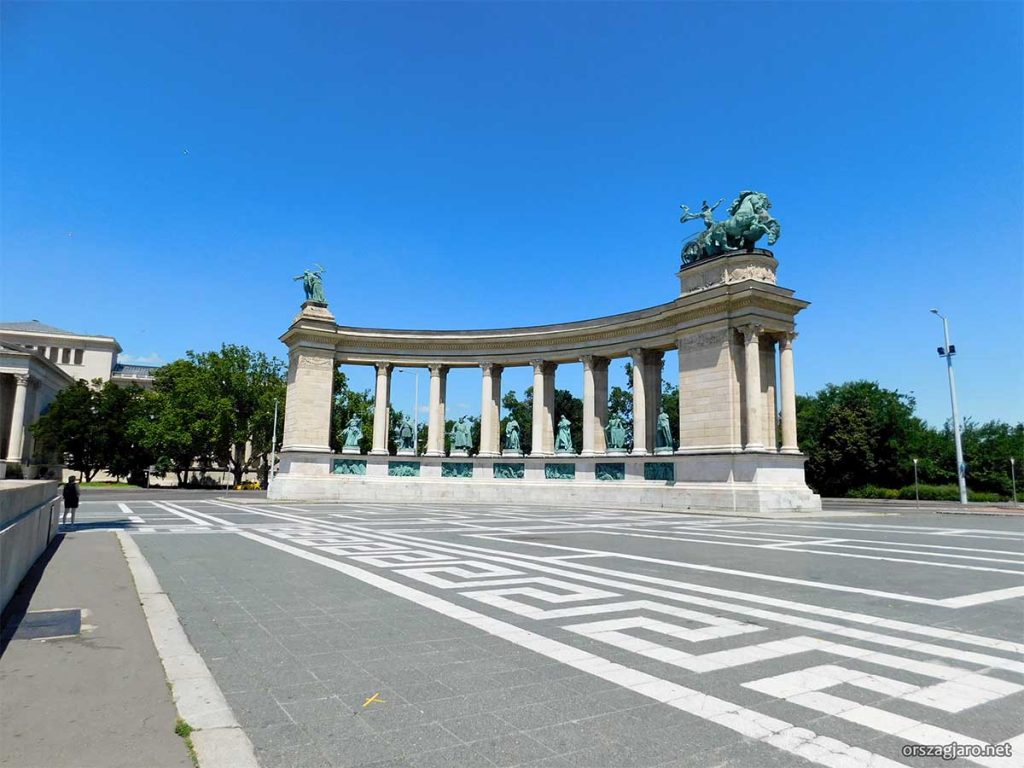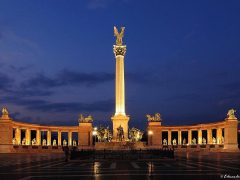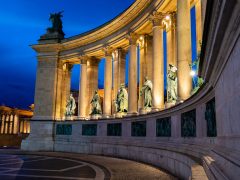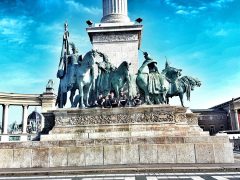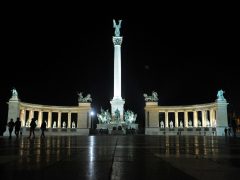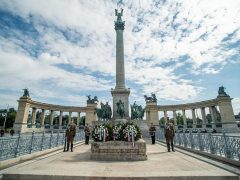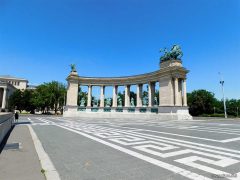 Heroes' Square: Budapest's Grand Tribute to Legacy
A Majestic Ode to Hungarian Valor
In the heart of Budapest stands Heroes' Square, a powerful homage to Hungarian legends. Anchored by the towering Millennial Monument, with the Archangel Gabriel gracing its zenith, it's a panorama of history frozen in stone.
A Confluence of History and Art
As the crowning jewel at the end of Andrássy Avenue, Heroes' Square was conceived to mark the millennium of the Magyar Conquest. Today, it stands not only as a beacon of that pivotal event but also as a living chronicle of Hungarian legacy.
On one side, the Museum of Fine Arts invites a journey through time, showcasing masterpieces that capture the essence of different eras. Conversely, the Mucsarnok Art Gallery presents a contemporary juxtaposition, offering modern artistic interpretations.
The Pillars of a Nation
At the core of Heroes' Square, amidst the vastness of the Square, the statues loom tall, epitomizing the courage, wisdom, and resilience of Hungary's iconic figures. The Archangel Gabriel, symbolizing victory and resurrection, watches over, casting a protective gaze on the nation below.
The dual colonnades embrace the Square, each pillar echoing stories of dukes, kings, and notable figures whose endeavors sculpted the narrative of Hungary.
UNESCO's Seal of Legacy
The monumental charm of Heroes' Square, coupled with the historic Andrássy Avenue, has earned its rightful place as a UNESCO World Heritage site, beckoning travelers and history aficionados from across the globe.
Conclusion
Heroes' Square is not just a mere landmark. It's a pulsating heart where stories of yesteryears echo, art, and history blend seamlessly, and every visitor is invited to be part of Hungary's timeless tapestry.
Contact Information for Heroes' Square (Hősök tere)