Palatinus Beach (Palatinus Strand)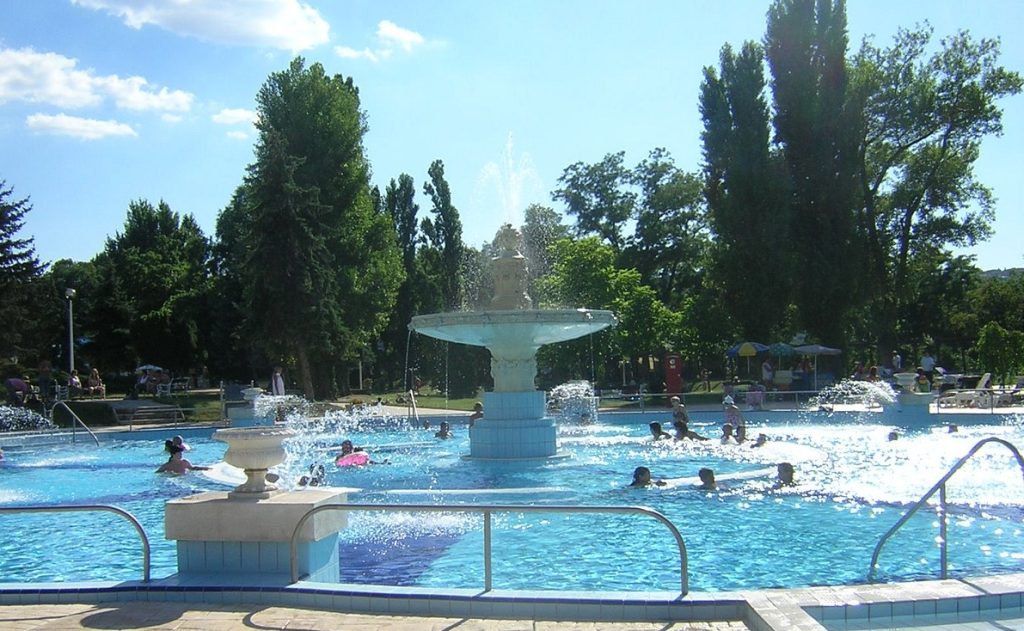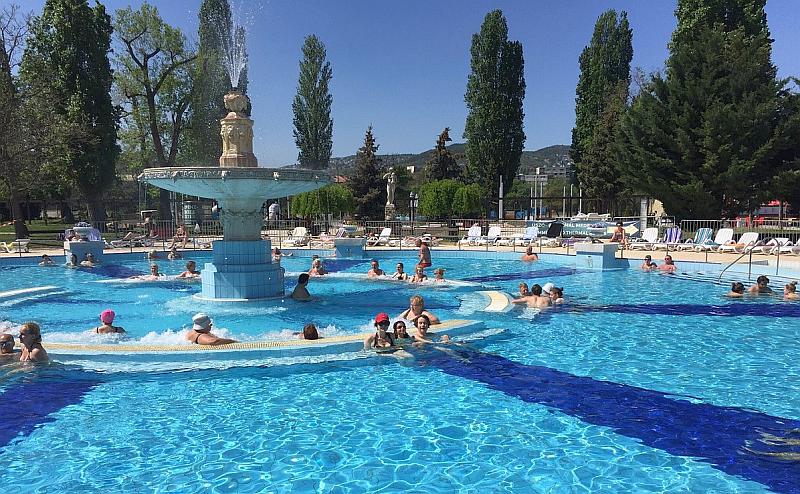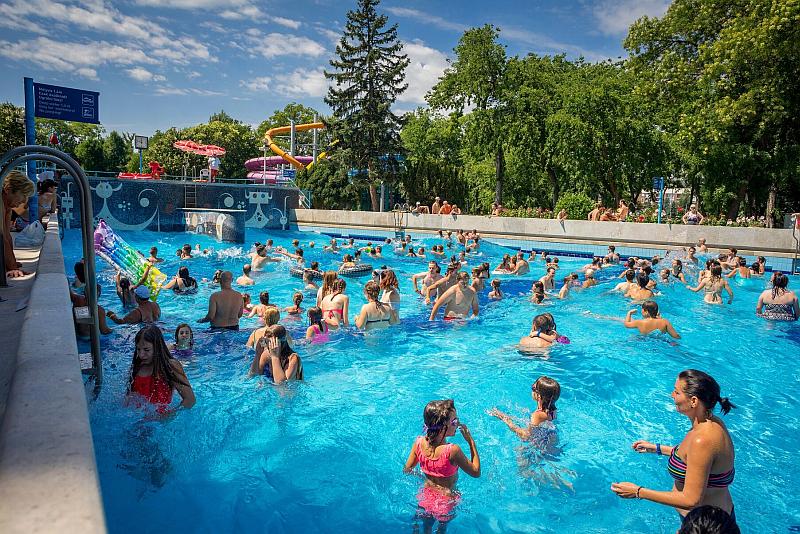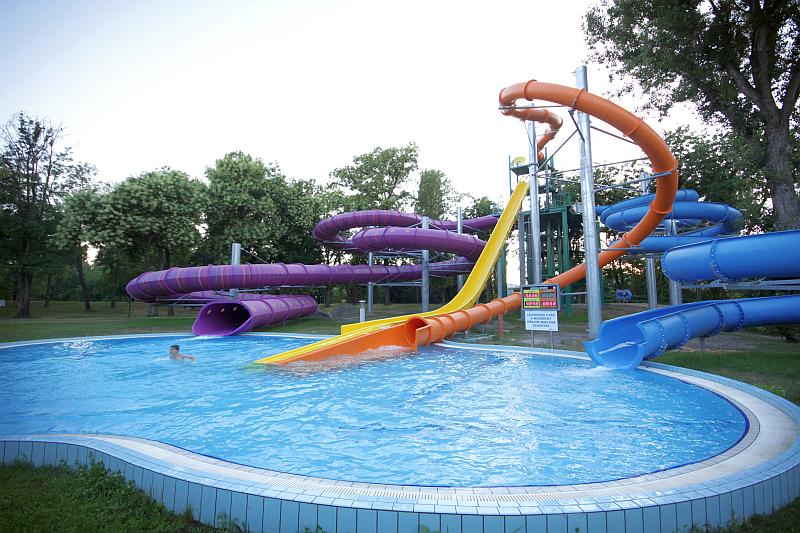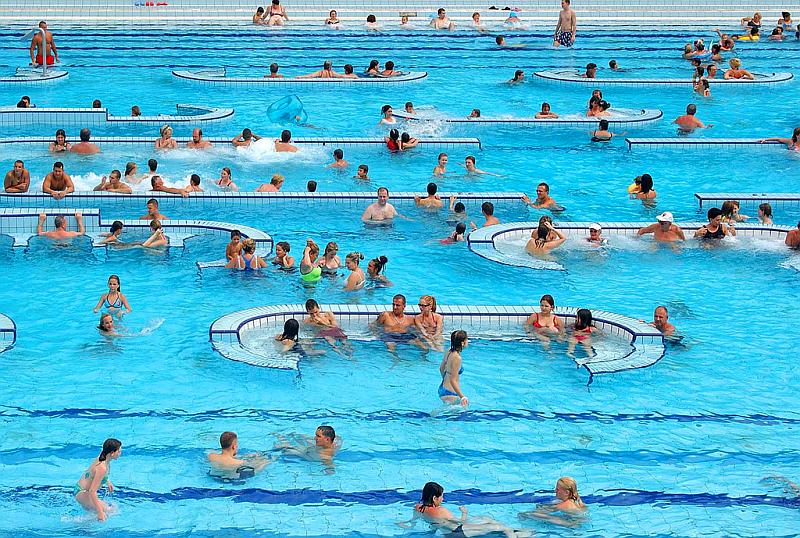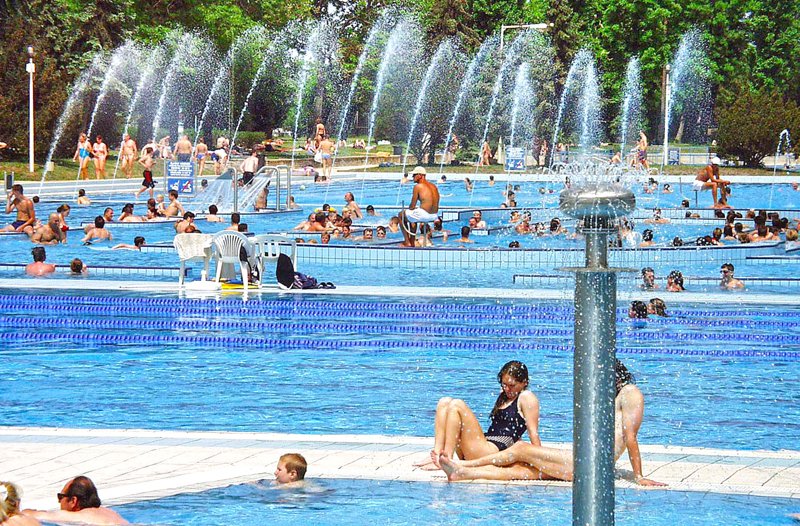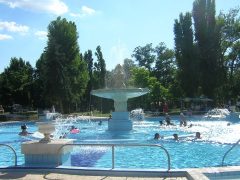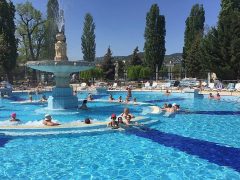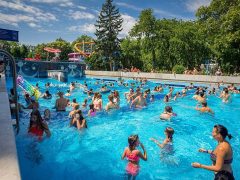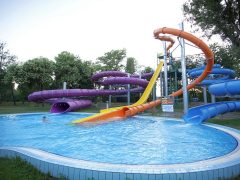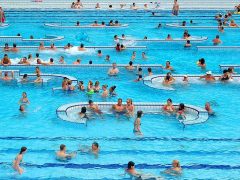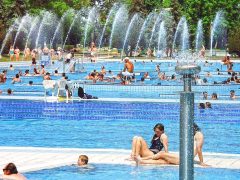 Palatinus Spa, Beach, and Wave Bath Budapest: A Journey Through Time and Water
Nestled on the picturesque Margaret Island, the Palatinus Spa, Beach, and Wave Bath has been a beacon of relaxation and recreation in Budapest for over a century. Drawing from the thermal wells, specifically the deep-reaching Magda hot spring, the spa has consistently provided a haven for those seeking solace in its warm embrace.
The Szent Magda thermal water, which originates on the Buda side of the island, undergoes a slight temperature reduction during its journey, eventually feeding the spa's inviting 36-degree thermal pool. As Margaret Island came under the capital's ownership, a concerted effort was made to develop amenities for public recreation. Thus, in 1919, the Palatinus Spa was born.
Taking the distinction of Budapest's first outdoor beach bath, the Palatinus Spa originally began its operations with a modest basketball pool on the Danube. However, 1921 saw the inauguration of its vast pool, spanning an impressive 5,000 square meters. This expansive pool held the title of Europe's largest until the upheavals of World War II.
Given its mounting popularity, the spa witnessed significant extensions in 1936. Architects István Janáky and György Masirevich masterminded these expansions, imbibing them with the quintessential Bauhaus architectural flair. A splendid, functional edifice emerged that showcased an intricate dance of solid structures, open surfaces, and artistic embellishments.
Subsequent decades saw the spa evolve further. Between 1965 and 1975, a slew of renovations graced the Palatinus. From modernizing amenities and expanding sunbathing areas to introducing a five-lane slide in the 1980s, the spa continually adapted to cater to its patrons' preferences.
The early 2000s brought another wave of changes, with the main pool bifurcating into three distinct sections while maintaining its monumental status. And in 2017, a comprehensive facelift restored the spa, allowing visitors to revel in its near-original grandeur.
Today, the Palatinus Spa stands as a testament to Budapest's enduring spa culture. Open throughout the year, it invites guests to indulge in a diverse array of spa and wellness treatments across 15 pools, ensuring an unparalleled relaxation and rejuvenation experience.
Contact Information for Palatinus Beach (Palatinus Strand)
Related tags
Margaret Island
,
Palatinus Strand
,
Budapest's oasis
,
crystal-clear pools
,
lush surroundings
,
aquatic bliss
,
waterborne adventures
,
sun-drenched atmosphere
,
pool complex
,
Palatinus
,
Budapest
,
modern facilities
,
Palatinus Spa
,
Magda hot spring
,
thermal wells
,
European pool
,
Bauhaus style
,
spa and wellness
,
historic renovations