Margaret Bridge (Margit híd)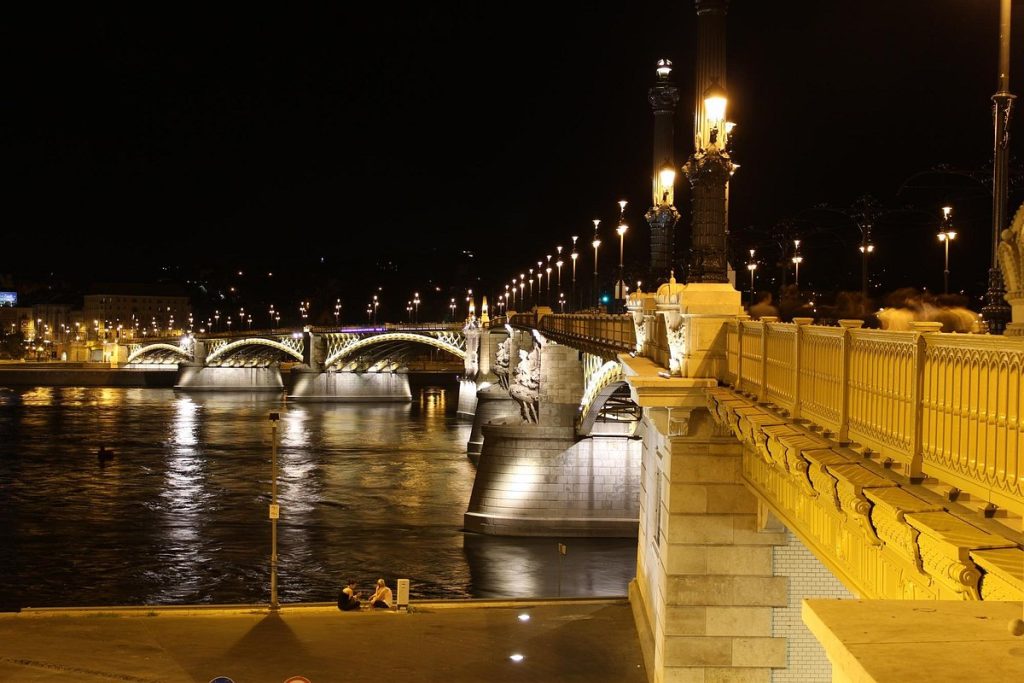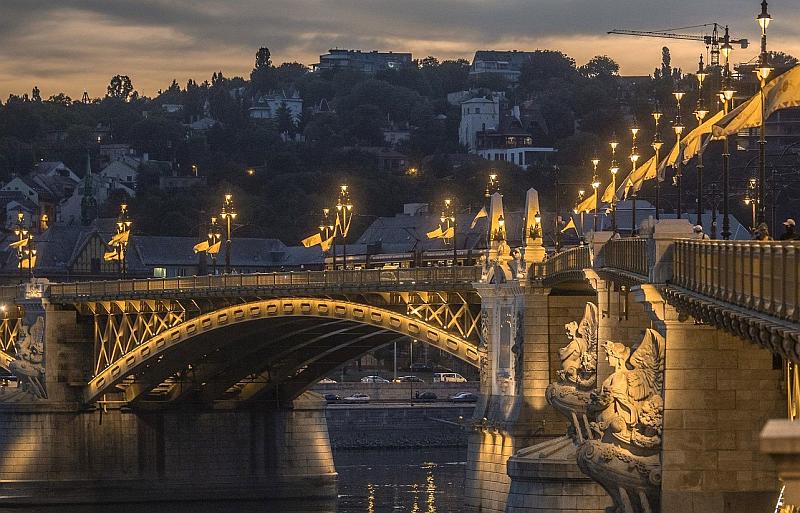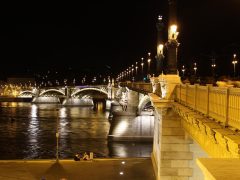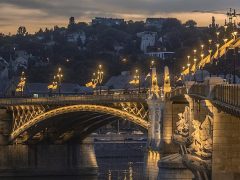 Margaret Bridge: A Graceful Link Across the Danube
A Historical Overview
One of Budapest's earliest bridges, Margaret Bridge, was constructed between 1872 and 1876. Named after King Béla IV's daughter, it was conceived due to the overwhelming traffic on the Chain Bridge. Its establishment fostered the development of northern parts of Pest and seamlessly connected Buda's main route to Margit Boulevard.
French engineer Ernest Goüin masterminded its design after an international competition. Built with twisted iron, the bridge spanned a length of 607.12 meters and a width of 16.84 meters. A unique feature of this architectural wonder is its axis, which twists at a 30-degree angle at the center, making way for an adjoining winged bridge leading to Margaret Island. This aspect alone makes it a must-visit for architecture enthusiasts.
Modern Developments and Attractions
Margaret Bridge has undergone several reconstructions over the years. Most notably, it was severely damaged during WWII, with a major portion destroyed by the retreating German forces. However, the bridge's subsequent rebuild in 1948 saw it re-emerge with a lighter but similarly appealing steel arch design.
A significant renovation from 2009 to 2011 brought back its grandeur. This restoration prioritized its heritage, ensuring that the bridge regained its original aesthetic charm. Today, it's equipped with pedestrian pathways, bicycle routes, and even a bike tunnel, making it a paradise for both casual strollers and avid cyclists.
The adjoining winged bridge to Margaret Island opened in 1900, presents tourists with an easy route to this tranquil urban retreat. Before its construction, the island was accessible only by boat, making the bridge an essential part of Budapest's infrastructure.
Awards and Accolades
Margaret Bridge's restoration was recognized in 2012 with an award from the European Steel Design Awards, underscoring its significance in the realm of architecture and engineering. By 2014, missing statues were replenished, with the Hercules statue being a notable addition.
Visiting Margaret Bridge
Today, visitors to Budapest are treated to picturesque views of the Danube from the bridge. The angular design offers unique perspectives of both Buda and Pest. As the sun sets, the illuminated bridge against the backdrop of the flowing river is a sight to behold, making it a favorite spot for photographers.
Don't forget to make your way to Margaret Island via the bridge. The island offers sprawling parks, thermal baths, and other attractions, serving as an urban oasis for locals and tourists alike.
Tip: For a holistic experience, consider visiting during the evening hours when the bridge lights up, offering a magical view.
Contact Information for Margaret Bridge (Margit híd)