Campona (Campona bevásárlóközpont)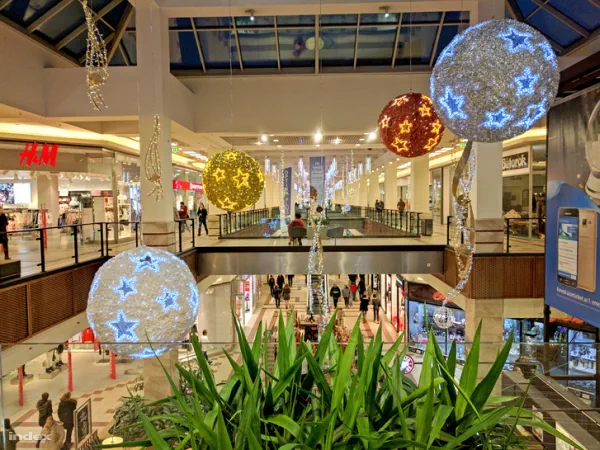 Campona: A Unique Shopping Experience with a Touch of the Tropics in Budapest
Overview
Campona is more than just a shopping center; it's an all-in-one destination that caters to various tastes and interests. Located conveniently off Nagytétényi Road, accessible via major highways like M0 and M6, and well-served by numerous bus lines, Campona offers over 160 quality stores, cafes, and restaurants open from morning to night.
What Sets Campona Apart?
The crown jewel of Campona is its unique Tropicarium, a must-visit for families looking to explore the wonders of marine life, including the rare opportunity to see sharks. The mall also features an 11-screen cinema and a dedicated children's area called Kölyökpark.
Ratings
Accessibility: Excellent
Layout: Spacious yet manageable
Product Range: Comprehensive
Restaurants: Varied but limited
General Vibe: Local-centric
Amenities
From creative hobby shops to telecom companies and photo printing services, Campona has it. While it lacks a full-scale electronics store, it does have an Edigital pick-up point. The food court offers a range of cuisines, from burgers and Eastern dishes to Hungarian and Greek fare.
The Crowd Factor
Campona serves mainly the local population, making it less crowded than other city-center malls, even during the holiday season. However, the large Tesco within the mall can get quite busy.
Pros:
Features unique attractions like a Tropicarium, a Palace of Wonders, and a playhouse for kids.
Houses a wide range of familiar and less common brands.
Cinemas are rarely fully booked.
Central location for a free cloakroom.
Cons:
It is not easily accessible for those who don't live nearby.
The architecture and overall aesthetic could be considered dated.
Whether you're a local resident or a visitor lured by unique attractions like the Tropicarium, Campona offers a shopping experience that's both comprehensive and unique, making it well worth the trip.
Monday
10:00 am - 8:00 pm
Tuesday
10:00 am - 8:00 pm
Wednesday
10:00 am - 8:00 pm
Thursday
10:00 am - 8:00 pm
Friday
10:00 am - 8:00 pm
Saturday
10:00 am - 8:00 pm
Sunday
10:00 am - 8:00 pm
Contact Information for Campona (Campona bevásárlóközpont)