MOM Park (MOM bevásárlóközpont)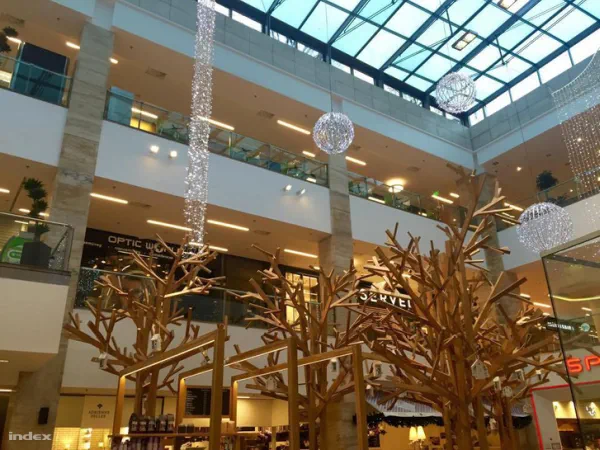 MOM Park: The Boutique Experience with a Side of Exclusivity
Overview
Located in Budapest's 12th district, MOM Park offers a curated shopping experience focusing on luxury and world-renowned brands. The mall aims to make shopping an extraordinary experience, offering various gastronomic options and amenities like a playhouse and a parent-child room. The mall is also pet-friendly, allowing you to bring your furry friend along for the ride. Accessibility is well-managed with excellent tram and bus connections, and for those arriving by car, an electric charging station-equipped underground parking is available.
The Crowd and Atmosphere
MOM Park is not your typical mall for everyday shopping; it's more of a boutique experience. While some may argue that it's unsuitable for big holiday shopping due to its limited and expensive store options, this could be an advantage. Fewer stores mean you'll spend less, making it an excellent choice for exclusive gift shopping.
What's Inside?
MOM Park is home to several luxury brands like Guess, Gant, and Max Mara, as well as Hungarian design represented by Nobu. The mall also offers a variety of quirky and unique items, making it a good spot for buying small gifts. All three major phone service providers have stores here, making it convenient to purchase phones or tablets.
Ratings
Size and Navigability: 6/10
Accessibility: 8/10
Store Variety: 5/10
Dining Options: 3/10
Pros:
Rarely crowded, offering a more relaxed shopping experience.
There is ample parking space, unlike other popular malls like Mammut and Allee.
Easy access to street level is a significant advantage for those anxious in crowds.
A good selection of luxury and exclusive brands for gift shopping.
Cons:
There is a limited number of stores, which are generally expensive.
Lack of essential chain stores.
Much of the mall is occupied by a less-than-stellar shoe store named CCC.
Limited and expensive toy store options.
Dining options are scarce and not particularly good.
Final Thoughts
MOM Park is a niche shopping center that caters to a specific crowd looking for luxury and exclusivity. While it may not be the go-to place for everyday shopping or dining, it shines as a location for unique and high-end gift shopping. However, the mall could benefit from diversifying its store options and improving its dining facilities to enhance the overall experience.
Monday
7:00 am - 12:00 am
Tuesday
7:00 am - 12:00 am
Wednesday
7:00 am - 12:00 am
Thursday
7:00 am - 12:00 am
Friday
7:00 am - 12:00 am
Saturday
7:00 am - 12:00 am
Sunday
7:00 am - 12:00 am
Contact Information for MOM Park (MOM bevásárlóközpont)