Lurdy Ház (Lurdy bevásárlóközpont)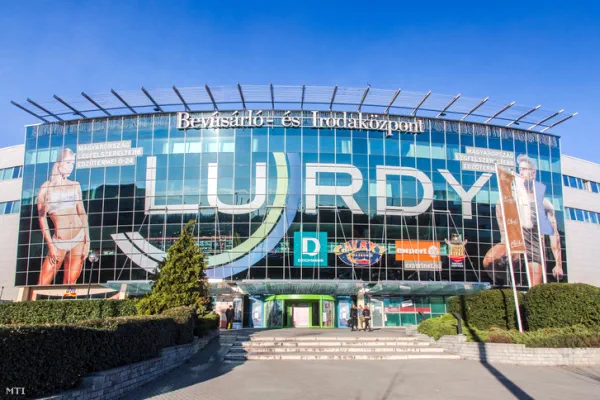 Lurdy Ház: A Unique Blend of Niche and Necessity
Overview
Located on Könyves Kálmán Boulevard in Ferencváros, near the Rákóczy Bridge, Lurdy Ház is a shopping center that offers a unique blend of retail and lifestyle experiences. The mall is easily accessible by public transport and car, with free parking on weekends and up to 3 hours on weekdays. What sets Lurdy Ház apart is its unique offerings, including an extensive range of children's programs and a salt cave for relaxation.
The Crowd
Lurdy Ház has carved out a distinct niche for itself, attracting a crowd that is far from the affluent upper-middle-class of Buda. The mall is a haven for fitness enthusiasts, featuring multiple stores selling bodybuilding supplements and one of the largest 24/7 gyms in Budapest. This makes it a magnet for a specific demographic, adding a unique flavor to the mall's atmosphere.
What's Inside?
The mall offers various stores and services, from fashion to electronics. While you may not find high-end designer brands here, the mall offers a solid selection of mid-range options. It also features a large Alexandra bookstore and a cinema, making it a place where you can genuinely browse or catch a movie.
Ratings
Size and Navigability: 7/10
Accessibility: 5/10
Store Variety: 8/10
Dining Options: 3/10
Pros:
A paradise for fitness enthusiasts.
Features a large Alexandra bookstore.
Offers a fascinating glimpse into the evolving trends in athleisure wear.
Cons:
Poorly connected by public transport.
Limited and uninspiring food options, except for a single artisanal burger joint.
Cinema tickets must be purchased at the snack counter.
Some corridors on the upper floors are almost completely deserted.
In summary, Lurdy Ház is an underappreciated gem in the Budapest mall scene. While it may not offer the most luxurious shopping experience, it has successfully found its audience. With its unique offerings and atmosphere, Lurdy Ház proves there's more to a mall than high-end brands and gourmet dining.
Monday
10:00 am - 10:00 pm
Tuesday
10:00 am - 10:00 pm
Wednesday
10:00 am - 10:00 pm
Thursday
10:00 am - 10:00 pm
Friday
10:00 am - 10:00 pm
Saturday
10:00 am - 10:00 pm
Sunday
10:00 am - 10:00 pm
Contact Information for Lurdy Ház (Lurdy bevásárlóközpont)