GoBuda Mall (GoBuda bevásárlóközpont)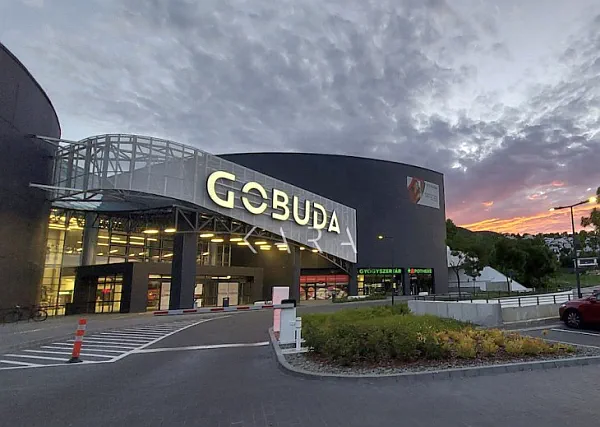 GOBUDA Mall: A Pet-Friendly Shopping Experience with Limited Choices
Overview
GOBUDA Mall, formerly Eurocenter Óbuda, is a pet-friendly shopping center in North Buda. Established in 2000, the mall features over 50 stores and services, many participating in Black Friday promotions. Although relatively small, covering just two floors, the mall offers a range of shops, including footwear, apparel, toy stores, and bookshops.
Accessibility and Parking
GOBUDA Mall offers up to 3 hours of free parking for those arriving by car. Public transport users can easily access the mall, most conveniently from the terminal station of tram line 1.
What's Inside?
The mall's most frequented feature is its sizable Interspar supermarket. However, if you're searching for fast fashion brands like H&M or Zara, you won't find them here. For those, a short walk to the neighboring Stop Shop is required. The mall may not be ideal for comprehensive Christmas shopping, as it lacks a broad selection of popular holiday items.
Ratings
Size and Navigability: 7/10
Accessibility: 8/10
Store Variety: 5/10
Dining Options: 2/10
Pros:
A small layout that's easy to navigate.
Good accessibility via both car and public transport.
Cons:
Limited variety of stores.
Subpar dining options.
Making a special trip from other parts of the city is not worth it.
In summary, GOBUDA Mall is a small, pet-friendly shopping center that's easy to navigate but offers a limited selection of stores and poor dining options. While it may not be the go-to destination for extensive shopping, it is convenient for those who prefer smaller, less crowded spaces for quick shopping excursions.
Tuesday
6:00 am - 9:30 pm
Wednesday
6:00 am - 9:30 pm
Thursday
6:00 am - 9:30 pm
Saturday
6:00 am - 9:30 pm
Contact Information for GoBuda Mall (GoBuda bevásárlóközpont)