Shopmark (Shopmark bevásárlóközpont)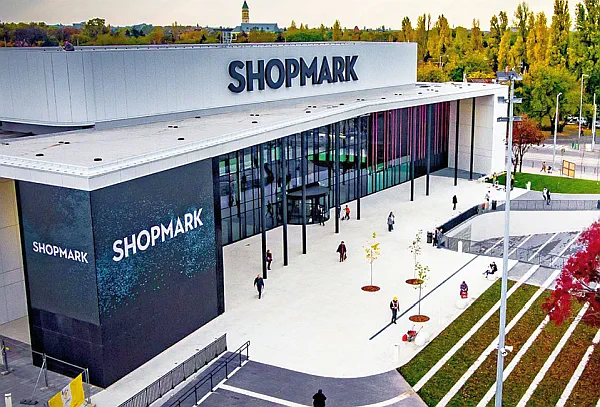 Shopmark: A Convenient Stop with Limited Offerings
Overview
Shopmark, formerly known as Europark, is located at one of Budapest's busiest public transport hubs, the Határ úti metro station. Although the mall has only two levels, it offers various stores, with Black Friday deals reaching up to 50-70% off.
Accessibility and Parking
The mall is most easily accessible by public transport, including the M3 (blue) metro line, trams 42, 50, and 52, and numerous buses such as the 66, 99, 123, and 199. For those arriving by car, the first hour of parking is free on weekdays, and each subsequent hour costs 200 Ft.
What's Inside?
Shopmark is a mall that meets the bare minimum of what one would expect from a shopping center. It lacks a cinema and offers limited dining options, including the usual suspects: a Chinese restaurant, a pizzeria, and a Hungarian eatery with a quirky name. The mall doesn't stand out in any particular way except for its dated appearance, symbolized by the fading Hervis logo on its wall.
Ratings
Size and Navigability: 6/10
Accessibility: 9/10
Store Variety: 4/10
Dining Options: 2/10
Pros:
Ample parking and easy accessibility via public transport, especially the M3 metro line.
The entire mall can be explored in just five minutes.
Cons:
The surrounding area, Határ út, has an unappealing, dump-like appearance.
The selection of stores and services barely meets the minimum requirements.
In summary, Shopmark is a convenient but unremarkable shopping center. Its key strengths are accessibility and parking, but it falls short in in-store variety and dining options. While it may serve as a quick stop for essential shopping, it's not a destination for a comprehensive retail experience.
Tuesday
7:00 am - 9:00 pm
Wednesday
7:00 am - 9:00 pm
Thursday
7:00 am - 9:00 pm
Saturday
7:00 am - 9:00 pm
Contact Information for Shopmark (Shopmark bevásárlóközpont)