Corvin Plaza (Corvin Pláza bevásárlóközpont)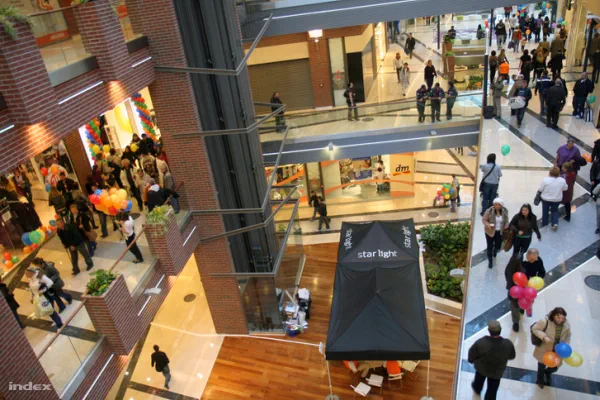 Corvin Plaza: The Perfect Mid-Size Mall in the Heart of Budapest's 8th District
Overview
Located in the vibrant 8th district of Budapest, Corvin Plaza is a shopping center that seamlessly blends modern and traditional architectural elements under its glass-covered promenade. Opened in 2010, the mall offers a variety of quality shops, cafes, and restaurants, making it a go-to destination not just during Black Friday but all year round.
Accessibility and Location
One of Corvin Plaza's most significant advantages is its prime location. Easily accessible via public transportation, including the M3 metro line and the 4-6 tram, it also offers a 24-hour parking facility for those arriving by car.
What Sets Corvin Plaza Apart?
Corvin Plaza is a mid-sized mall that strikes a balance between the opulence of malls like MOM and the modesty of places like Lurdy Ház. It hosts a few unique stores that you won't find in every mall or on every corner. One such store is Müller, a popular but surprisingly rare find in Budapest. Another is Mohito, a trendy women's clothing store, although it could use more fitting rooms given its size.
Ratings
Accessibility: Excellent
Product Range: Good
Child-Friendliness: Above Average
Dining Options: Poor
Amenities
The mall goes the extra mile to be child-friendly, featuring amenities like Manó Vár, a mini playground, shopping carts with small cars attached, and diaper-changing facilities on every floor. They even offer baby food and a free diaper at the information desk for those in need.
Pros:
Exceptional accessibility via public transport.
A decent selection of unique and popular stores.
More child-friendly compared to other malls.
Clean and ample restroom facilities.
Cons:
Limited and unimpressive dining options.
Can get quite crowded during peak seasons.
Whether you're a local or a visitor, Corvin Plaza offers a convenient and pleasant shopping experience, especially for families. However, if you're looking to dine, you might want to explore options outside the mall.
Monday
10:00 am - 9:00 pm
Tuesday
10:00 am - 9:00 pm
Wednesday
10:00 am - 9:00 pm
Thursday
10:00 am - 9:00 pm
Friday
10:00 am - 9:00 pm
Saturday
10:00 am - 9:00 pm
Sunday
10:00 am - 7:00 pm
Contact Information for Corvin Plaza (Corvin Pláza bevásárlóközpont)