Köki Terminál (Köki bevásárlóközpont)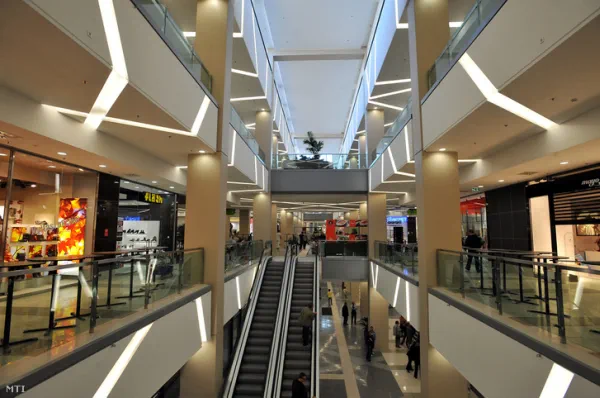 KÖKI Terminal: A Spacious Yet Underutilized Hub
Overview
KÖKI Terminal is located at the Kőbánya-Kispest terminus of the M3 metro line, offering excellent accessibility for shoppers. The mall serves as a convenient stop for those traveling to or from Budapest Airport via public transport. With a parking lot operating 24/7, it also caters to those arriving by car. Despite its size and potential, KÖKI Terminal has struggled to attract a consistent crowd, making it one of the more underutilized malls in Budapest.
Accessibility and Parking
The mall is easily accessible via the M3 metro line and offers ample parking that operates around the clock. This makes it a convenient choice for those looking to quickly replace items they may have forgotten at home while en route to the airport.
What's Inside?
Entering KÖKI Terminal from the M3 metro is an experience in itself. The mall is surprisingly upscale for its location in the somewhat rundown area of Kőbánya-Kispest. However, the mall's size and grandeur are not matched by its tenant mix, which leans towards the mundane. The mall has struggled to fill its large space with compelling stores, resulting in a somewhat sterile and impersonal atmosphere.
Ratings
Size and Navigability: 5/10
Accessibility: 9/10
Store Variety: 3/10
Dining Options: 2/10
Pros:
Easily accessible via the M3 metro line.
It is not crowded, allowing for a relaxed shopping experience.
The rooftop is accessible, similar to Westend.
Cons:
Excessively large for its offerings.
Lacks unique or compelling stores or services.
The atmosphere feels sterile and impersonal.
A noticeable number of closed or unused spaces.
In summary, KÖKI Terminal serves as a cautionary tale in mall development. Despite its excellent location and accessibility, the mall has failed to attract a consistent crowd or offer a compelling mix of stores and services. While it may serve as a convenient stop for those in transit, it falls short as a comprehensive retail or dining experience destination.
Monday
6:00 am - 10:00 pm
Tuesday
6:00 am - 10:00 pm
Wednesday
6:00 am - 10:00 pm
Thursday
6:00 am - 10:00 pm
Friday
6:00 am - 10:00 pm
Saturday
6:00 am - 10:00 pm
Sunday
6:00 am - 10:00 pm
Contact Information for Köki Terminál (Köki bevásárlóközpont)