Ronald Reagan Statue (Ronald Reagan szobor)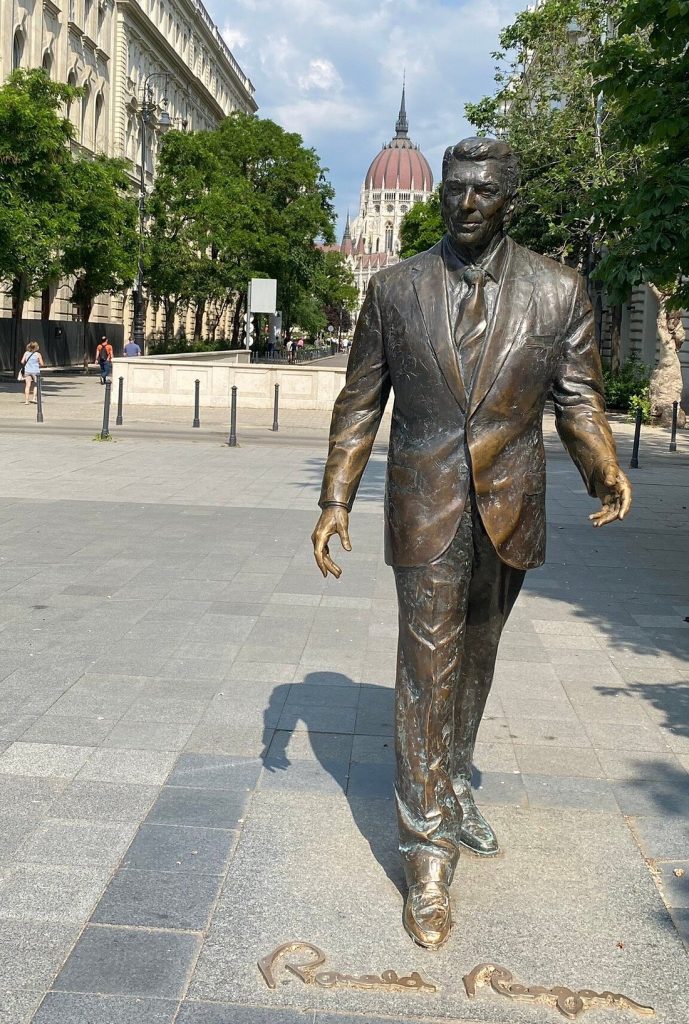 Ronald Reagan Statue: Embodying Friendship and Freedom
Celebrate the enduring bond between the United States and Hungary at the Ronald Reagan Statue, a symbol of friendship and shared values. Nestled in Budapest, this statue pays homage to the 40th President of the United States and his role in championing freedom and democracy.
The statue stands as a testament to Reagan's impactful visit to Hungary in 1982, where he delivered a landmark speech encouraging the nation to embrace democracy and human rights. This visit left an indelible mark on Hungary's journey toward freedom.
The Ronald Reagan Statue isn't just a statue; it's a tribute to a visionary leader and the spirit of cooperation between nations. Whether you're a history enthusiast, a believer in liberty, or simply curious about the ties that bind countries, this statue promises an immersive encounter that reflects the values both nations hold dear.
Contact Information for Ronald Reagan Statue (Ronald Reagan szobor)