Lehel Market Hall (Lehel Vásárcsarnok)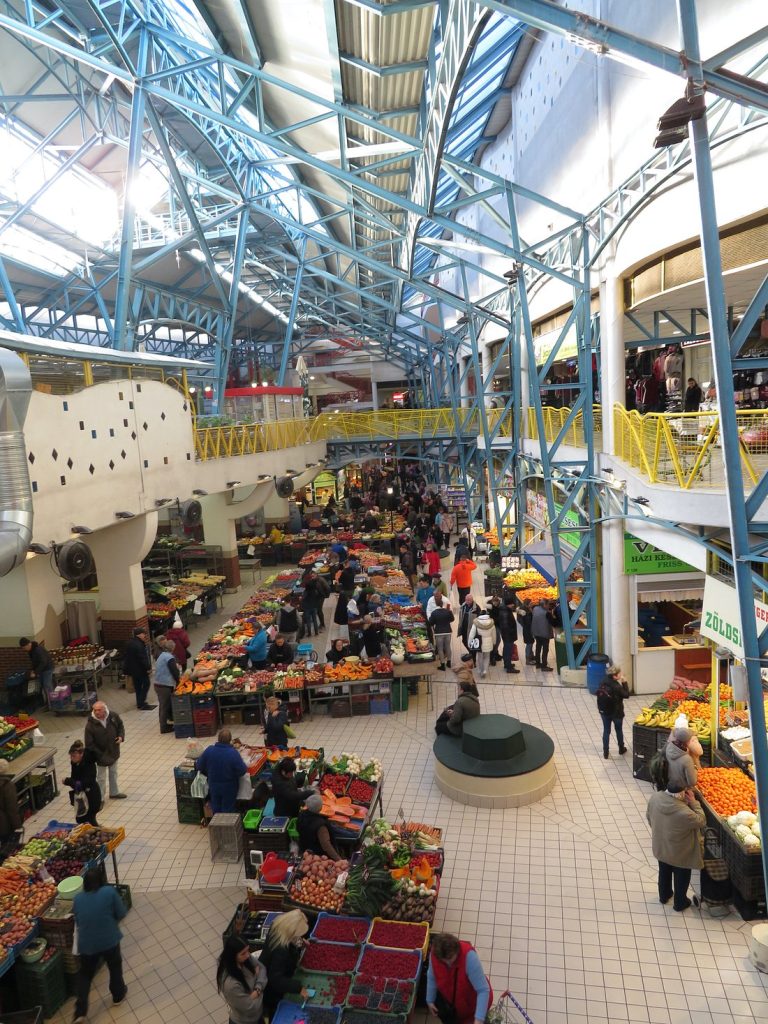 Lehel Market Hall: Budapest's Culinary Treasure Trove
Indulge in a feast for the senses at Lehel Market Hall, a culinary haven in Budapest that showcases the city's vibrant gastronomic scene. With its bustling atmosphere and diverse array of fresh produce and local specialties, this market offers an authentic taste of Hungary.
Stroll through vibrant stalls brimming with colorful fruits, vegetables, meats, cheeses, and spices. Engage with local vendors, discover traditional Hungarian ingredients, and immerse yourself in the lively energy of this bustling marketplace.
Lehel Market Hall isn't just a market; it's a window into the heart of Budapest's culinary culture. Whether you're a food enthusiast seeking unique ingredients, a traveler wanting to connect with local flavors, or simply enjoying the ambiance, this market promises an unforgettable experience of Hungarian cuisine.
Tuesday
6:00 am - 6:00 pm
Wednesday
6:00 am - 6:00 pm
Thursday
6:00 am - 6:00 pm
Saturday
6:00 am - 2:00 pm
Contact Information for Lehel Market Hall (Lehel Vásárcsarnok)