The Fat Policeman Statue (Kövér rendőr szobor)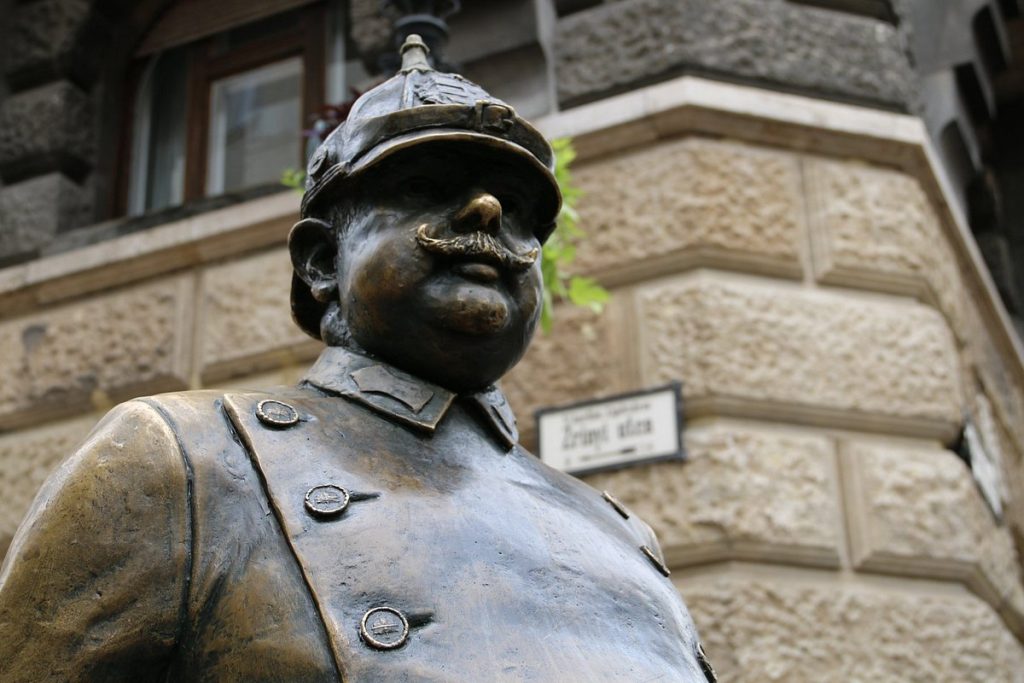 The Fat Policeman Statue: Budapest's Lighthearted Landmark
Encounter a whimsical sight in Budapest at The Fat Policeman Statue, a charming and lighthearted landmark that never fails to bring smiles to visitors' faces. This endearing statue adds a touch of humor and warmth to the city's streets.
The statue portrays a rotund policeman with a jovial expression, inviting passersby to stop and take a moment to enjoy the playfulness it exudes. Its presence has become a source of joy for both locals and tourists, capturing the essence of a jovial spirit.
The Fat Policeman Statue isn't just a statue; it's a reminder of the simple pleasures that brighten our days. Whether you're capturing a photo for your memories, sharing a laugh with friends, or simply enjoying a serene moment, this statue is a testament to lightheartedness's power.
Contact Information for The Fat Policeman Statue (Kövér rendőr szobor)