3d Gallery Budapest (3d Galéria Budapest)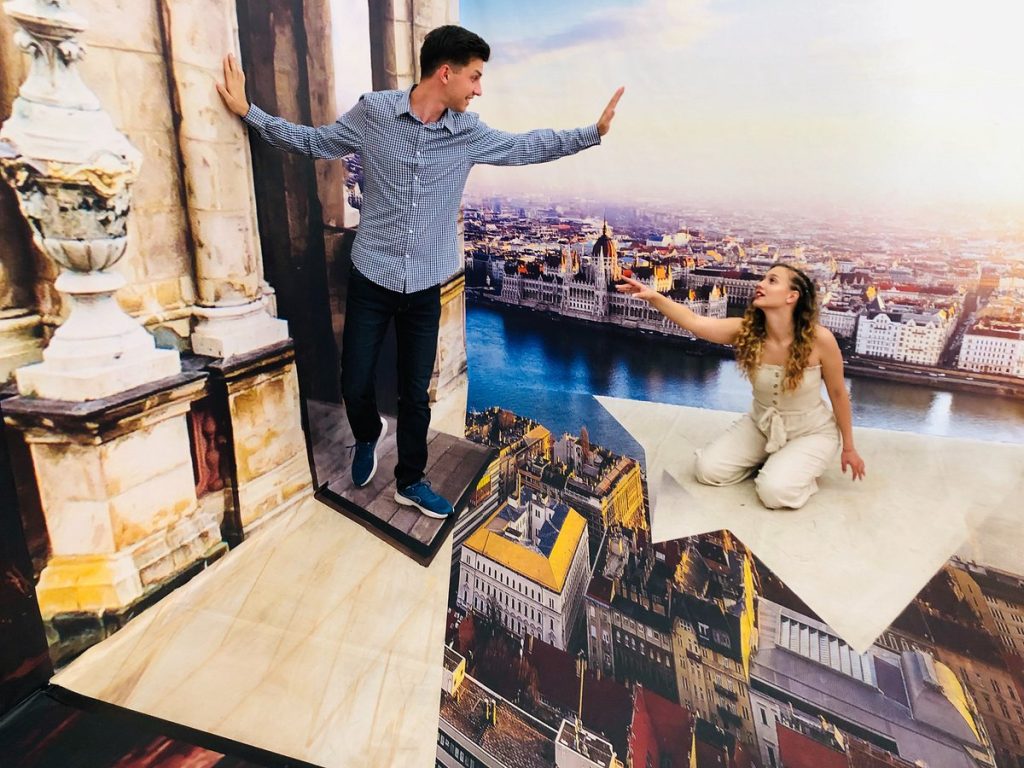 Step into the World of Imagination: 3D Gallery Budapest
Unleash your creativity at the 3D Gallery Budapest, where your ideas come to life in stunning interactive artworks! Here, you're not just a viewer; you're an artist and a part of the enchantment. Regardless of age, whether you're an adult or a youngster at heart, this space is a canvas for your imagination.
Every painting is a stage waiting for your unique composition. Touch, interact, and compose freely – you're not merely an observer; you're a co-creator. Don't forget your smartphone or camera; capture the magic to relive this fantastic experience forever.
The 3D Gallery Budapest isn't static; it's alive, always changing. Each visit promises new wonders and endless fun. Join us in this realm of laughter, astonishment, and sheer creativity – it's very funny, amazingly unique, and wonderfully crazy!
Contact Information for 3d Gallery Budapest (3d Galéria Budapest)