Zugló: Budapest's Green Oasis and Cultural Hotspot
As the 14th district of Budapest, Zugló is often dubbed the "green district" of the city. Offering a unique blend of natural beauty and cultural heritage, this district promises an unforgettable experience for tourists. In this article, we will delve into the reasons why Zugló is a must-visit district in Budapest.
Introduction
Zugló, situated in the northeastern part of Budapest, presents a different facet of the Hungarian capital. You'll find sprawling green spaces, historical landmarks, modern amenities, and cultural treasures here. With its rich history and community spirit, Zugló offers an authentic and refreshing experience for travelers looking to explore beyond the city's usual tourist attractions.
Location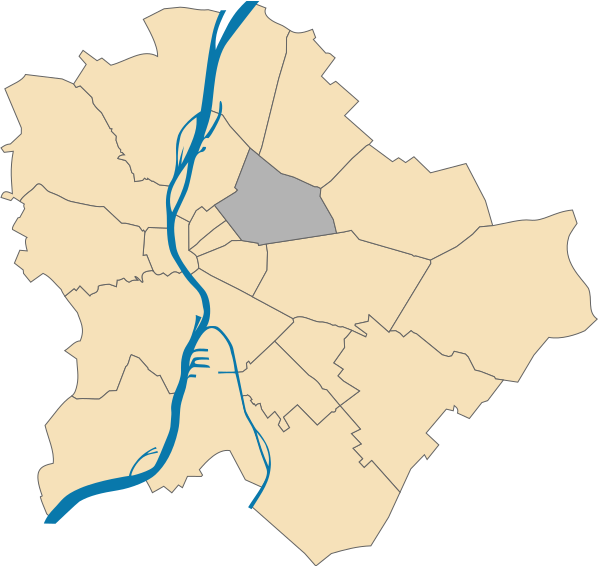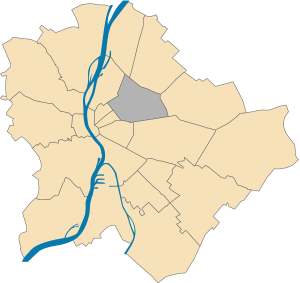 Situated in the XIV district of Budapest, Zugló serves as a vital crossroads in the heart of Pest, linking North Pest with South Pest in a north-south axis and bridging the inner city with the outer districts in an east-west direction. Covering an area of approximately 18.15 km², Zugló is a medium-sized district by Budapest standards. Unique among the city's districts, Zugló boasts the most neighboring districts, sharing its borders with District IV to the north, District XIII to the northwest, District XV to the northeast, District XVI to the east, District X to the southeast, District VIII to the south-southwest, and Districts VI and VII to the southwest.
The district's boundaries can be traced starting from the Stadionok metro station and moving clockwise. Zugló is exceptionally well-connected in terms of public transportation. It offers convenient access to North Buda via the Árpád Bridge and to the inner areas of Pest along key thoroughfares like Andrássy út, Thököly út, and Kerepesi út for those looking to venture beyond the city, the H8, and H9 HÉV lines provide direct routes to suburban settlements like Csömör, Kerepes, Kistarcsa, Mogyoród, and Gödöllő. Additionally, Csömöri út serves as a vital connector to the residential area of Újpalota.
Zugló is also well-served by rail, boasting two railway stations: Rákosrendező and Zugló. The Budapest terminus for these railway lines is Nyugati pályaudvar. From Rákosrendező, travelers can catch trains heading north towards destinations like Budapest-Esztergom, Budapest-Szob, and Budapest-Vácrátót-Vác. Zugló station, on the other hand, offers eastbound lines to Budapest-Cegléd-Szolnok and southeast-bound lines to Budapest-Lajosmizse-Kecskemét.
With its strategic location, excellent public transport links, and proximity to both urban and suburban areas, Zugló is a central hub in Budapest's intricate network of districts, making it a convenient and desirable place for residents and visitors.
Landmarks
A visit to Zugló would be incomplete without seeing:
History
The area now known as Zugló has a rich and varied history that stretches back to medieval times. Originally, the land was part of the historic Rákos field. This marshy, wooded expanse hosted significant events like the medieval Hungarian Diets and the elevation of János Hunyadi to the governorship of Hungary in 1445. The Rákos stream was a haven for crayfishers, while hunters frequented the Városliget area.
As the city of Pest grew, the area experienced deforestation in the 17th century to supply timber for construction. During this period, the German-Roman Emperor Leo I granted the land to the city of Pest. By the mid-18th century, efforts were underway to reforest the area, primarily with willow trees.
The modern history of Zugló can be traced back to 1842 when construction began on the Hermina Chapel, dedicated to the late daughter of Emperor Joseph the Great. This marked the beginning of the area's transformation from a barren landscape to a cultural hub and residential settlement. The 19th-century expansion of the city and the development of City Park further accelerated this transformation. The first villas appeared around Hermina Street and Ajtósi-Dürer Row in the 1850s. At the same time, significant construction along Thököly út and Erzsébet királyné út took place in the late 19th century.
The City Park was developed into a cultural epicenter for the Millennium celebrations, featuring landmarks like the Kunsthalle, completed in 1896, and the Museum of Fine Arts, finished in 1906. The area also saw the construction of the iconic Vajdahunyad Castle and Heroes Square. Around the same time, a section of the Millennium Underground Railway, Europe's second underground line after London's, was completed, contributing to a well-planned urban road network that still serves Zugló today.
District XIV, or Zugló, officially existed on June 15, 1935, incorporating areas previously part of districts VI, VII, and X. In the post-World War II era, the district constructed several residential areas along Füredi utca, Kerepesi utca, and Nagy Lajos király utca. The district also became home to the country's first Western-style shopping center, the Sugar. It opened its doors in 1980 and underwent a modernization in 2004 to include a cinema and other entertainment facilities.
Zugló has had its share of challenges, including the devastating 1972 block house fire, which remains the largest fire in the capital's history. Despite this, the district has continued to evolve and grow, becoming a sought-after area known for its rich history, cultural landmarks, and quality of life.
Demographics
Zugló stands out as one of the most desirable and secure districts on the Pest side of Budapest. Known for its well-maintained block buildings and charming residential homes, the district exudes an air of prosperity surpassing similar urban areas' average living standards.
The community in Zugló is a vibrant blend of middle and working-class residents, creating a diverse socio-economic landscape. The district is also home to many non-European immigrants, adding to its multicultural fabric.
One of Zugló's most appealing features is its excellent transportation network, which makes commuting and accessing other parts of the city a breeze. This and its reputation for safety and cleanliness make the district a magnet for those seeking a high-quality urban living experience.
In recent years, Zugló has seen a surge in new residential developments, particularly in modern condominiums. These new additions attract young middle-class families looking for a community that offers amenities and a sense of security. The district's ongoing development and diverse population make it a dynamic and increasingly sought-after place to live.
Education
The district is home to several reputable schools and educational institutions, making it family-friendly. These include the Faculty of Veterinary Science of Szent István University and the Kodály Zoltán Hungarian Choir School.
Museums
Zugló hosts a variety of museums to satisfy cultural interests:
Transport Museum of Budapest: A fascinating journey through the history of Hungarian transportation.
Museum of Fine Arts: Though technically in City Park, this museum is a convenient cultural stop for those exploring Zugló.
Twin Towns
Zugló has twinning agreements with various cities worldwide, including places like Leskovac in Serbia and Ürgüp in Turkey, among others. These twinning initiatives promote cultural and economic exchange, enriching the district's international appeal.
Google Maps of Zugló (District 14)
Conclusion
Zugló offers tourists a unique blend of natural beauty, cultural richness, and historical significance. Whether taking a leisurely stroll in City Park, indulging in the therapeutic waters of Széchenyi Thermal Baths, or absorbing history at Heroes' Square, Zugló offers a wide array of experiences that promise to make your Budapest trip unforgettable.