Dagály Bath (Dagály Gyógyfürdő)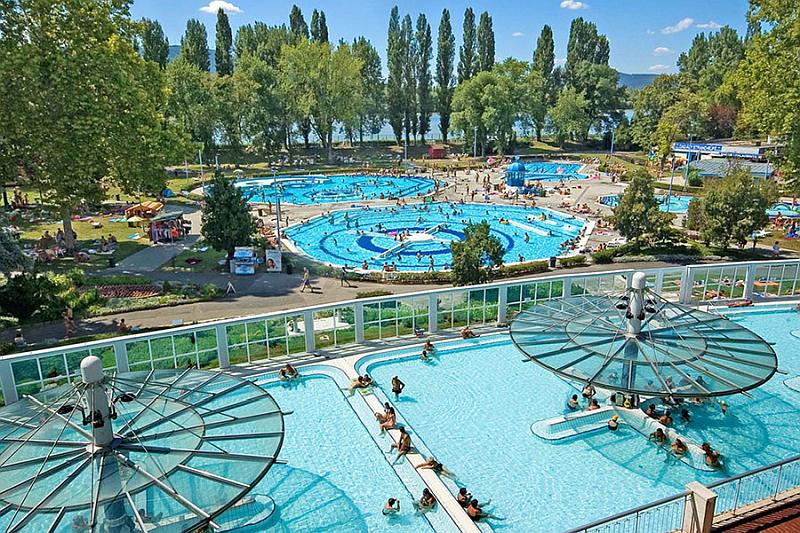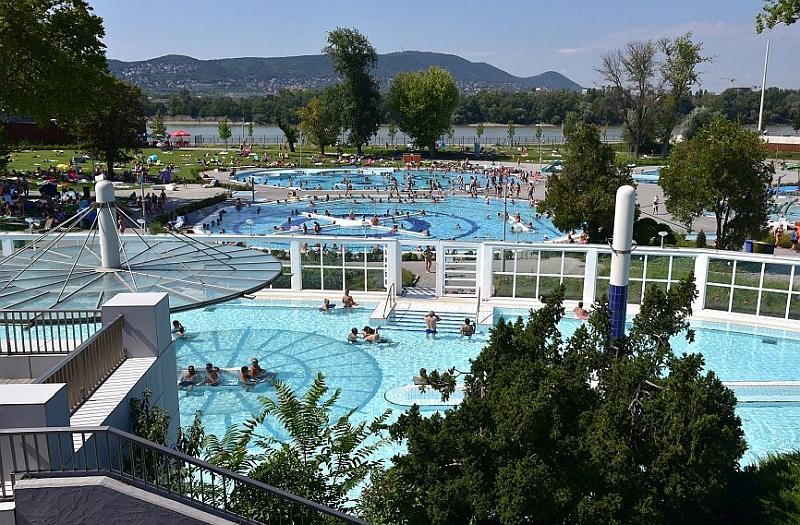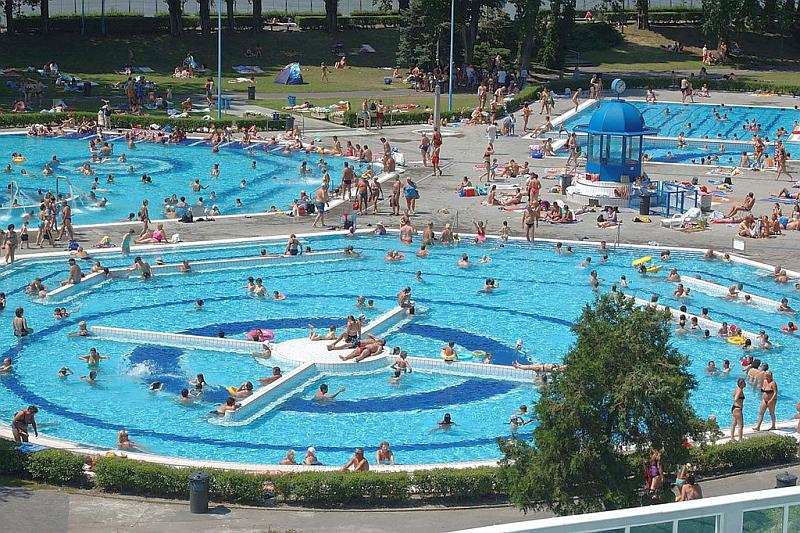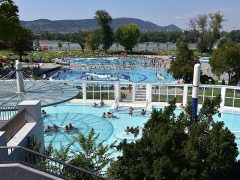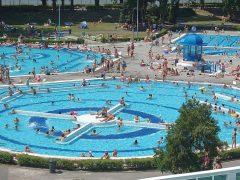 Dagály Gyógyfürdő: Relaxation and Revitalization by the Danube
Nestled by the banks of the Danube, Dagály Spa stands as an emblem of rejuvenation in Budapest. Established in 1948 as Pest's premier beach spa, it has since flourished into a haven of wellness, attracting visitors with its plethora of pools and therapeutic waters.
Initially graced with a single swimming pool, Dagály expanded its repertoire in 1956 with the addition of a 50-metre swimming pool. A groundbreaking discovery in 1944, which identified the rich thermal waters beneath the Danube, allowed for the spa's first major source of mineral-rich waters. This supply was further bolstered in 1970 when waters from the illustrious Széchenyi Spa were redirected to Dagály. This integration elevated Dagály's offerings and enabled it to provide a broad spectrum of medical services, cementing its reputation as a holistic healing center.
The evolution of Dagály didn't stop there. 1983 saw a state-of-the-art 25-meter swimming pool inaugurated with a cutting-edge water filtration system and a protective tent roof. Visitors are spoilt for choice with 10 uniquely designed pools, each differing in shape, function, and temperature.
The new millennium ushered in a renaissance for Dagály. In 2000, the spa underwent a transformation, revamping its two primary thermal pools into four specialized pools. These now serve varied purposes, catering to children, therapeutic needs, adventure seekers, and learners. Among the highlights is the adventure pool, where visitors can indulge in a plethora of water features, including a drift pool, whirlpool, neck showers, and even bubbling sunbeds. Additionally, 2002 witnessed the overhaul of the mushroom and kidney-shaped pools, which now boast an innovative wave machine, offering bathers the serene ambiance of beach waves.
Dagály's water composition further cements its therapeutic appeal. Enriched with calcium-magnesium-hydrogen carbonate and sulfate-chloride, its thermal waters also have a significant sodium and fluoride ion content, offering myriad health benefits. An oasis in the heart of Budapest, Dagály Spa beckons all to immerse in its restorative embrace.
Tuesday
6:00 am - 8:00 pm
Wednesday
6:00 am - 8:00 pm
Thursday
6:00 am - 8:00 pm
Saturday
6:00 am - 8:00 pm
Contact Information for Dagály Bath (Dagály Gyógyfürdő)