Elisabeth Bridge (Erzsébet híd)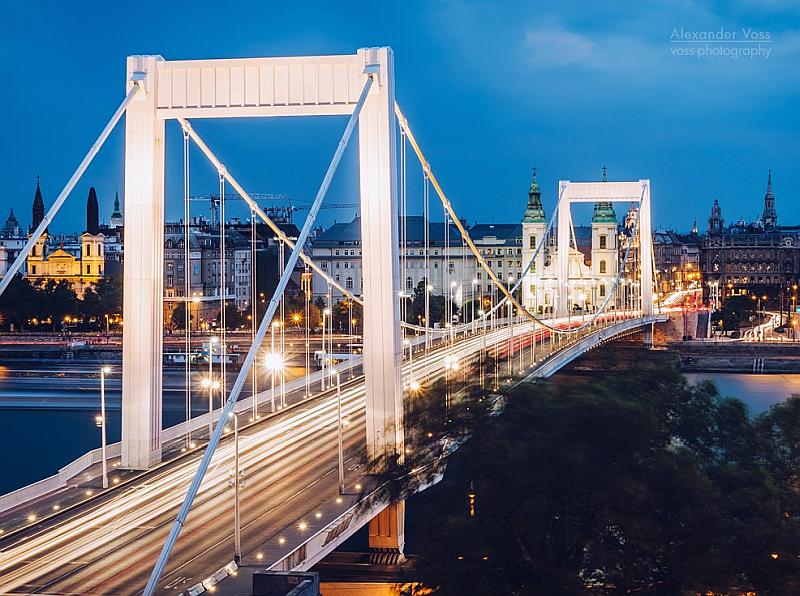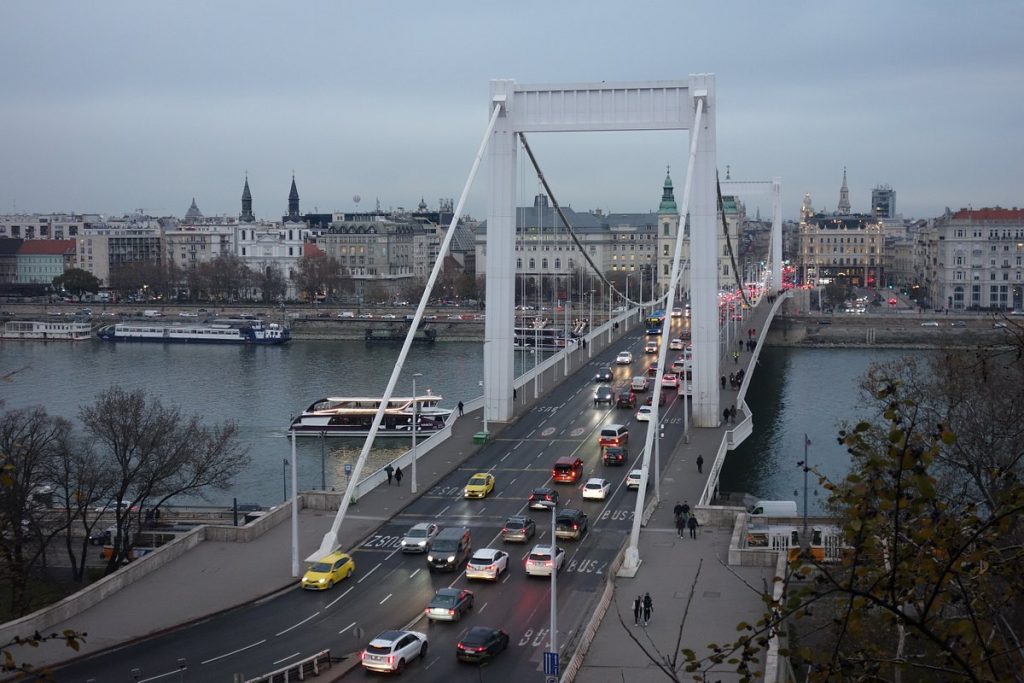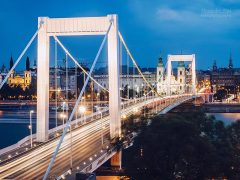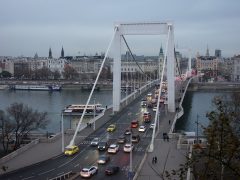 Elizabeth Bridge: A Testament to Budapest's Engineering and Resilience
Gracefully spanning the Danube River, Budapest's Elizabeth Bridge has long stood as an emblem of architectural brilliance and the city's indomitable spirit. From its historical inception as the world's largest chain bridge to its present grandeur, it holds stories of innovation, destruction, and rebirth.
Historical Background
Historically, the narrowest section of the Danube in Budapest was navigated through simple ferries and boat bridges. It wasn't until 1885 when architect Antal Pálóczi proposed a more permanent structure. Initially met with reluctance, the vision for a bridge in the city's heart finally saw momentum in 1893 when an international tender was announced.
Designing the Original Marvel
Though Julius Kübler's design initially won, Hungarian pride and practicality intervened – the nation sought a bridge constructed entirely from domestic materials. Consequently, the Danube Bridge Department team conceptualized a unique chain bridge design spanning over 4,000 meters. Introduced to the world in 1903, this 378.6 m long bridge held the record for the largest chain bridge with its impressive 290 m span, retaining this status until 1926. Remarkably, the bridge toll was abolished after the Revolution of the Roses in 1918.
WWII Tragedy
War left its scars on Budapest, with the Elizabeth Bridge suffering greatly. The Germans, retreating in 1945, obliterated the bridge, leaving only the Pest pylon intact. The Buda side, on the other hand, was severely compromised.
Rebuilding the Phoenix
The post-war period witnessed the last of Budapest's bridges, the Elizabeth Bridge, rise from its ruins. Unlike a mere restoration, a completely redesigned structure was deemed necessary to cater to the evolving traffic needs. After clearing the remnants, a broader, six-lane cable-stayed bridge, conceptualized by Pál Sávoly, emerged in 1964. Though trams once dotted its expanse, with the inauguration of Metro Line 2 in 1973, the bridge transitioned to facilitate vehicular movement solely.
Modern Touches
Modernization hasn't bypassed the Elizabeth Bridge. Enhanced decorative lighting in 2009 and recent urban development projects around Ferenciek tere have added contemporary flair. Pedestrian facilities have been improved, and aesthetic enhancements have adorned its surroundings.
Conclusion
Today, the Elizabeth Bridge isn't just a mode of crossing the Danube but a beacon of Budapest's perseverance and innovation. Its continued transformation echoes the city's vibrant history and the pulse of modern Budapest.
Contact Information for Elisabeth Bridge (Erzsébet híd)
Related tags
panoramic views
,
Danube River
,
historical landmark
,
architectural marvel
,
Budapest
,
Elisabeth Bridge
,
Erzsébet híd
,
artistic design
,
urban charm
,
symbolic unity
,
Budapest's elegance
,
Elizabeth Bridge
,
Danube
,
architectural masterpiece
,
resilience
,
modern development
,
cable-stayed bridge
,
Hungarian engineering