Discovering Belváros-Lipótváros: The Heart of Budapest
Belváros-Lipótváros, also known as Budapest's V. district, is the central district of the Pest side of Budapest. It's a vibrant area that combines historical landmarks, modern amenities, and a rich cultural scene, making it a must-visit for tourists.
Introduction
Belváros-Lipótváros is often referred to as the heart of Budapest. It's where the old meets the new, where historical buildings stand tall next to modern establishments, and where tourists can get a real feel of Budapest's rich history and vibrant present.
Location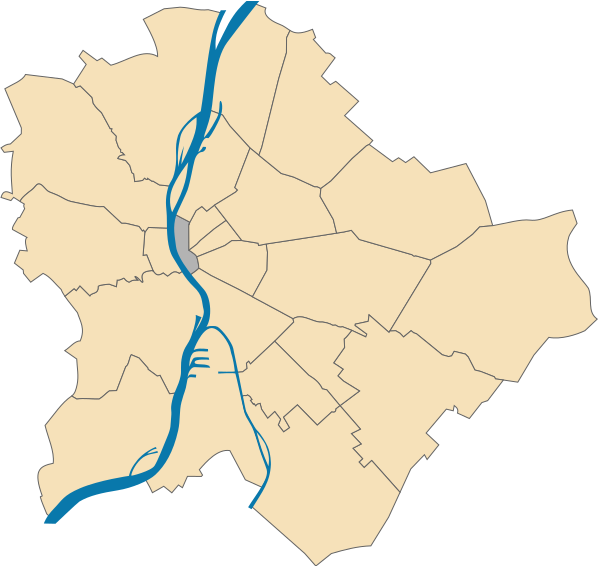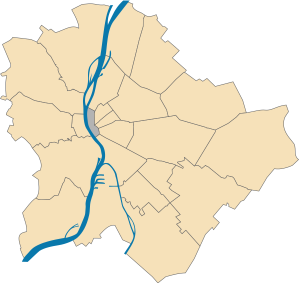 This district is centrally located on the Pest side of Budapest. It's bordered by the XIII. district to the north, the VI., VII., and VIII. districts to the east, the IX. district to the south, and the Danube River to the west.
Geography
Covering an area of 2.59 km², Belváros-Lipótváros is densely populated, with a population density of 10,148 people per km². Its central location and compact size make it easy for tourists to explore on foot.
Landmarks
Some of the most iconic landmarks of Budapest are located in this district. These include the Hungarian Parliament Building, St. Stephen's Basilica, and the Széchenyi Chain Bridge. The district is also home to the famous Váci Street, known for its shopping and dining options.
Demographics
As of 2022, the district has a population of 24,845. Over the years, the district has seen various changes in its population, with a peak in the 1960s and a gradual decline thereafter.
Education
Belváros-Lipótváros is home to several educational institutions, catering to both locals and international students. The district's central location makes it a preferred choice for many looking for quality education in the heart of the city.
Museums
The district boasts several museums that offer insights into Hungary's rich history and culture. The Ethnographic Museum (Néprajzi Múzeum) is one such institution, providing a deep dive into the country's traditions and customs.
Twin Towns
Belváros-Lipótváros has established twin town relationships with several cities, including Charlottenburg-Wilmersdorf in Berlin, Germany, and Jerevan in Armenia, among others.
Conclusion
Belváros-Lipótváros is more than just a district in Budapest; it's a testament to the city's rich history, vibrant culture, and modern aspirations. Whether you're a history buff, a shopping enthusiast, or someone looking to explore local Hungarian cuisine, this district has something for everyone. So, the next time you're in Budapest, make sure to take a stroll through the streets of Belváros-Lipótváros and experience the city like never before.
Google Maps of Belváros-Lipótváros (District 5)