Faust Wine Cellar (Faust Borpince)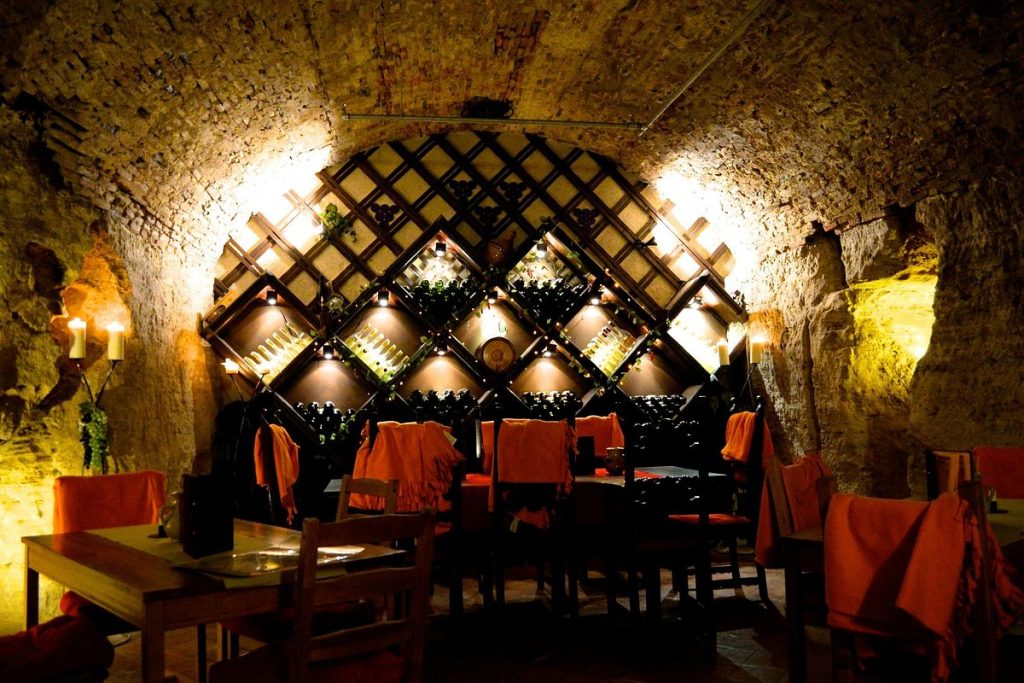 Faust Wine Cellar: A Vintage Haven Beneath History
Indulge in a timeless experience at the Faust Wine Cellar, nestled beneath the hallowed Dominican Cloister – a UNESCO World Heritage site. Step into a realm where history and the art of winemaking converge, inviting you to savor the essence of Hungary's rich viticulture.
As our honored guest, you're invited to explore our authentic cellar, a treasure trove boasting around 80 varieties of Hungarian wines and 30 distinctive "Pálinka" spirits. Each sip is a journey through Hungary's terroir, a voyage that echoes the traditions of generations.
Join us throughout the week for an exclusive wine and "Pálinka" tastings guided by our sommelier. Unearth the nuances, aromas, and flavors that define our country's liquid heritage. At Faust Wine Cellar, history, heritage, and hospitality intertwine, offering a toast to the past and the pleasures of the present.
Tuesday
2:00 pm - 8:00 pm
Wednesday
2:00 pm - 8:00 pm
Thursday
2:00 pm - 8:00 pm
Contact Information for Faust Wine Cellar (Faust Borpince)