Danube Palace (Duna Palota)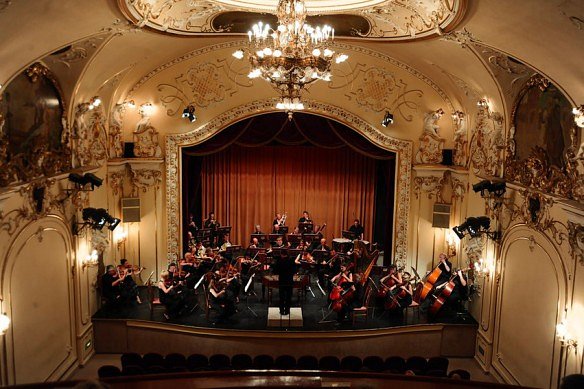 Danube Palace: Budapest's Grandeur Unveiled
Enter a realm of elegance and cultural splendor at the Danube Palace, a magnificent landmark that echoes the melodies of history and the arts. Nestled in the heart of Budapest, this palace is a testament to the city's rich heritage and vibrant cultural scene.
Step into opulent halls that have hosted performances, concerts, and events that have shaped Budapest's artistic identity. The palace's architectural marvels and intricate details create an ambiance of timeless beauty that invites admiration.
The Danube Palace isn't just a palace; it's a stage for art and history to converge. Whether you're attending a captivating performance, exploring the palace's architectural wonders, or simply basking in its regal presence, this landmark offers an opportunity to immerse yourself in the city's cultural tapestry.
Monday
8:00 am - 10:00 pm
Tuesday
8:00 am - 10:00 pm
Wednesday
8:00 am - 10:00 pm
Thursday
8:00 am - 10:00 pm
Friday
8:00 am - 10:00 pm
Saturday
8:00 am - 10:00 pm
Sunday
8:00 am - 10:00 pm
Contact Information for Danube Palace (Duna Palota)