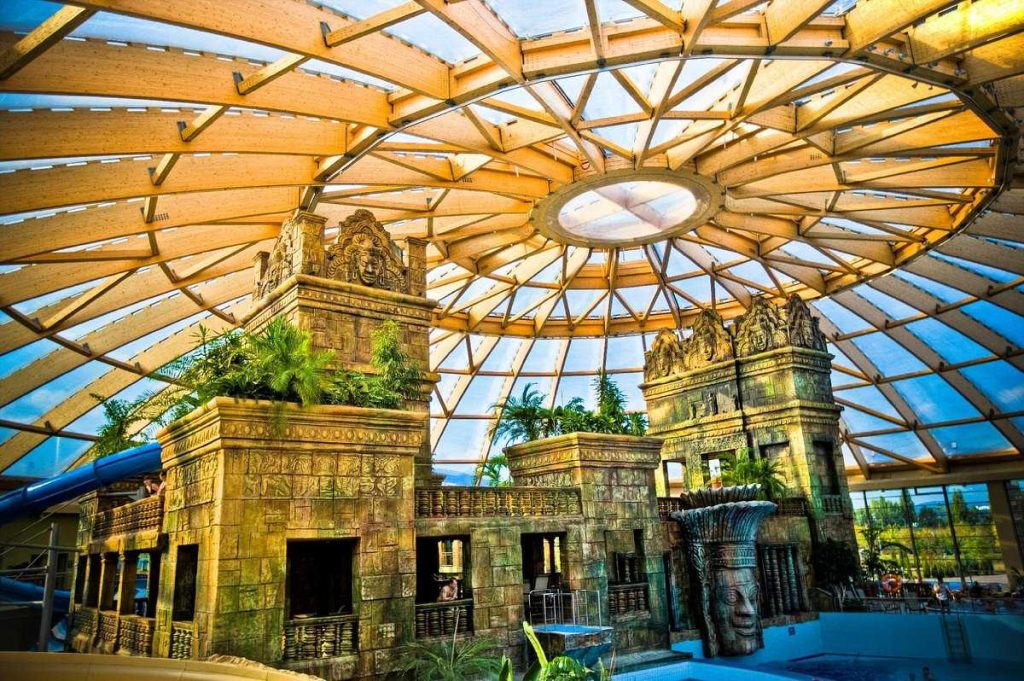 Aquaworld Budapest: Aquatic Paradise of Adventure and Relaxation
Dive into a world of aquatic wonder at Aquaworld Budapest, a sprawling paradise that offers both thrilling adventures and blissful relaxation. Situated in Budapest, this water park and spa complex is a haven for water enthusiasts of all ages.
Experience the rush of adrenaline as you conquer towering water slides and exhilarating wave pools. Then, surrender to serenity in the tranquil spa zones, where soothing treatments and rejuvenating pools await. With an array of pools, slides, saunas, and wellness options, Aquaworld promises a dynamic experience tailored to your desires.
Aquaworld isn't just a water park; it's a destination for aquatic escapades and well-being. Whether you're seeking family fun, an action-packed day, or a peaceful retreat from the world, Aquaworld Budapest guarantees an immersive experience that caters to every water lover's fantasy.
Contact Information for Aquaworld