Kispest: Budapest's 19th District of Rich Heritage and Contemporary Lifestyle
Kispest, the 19th district of Budapest, is an area that masterfully balances its rich heritage with a contemporary lifestyle. Often overshadowed by more touristy parts of Budapest, Kispest offers a less-crowded yet equally fascinating experience for visitors interested in sports, culture, and local life.
Introduction
Kispest is not just a residential escape from the bustling city center; it's a destination that holds its own charm. From renowned sports facilities to historical sites and modern shopping centers, this district offers something for everyone.
Location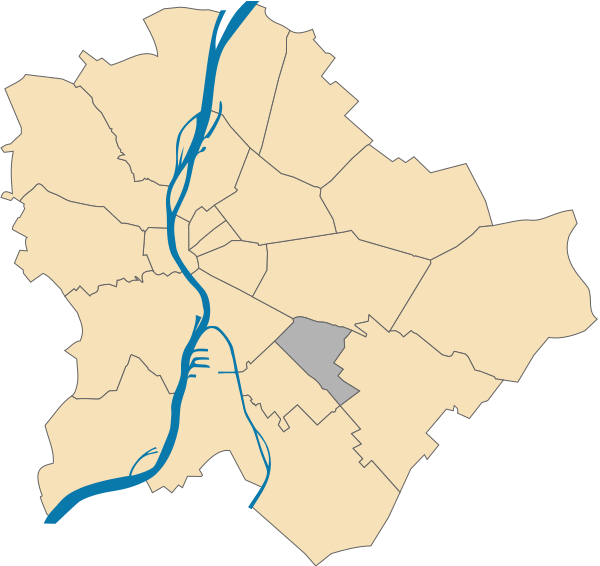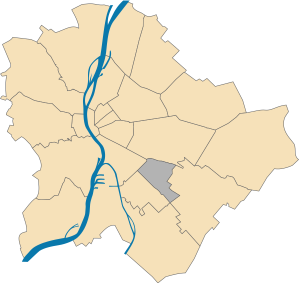 Kispest, which translates to "Little Pest," was founded in 1871 as a village on the rural outskirts of Pest. The name was chosen to reflect its proximity and relationship to the larger city of Pest. Located to the south-southeast of historical Pest, Kispest was initially a rural settlement at the edge of the city.
Geography
Situated to the southeast of the city center, Kispest is predominantly a flatland region. This area is easily accessible through public transport, including the Metro Line 3, making it a convenient spot for a day trip.
Landmarks
Landmarks to explore in Kispest include:
Weöres Sándor Theatre: A hub for the performing arts and an excellent place to catch local productions.
Kossuth Park: A green expanse perfect for relaxation or leisurely activities.
History
Historical Context
Kispest was incorporated into Budapest in 1950, becoming its 19th district. The annexation was part of a broader effort to address housing shortages in the capital. Two significant housing estates were developed: the "Élmunkás" estate between 1949 and 1964 and another central estate from 1977 to 1986. The district comprises two main areas: Kispest and Wekerletelep. Various names like Wekerletelep, Kispest Lakótelep, Kispest Kertváros, Felső-Kispest, and Hagyományos Kispest are used in municipal documents to refer to different parts of the district.
Infrastructure and Connectivity
In the mid-1970s, a new center for Kispest was established along Üllői út (formerly known as Vörös Hadsereg út). The completion of the third metro line further enhanced the district's connectivity to the city center. This development led to Kispest being designated as the South Pest city center site in the capital's general zoning plan.
Urban Renewal
A significant urban renewal project was undertaken along Üllői út, covering a total area of 125 hectares. During this phase, 4,076 existing flats were demolished to make way for 12,100 new flats in five and eleven-story factory buildings. While this increased housing capacity, it also altered the traditional suburban landscape of the area.
Modern Amenities and Continued Development
Post-1990 development programs have significantly improved the district's infrastructure. The proportion of paved roads and sewer systems has reached nearly 100%, and the area is now fully equipped with telephone and cable TV networks. In recent years, the district has seen the construction of two modern shopping centers: Shopmark and KöKi Terminal.
Education
With a range of educational institutions, including both elementary and high schools, Kispest is well-equipped to serve the educational needs of its diverse population.
Museums
Although Kispest may not have a plethora of museums, it houses:
Kispest Local Museum: Focused on the district's history, this small museum offers an intimate look at local life through the ages.
Twin Towns
Kispest has twin towns in various countries, including Püspökladány in Hungary and Zemun in Serbia. These relationships facilitate cultural exchange and community development.
Google Maps of Kispest (District 19)
Conclusion
If you're looking to experience a blend of heritage and modern lifestyle during your Budapest trip, Kispest is a district that should not be overlooked. From the peaceful Kossuth Park to the bustling Weöres Sándor Theatre, Kispest offers diverse experiences that reflect Budapest's history and contemporary spirit.