Soroksár: Budapest's Untouched Oasis with a Dash of Tradition
Soroksár, also known as Budapest's 23rd district, is a delightful locale distinguished by its unspoiled natural settings and a touch of Hungarian tradition. Situated in the southernmost part of the city, Soroksár provides an escape from the bustling urban life and introduces you to Hungary's capital's tranquil, pastoral aspects.
Introduction
If you're seeking an alternative experience in Budapest that involves nature walks, traditional food, and perhaps some horseback riding, Soroksár is the perfect destination for you. Often overshadowed by the more touristy districts, Soroksár offers a unique palette of experiences for travelers who dare to venture off the beaten path.
Location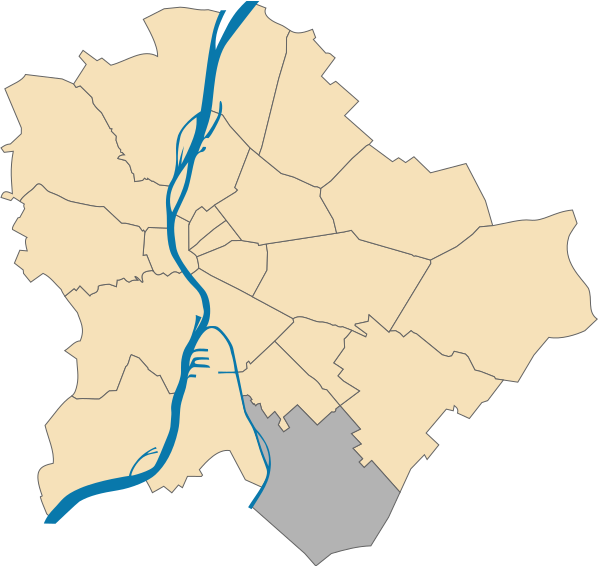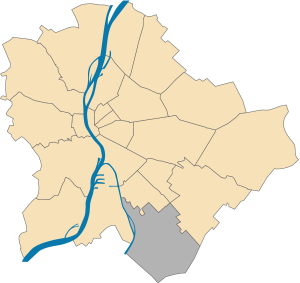 Soroksár is situated in the southern part of Budapest, serving as the city's XXIIIrd district. Multiple districts and geographical features strategically border it:
Geographical Features
The district's location, surrounded by other districts, water bodies, and administrative boundaries, makes it a unique area within Budapest. Its geographical features, like the Pesti Plain and the Soroksári-Duna, contribute to its distinct identity.
Geography
Soroksár is located on the left bank of the Danube River and is the southernmost administrative unit on the Pest side of Budapest. The area is characterized by flat terrain with an elevation ranging between 99-110 meters above sea level. The soil primarily comprises river sand and loess silt, and the climate is moderately warm and dry.
Landmarks
Be sure to check out these remarkable landmarks:
History
Early Settlements
Human settlements in Soroksár can be traced back to the Neolithic period. The first inhabitants belonged to a unique group within the early Bronze Age cultures, known for their bell-shaped pottery made from fine, reddish clay. Archaeological finds from the late Iron Age and Roman times have also been discovered, including remnants of strategic border forts.
Medieval Period
During the medieval period, Soroksár was mentioned in documents as early as 1067 under the name "Swrwk." It was part of various noble estates and underwent periods of development and decline. The area was significantly affected by the peasant revolt in 1514 led by Dózsa György, which had a long-lasting impact on its development.
Ottoman Era
The Ottoman invasion in the 16th century had a devastating effect on Soroksár. The area was largely abandoned, and its development was halted for nearly 145 years. The Turkish rule imposed heavy tax burdens and frequent raids, forcing the remaining population to flee.
Post-Ottoman Period and Modern Times
After the end of the Ottoman rule, the area began to repopulate slowly. By the 17th century, Soroksár came under the ownership of noble families like the Vattay and Röthy. Land ownership was formalized through royal grants, and various commissions were established to clarify property rights.
In the 18th and 19th centuries, Soroksár experienced gradual development. Agriculture was the primary occupation, and the area became known for its fertile lands. The district underwent significant changes in the 20th century, especially after becoming independent in 1994. It was taken over by the municipality of District XXIII in 1995, and the Soroksár Local History Collection Museum was established to preserve the area's rich cultural and historical heritage.
Today, Soroksár is a vibrant district with a mix of modern amenities and historical landmarks. It serves as a testament to the resilience and rich history of the community that has inhabited this area for millennia.
This history reflects Soroksár's journey from an early settlement to a modern district, marked by destruction, resettlement, and transformation periods. It has been shaped by various cultural influences, economic developments, and political decisions, making it a unique and integral part of Budapest.
Education
Soroksár hosts an array of educational institutions, including schools and community centers, making it a well-rounded district in terms of educational offerings.
Museums
While small, the district does feature Soroksári Helytörténeti Gyűjtemény.
The Soroksár Local History Collection was established in 1975 through a community effort in cooperation with the Agricultural Museum. Initially managed by the Friends of the Museum of Agriculture, the building was restored with financial help from local farmers and businesses. The museum was a community hub, offering various exhibitions and events. 1994, Soroksár became an independent district, and the museum came under municipal ownership in 1995. It opened its gallery in 1997 and was managed by Ilona Sasvári from 1998 to 2020. The museum's diverse collection features artifacts from local life, farming, and handicrafts. It also has specialized collections, such as bird life, medical instruments, and a "Grave Garden" featuring gravestones from liquidated local cemeteries. The museum aims to preserve and showcase Soroksár's rich cultural, agricultural, and industrial heritage for all generations.
Twin Towns
Soroksár has twinning relationships with several European towns, including
Google Maps of Soroksár (District 23)
Conclusion
Soroksár offers an escape into Budapest's less frequented environments. It's a destination for those who wish to experience nature, tradition, and the peaceful side of the capital city. Whether fishing at the Soroksár Danube Branch or exploring traditional agriculture at the Soroksár Open-Air Museum, this district is a refreshing detour from the typical tourist paths.