Palace District (Palotanegyed)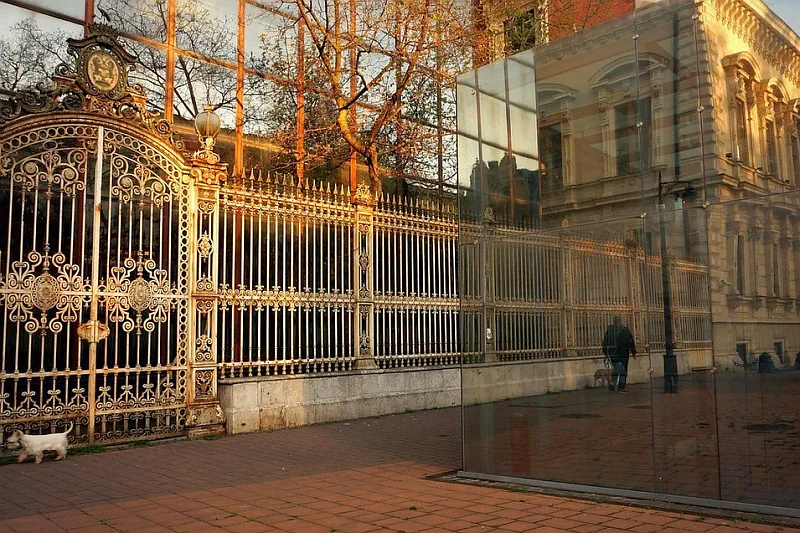 Palotanegyed: A Stroll Through Time in Józsefváros
Introduction
Palotanegyed, or the "Palace District," is one of the most prestigious areas in Józsefváros, Budapest. Known for its historic bourgeois houses and charming public squares, the district offers a unique experience that feels like stepping back in time. It's not uncommon to stumble upon film crews capturing the area's vintage allure. The district is home to the Hungarian National Museum with its inviting garden, the imposing Szabó Ervin Library, and the cozy terraces of Mikszáth Square that beckon for a coffee break.
Cultural Landmarks
Hungarian National Museum: This iconic museum is a repository of Hungarian history and culture and a serene place to relax in its lush garden.
Szabó Ervin Library: Housed in a grand building, the library is a treasure trove for book lovers and a testament to the district's rich intellectual history.
Mikszáth Square: Named after the famous Hungarian writer Kálmán Mikszáth, the square is a hub for cafes and offers a relaxed atmosphere for visitors to unwind.
Nightlife and Entertainment
While Palotanegyed may not have the bustling nightlife in the sixth or seventh districts, it offers its own laid-back enjoyment.
Kis Lumen: A cozy spot perfect for a relaxed evening of wine or beer.
Nagy Lumen: Located nearby, this is the larger counterpart to Kis Lumen and offers a venue for concerts and traditional dance houses.
Ratings
Historical Significance: 10/10
Cultural Attractions: 9/10
Nightlife: 7/10
Ambiance: 9/10
Pros:
Rich in historical and cultural landmarks.
It is less crowded and more relaxed compared to other bustling districts.
Offers a unique, vintage atmosphere that's also photogenic.
Cons:
Limited options for those looking for a vibrant nightlife.
It may not offer as many modern amenities as other districts.
Final Thoughts
Palotanegyed is a district that allows you to experience the grandeur of old Budapest. Whether you're a history buff, a culture vulture, or someone who just wants to enjoy a peaceful cup of coffee in a scenic setting, Palotanegyed has something to offer.
Contact Information for Palace District (Palotanegyed)