Exploring District 16: Budapest's Mosaic of Traditional and Modern Living
Budapest's 16th district is a unique amalgamation of tradition and modernity, with diverse neighborhoods such as Árpádföld, Cinkota, Mátyásföld, Sashalom, and Rákosszentmihály. This district offers tourists a chance to delve into local culture while enjoying picturesque landscapes and modern conveniences.
Introduction
Budapest's District 16 is unlike any other part of the city. This district comprises several neighborhoods, each with its own distinct character and history. From Árpádföld's rustic charm to Sashalom's urban appeal, the 16th district promises an eclectic mix of experiences for any visitor.
Location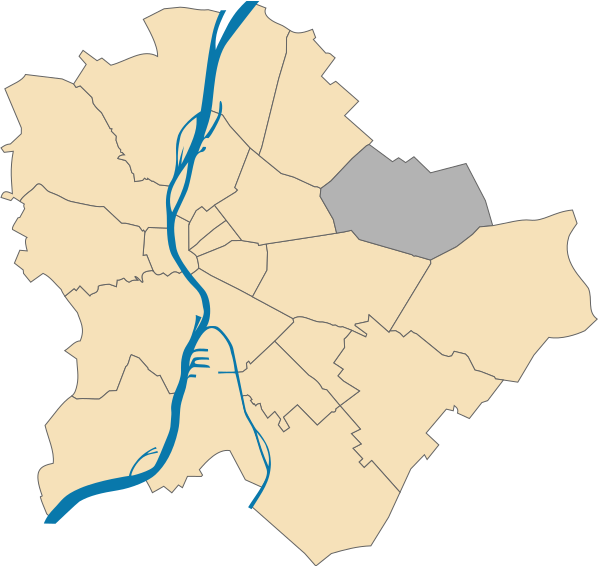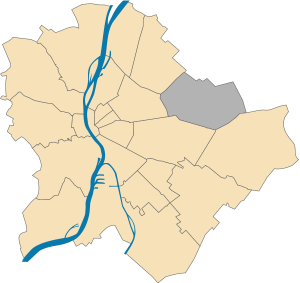 Nestled in the eastern part of Budapest, the XVI District is a suburban enclave that emerged in 1950 through the merger of various former suburbs. This district is uniquely situated at the confluence of the Szilas stream, flanked by the Pesti hills to one side and the Gödöllő hills to the other, offering a picturesque setting that blends natural beauty with urban convenience.
Bordering Areas:
The district enjoys a strategic location, sharing its borders with several key areas:
North: Csömör
East: Kistarcsa and Nagytarcsa
Southeast: XVII District of Budapest
Southwest: X District of Budapest
West: XIV District of Budapest
Northwest: XV District of Budapest
This unique positioning makes the XVI District a central hub that connects various parts of the city and surrounding areas, enhancing its appeal as a residential and commercial zone.
Accessibility and Connectivity:
The district's location offers excellent connectivity to Budapest's inner and outer regions, making it a favored choice for those who seek the tranquility of suburban life without sacrificing the amenities and accessibility of city living.
Whether you're a resident or a visitor, the XVI District offers a harmonious blend of natural landscapes and modern urbanity, making it a compelling destination in the heart of Budapest.
Geography
Located in the northeastern part of Budapest, District 16 is primarily suburban with a mix of urban elements. Its unique geography, consisting of flat lands and hilly areas, adds to the district's diversified ambiance.
Landmarks
In terms of landmarks, the district offers an interesting blend:
Árpád Lookout Tower: A stunning vantage point for panoramic city views.
Cinkota Pond: Ideal for a serene nature walk or a casual fishing expedition.
History
The Evolving History of Sunset Lake District: A Tapestry of Heritage and Modernity
Early Settlements and Formation
The Sunset Lake District, officially known as Budapest's XVI District, was created on January 1, 1950, by merging several villages, including Cinkota, Mátyásföld, Rákosszentmihály, and Sashalom. Archaeological findings suggest that this area, situated at the confluence of the Szilas stream, the Pesti plain, and the Gödöllő hills, has been inhabited since the early Stone Age. Over the centuries, it has seen the presence of Sarmatians, Avars, and Hungarians, making it a melting pot of diverse cultures and histories.
Administrative Changes and Development
The district underwent significant administrative changes post-1950, dividing into two main areas: Rákosszentmihály and Cinkota. The area saw centralized development, particularly around the Ikarus in Mátyásföld and the Soviet Army's "Southern Army Group" headquarters. Infrastructure and utilities were developed along Kerepesi út, transforming it into a hub of activity. The district's population nearly doubled in the three decades following its formation, although other parts like Cinkota and Rákosszentmihály saw limited development until the 1980s.
Transport and Natural Reserves
The construction of the M2 metro line revolutionized the district's transport system. In the late 1970s, Naplás Lake, also known as the Szilas-Patak flood control reservoir, was artificially created for flood control, becoming Budapest's largest standing water body. Post-1991, after the departure of Soviet troops, the district was divided into five areas, and the region around the Sun Lakes became a nature reserve, boasting natural assets, trails, and lookouts.
Naming and Identity
The district underwent a long process to unify its name. A competition in 1995 sought a single geographical name and related coat of arms. Although no name was finalized, "Kertváros" has been increasingly used since the late 1990s. The district's coat of arms and flag, designed by Levente Bodrog, was unveiled in 1996, symbolizing the area's natural treasures and the cohesion of its five districts.
Modern Amenities and Challenges
In the 2000s, two swimming pools were constructed, adding to the district's recreational facilities. However, the district faced a setback when the Szentmihályi Konrád Ferenc Swimming Pool caught fire in January 2023, causing significant damage.
Environmental Initiatives
Since 2011, the district has been working on making public spaces more accessible, improving street paving, and developing cycling infrastructure. A reforestation program was launched in December 2021, further emphasizing the district's commitment to environmental sustainability.
The Sunset Lake District, with its rich history, modern amenities, and natural beauty, stands as a testament to Budapest's evolving landscape, offering both residents and visitors a unique blend of the past, present, and future.
Education
District 16 is an educational hub with schools catering to various age groups and interests. The district offers Hungarian and international curricula, making it an ideal place for families.
Museums
Though the district may not boast a plethora of museums, the ones it does have are unique:
Local History Museum of Cinkota: A local history and folklore treasure trove.
Twin Towns
Budapest's 16th district has twinning relationships with several international cities, such as Tótkomlós in Hungary, Törökbálint in Hungary, and Aizpute in Latvia. These partnerships foster international relations and cultural exchange.
Google Maps of Árpádföld, Cinkota, Mátyásföld, Sashalom, Rákosszentmihály (District 16)
Conclusion
If you're looking to explore a less-touristy side of Budapest that offers an array of natural and urban experiences, the 16th district is your destination. It's a place where you can enjoy a relaxed nature walk in Cinkota Pond, delve into the area's rich history, and soak in panoramic views from Árpád Lookout Tower—all while experiencing the true essence of Budapest.